Gameday To Go | Las Vegas Raiders | Raiders.com

Based on the recent announcement from Governor Sisolak urging Nevada residents to stay home due to the rising health concerns from COVID-19, the decision has been made to temporarily suspend Gameday To Go. Thank you for giving us the opportunity to share the culinary program here at Allegiant Stadium. We will continue to follow guidance from state and local officials, and if the opportunity presents itself again this season, we look forward to serving you again soon. We appreciate your understanding as we keep the health and safety of Raider Nation a top priority.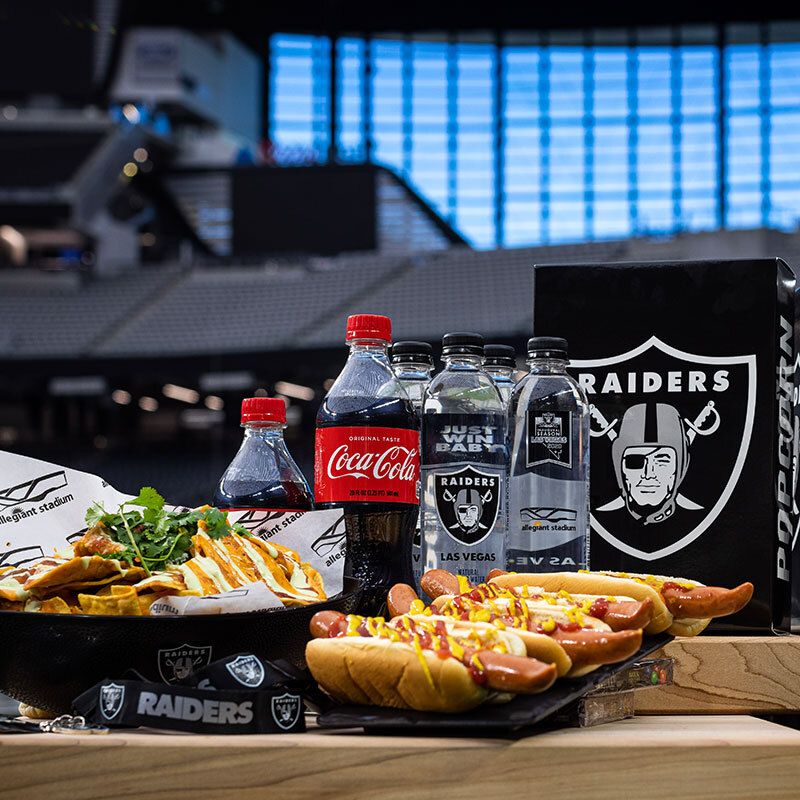 Stadium Classics | $50
Past meets present. In our new home in Las Vegas, we recognize our roots in creating the "Raider Dog" with Bay Area favorite Caspers Famous Hot Dogs.
4x Original Raider Dogs
1x Loaded Nachos (No Meat)
1x Raiders Deluxe Popcorn
4x Raiders | Sports Water Bottles
2x Select Coca-Cola Products
1x "Signature Swag" Package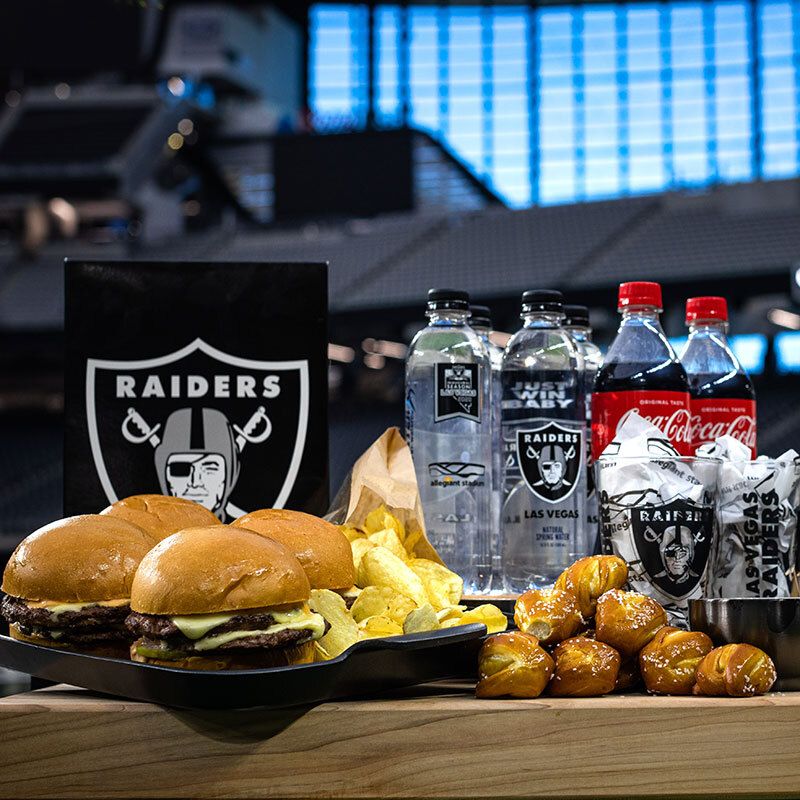 Boomtown Burgers | $100
Not your typical stadium cheeseburger. Double USDA 100% beef patties and enough signature snacks for the whole family.
4x Boomtown Charbroiled Burgers
1x House Kettle Chips & Dip
2x Bavarian Pretzel Bites & Beer Cheese
2x Raiders Deluxe Popcorn
4x Raiders | Sports Water Bottles
4x Select Coca-Cola Products
1x "Gameday Essentials" Merch Package
Taste of Allegiant Stadium | $200
Come hungry, try everything. The complete package for a Raiders Sunday.
4x Boomtown Charbroiled Burgers
4x Allegiant Stadium Specialty Dogs
2x Loaded Carne Asada Nachos
2x Bavarian Pretzel Bites & Beer Cheese
2x Raiders Deluxe Popcor
2x Candy Boxes
4x Raiders | Sports Water Bottles
4x Select Coca-Cola Products
1x "Fan Cave Favorites" Merch Package