The finalists for the 81st annual Heisman Memorial Trophy are Alabama running back Derrick Henry, Stanford running back Christian McCaffrey and Clemson quarterback Deshaun Watson.
The 2015 Heisman Trophy will be presented tonight in New York City.
Seven great athletes—Billy Cannon, Jim Plunkett, Marcus Allen, Bo Jackson, Tim Brown, Desmond Howard andCharles Woodsonshare two great experiences—winning the treasured Heisman Trophy and wearing the famed Silver and Black of The Oakland Raiders. This year's Heisman Trophy Award presentation took place Saturday, December 12 in New York with Alabama RB Mark Ingram claiming the 2009 Heisman Trophy.
With a Stanford player in the running, might we predict who Jim Plunkett voted for?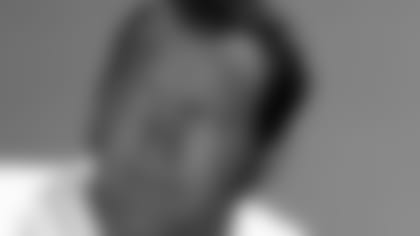 BILLY CANNON**, first of the Raiders Heisman Trophy winners, was a great running back at Louisiana State University in the late fifties before being drafted after the 1959 season by the Houston Oilers of the newly formed American Football League. He was acquired by the Oakland Raiders in 1964 in one of the first in a series of masterful trades and signings engineered by head coach-general manager Al Davis to take his Raiders from mediocrity to superiority. Eventually converted to tight end by Davis, Cannon went on to become a dominant player at his new position.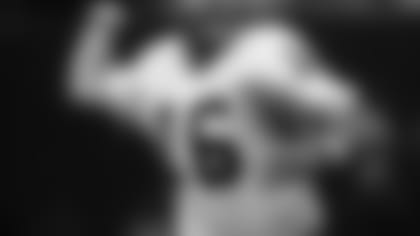 JIM PLUNKETT** led Stanford to a Rose Bowl win before being voted Heisman Trophy winner after the 1970 college season. He was the very first player selected in the 1971 draft, going to the New England Patriots, where he was the starting quarterback as a rookie. In 1978, Al Davis signed him as a free agent. In 1980, with Plunkett at quarterback, the Raiders won 13 of 15 games, including three playoff contests plus a Super Bowl XV triumph over the favored NFC Champion Philadelphia Eagles, 27-10, in the Louisiana Superdome in New Orleans. Plunkett led the Raiders into the 1980 playoffs as a "wild card" team and emerged as Super Bowl Most Valuable Player. Again, in 1983, he helped the Raiders thunder into postseason play with a 12-4 record, as the Silver and Black won another World Championship with a dominating 38-9 victory over the NFC Champion Washington Redskins.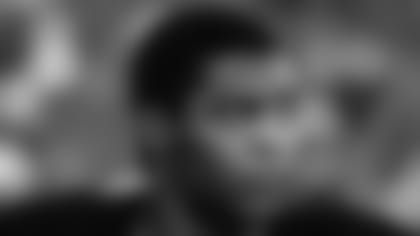 MARCUS ALLEN**, college football's top player in 1981 as tailback for Southern California, was a rookie starter for the Raiders as the organization's first draft choice in 1982. A year later Allen rushed for over 1,000 yards in the regular season. His 191 yards rushing in Super Bowl XVIII earned him the game's MVP Award as the powerful Raiders crushed the NFC Champion Washington Redskins 38-9 in Tampa, Florida. Allen finished his Raider career with 22 100-yard rushing games plus three 100-yards pass receiving games.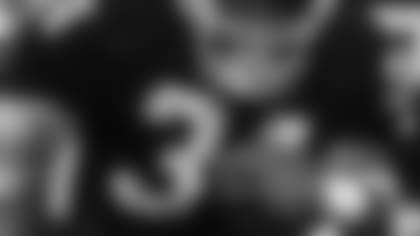 BO JACKSON**, voted the best college football player in 1985 for his achievement at Auburn, has been acclaimed widely for his remarkable physical skills. Originally the first player selected in the 1986 NFL draft, he opted to play baseball instead. Again eligible for the NFL draft in '87 while playing baseball, Jackson was chosen by the Raiders in the round seven and then fooled everyone—except Al Davis—by signing to play pro football once his baseball season with the Kansas City Royals ended. He immediately made his mark in the NFL, receiving Rookie of the Year honors, averaging 6.8 yards per carry and a then record-setting 221-yard, three touchdown performance in a Monday night win in Seattle. Jackson became the first player in history of the two sports to be chosen to play in both the NFL Pro Bowl and the Major League Baseball All Star Game.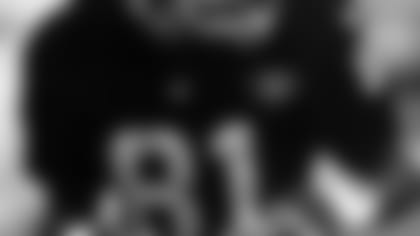 TIM BROWN**, winner of the 1987 Heisman Trophy when he led Notre Dame as a receiver, running back, punt returner, and kickoff returner, was an early first round pick by the Raiders in 1988. He set an NFL rookie record for total yardage of 2,316 yards on pass receptions, rushing, punt returns and kickoff returns. Brown finished his career as the Raiders all-time leading receiver. He was inducted into the Pro Football Hall of Fame in August of 2015.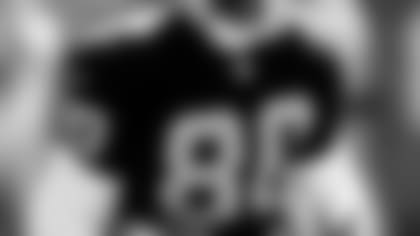 DESMOND HOWARD**, selected as college football's best player in 1991 as he starred for the University of Michigan as a pass receiver, ball carrier, punt and kickoff returner. He entered the NFL in 1992 as the Washington Redskins first round draft choice. An All-Rookie selection, he became a starter for the Skins in '94. He signed with Green Bay for 1996 and set the NFL single-season record for punt return yardage. Super Bowl XXXI Most Valuable Player after totaling 244 return yards, including a 99-yard kickoff return for a touchdown to seal the Packers' win. He was the first Super Bowl MVP as a special teams player. With the Raiders he led the NFL in kickoff return yardage in 1997.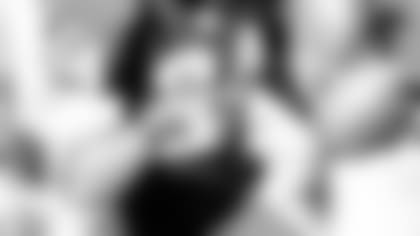 CHARLES WOODSON**, most recent Heisman Trophy winner to earn a berth with the Silver and Black. As a three-year starter at cornerback at the University of Michigan from 1995 through 1997, he became the first predominantly defensive player to ever win this prestigious award as the best player in college football. Since the Heisman Trophy Award began in 1936, no other defender has been so honored. The Raiders selected Woodson as their first round draft pick in April, 1998, making him the fourth player chosen in the draft and the very first defensive back chosen. He is still setting records in his 18th season in the NFL.
RAIDERS/HEISMAN TROPHY WINNERS
1959 BILLY CANNON, RB, LSU, 1964-69
1970 JIM PLUNKETT, QB, Stanford, 1978-86
1981 MARCUS ALLEN, RB, Southern California, 1982-92
1985 BO JACKSON, RB, Auburn, 1987-90
1988 TIM BROWN, WR, Notre Dame, 1988-03
1989 ANDRE WARE, QB, Houston, 1994*
1991 DESMOND HOWARD, WR-RB, Michigan, 1997-98
1994 RASHAAN SALAAM, RB, Colorado, 1999*
1997 CHARLES WOODSON, CB, Michigan, 1998-05
*Andre Ware and Rashaan Salaam were with the Raiders in the offseason and training camp.