Q: What went into your decision to spend the week out here opposed to flying back and forth?
Coach Harbaugh: "Well, we just looked at the options and the problems when you travel West like that two weeks in a row then travel all the way back and then all the way back out again. We felt like cutting down on travel would be a real plus for us."
Q: Does being on the road as a team bring you guys together or is it more about the travel?
Coach Harbaugh: "No, I think that's part of it, too. Being together and time-focused, on task with one another, and the team building part of it is a plus as well."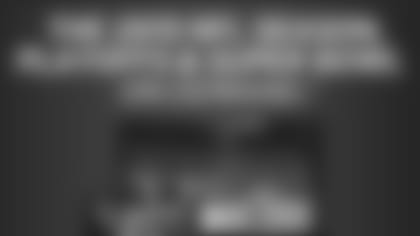 ](http://www.pntra.com/t/SEFFTUdJSEtBS01FR0lBSUlMRUg)Q: How is it going the first couple of days out here?**
Coach Harbaugh: "It's going well. We've been really pleased with the Hilton over here and the convention center in San Jose. They've been outstanding. It's a great facility and really good people. It's everything we could have asked for. Of course, San Jose State has been professional, very good. They have a nice facility. It's been good so far."
Q: How much does losing Terrell Suggs affect your defense?
Coach Harbaugh: "It's hard to put a number on it, but it does affect us. Obviously, he's a great player and a great leader. When you lose someone of that caliber, it's going to have an impact."
Q: What did you take from the Raiders game tape and how much stock to do you put in it?
Coach Harbaugh: "Yeah, probably not a lot of stock. I think from a football perspective, you try to look at the big picture. You start with what they built in terms of the coaching staff. I think they have a great coaching staff. The acquisitions through the draft and free agency that they've made, how they've improved their team. I told our guys today that it's a strong improvement. The personnel is very good. Then you look at the preseason. They played exceptionally well throughout the whole preseason. That third game against the Cardinals, I thought they looked great on tape. They got hit with some things that just probably got caught in and the Bengals were able to make some plays on them. Sometimes it happens that way. But we look at the players and the schemes and the way they execute, and we see a very good football team."
Q: How does Derek Carr's uncertain status affect how you prepare for this game?
Coach Harbaugh: "It really doesn't. It sounds to me like he's going to play based on what we're hearing. And I think Matt [McGloin] is a very good quarterback also. They run the same offense. They don't really deviate in terms of what they do so far in what we've seen with the two quarterbacks. They both have the same kinds of abilities. They're both very talented. We just prepare for their offense. Whether it be [No.] 4 [Derek Carr] or [No.] 14 [Matt McGloin], it's slightly different, but the same preparation for us."
Q: Is Khalil Mack the guy you look at as the key point to focus on?
Coach Harbaugh: "You probably do have to start with him. I think they have a lot of very good players on defense, but he's probably the focal point. He's a potential game-wrecker. That guy can potentially wreck the whole game. You have to pay close attention to him. We feel like their pass rush is one of the best in the league. We saw one of the best in the league last week and we struggled, and we're going to see one of the best in the league again this week and we have to do better."
Q: What do you think went into your struggle on offense last week?
Coach Harbaugh: "We just didn't do a great job with the pass rush, and we weren't able to run the ball like we need to. Those were the two main things. When you're not able to do those two things, you're going to have a tough time on offense."
RAIDERS.COM SUGGESTS:________