Preseason Week 3 in Canada | Raiders.com

Raiders to host Packers in Winnipeg for Preseason Week 3
The Oakland Raiders, in association with On Ice Entertainment Ltd., will host the Green Bay Packers in Winnipeg, Manitoba, Canada.
MATCHUP
Preseason Week 3: Oakland Raiders vs. Green Bay Packers
Thursday, Aug. 22, 2019 at 5 PM (Pacific Time)
First-ever game north of the border for the Silver and Black.
Game will make the Raiders the first-ever NFL team to play games in three different countries in a single season.
VENUE
Investors Group Field has a capacity of 33,000 and is a partially covered stadium.
Serves as the home to the Winnipeg Blue Bombers of the Canadian Football League (CFL), University of Manitoba Bisons football team, the Winnipeg Rifles (CJFL) and and the Canadian Premier League's Valour FC soccer team.
TICKETS
Ticket prices are determined by On Ice Entertainment, range from $75 to $340 CDN (plus taxes and fees). **Buy tickets here**.
BROADCAST
The game will be broadcast via the Raiders television network, including KTVU/FOX-2 in the Bay Area and KVVU/FOX-5 in Las Vegas. In Canada, the game will be broadcast nationally on TSN, along with a French-Canadian production on RDS.
Raiders will face Packers in Canada during preseason
The preseason matchup against the Packers will be the first-ever game north of the border for the Silver and Black.
Las Vegas Bowl Information
Receive more information about the Las Vegas Bowl as it becomes available here.
Newsletter Subscriptions
Stay up-to-date with an inside look at the Raiders, directly to your inbox.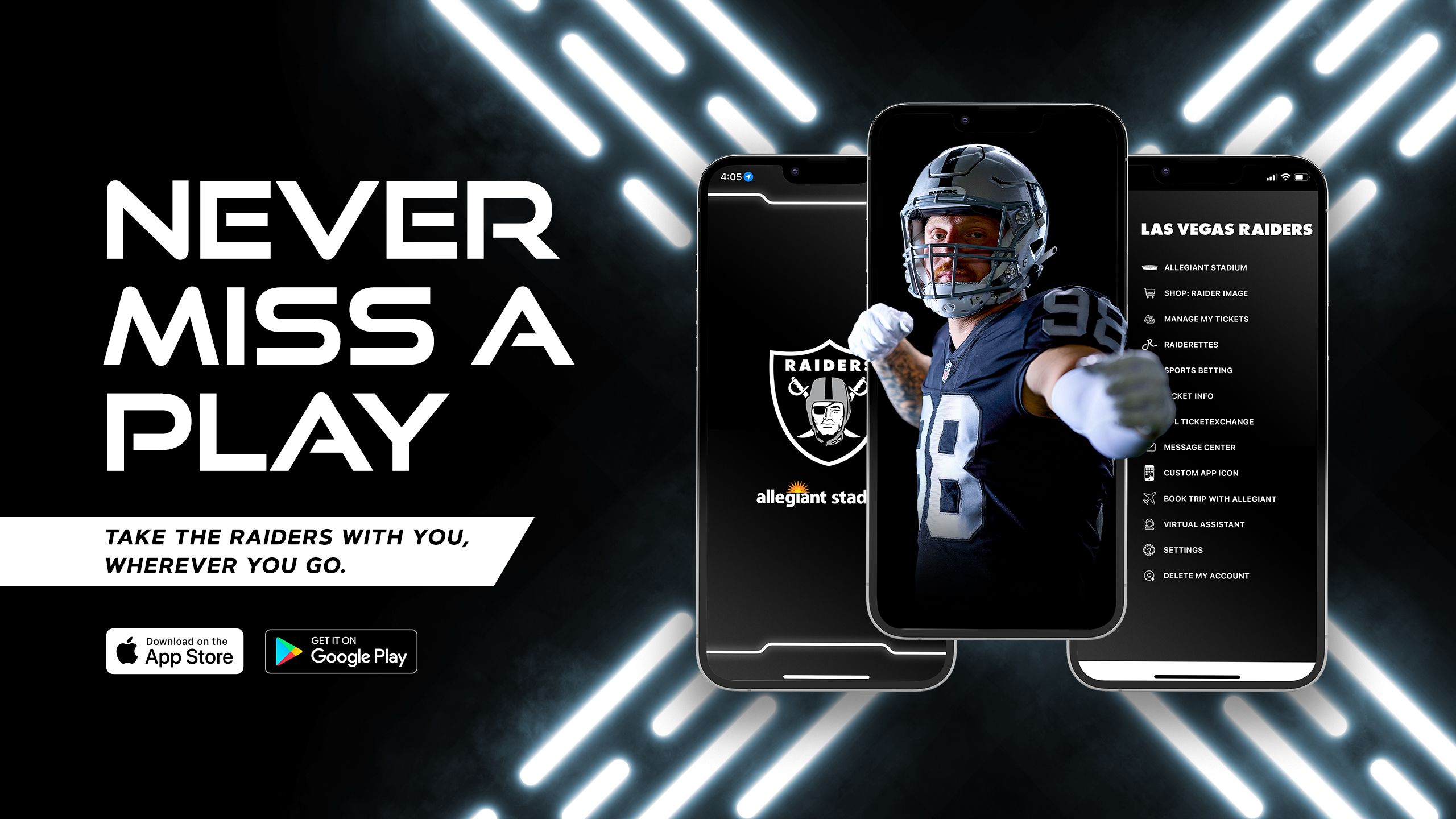 Raiders + Allegiant Stadium App
Download our official Raiders + Allegiant Stadium app for team & stadium modes, content, alerts and manage your tickets.