PSL Benefits Chart | Las Vegas Raiders | Raiders.com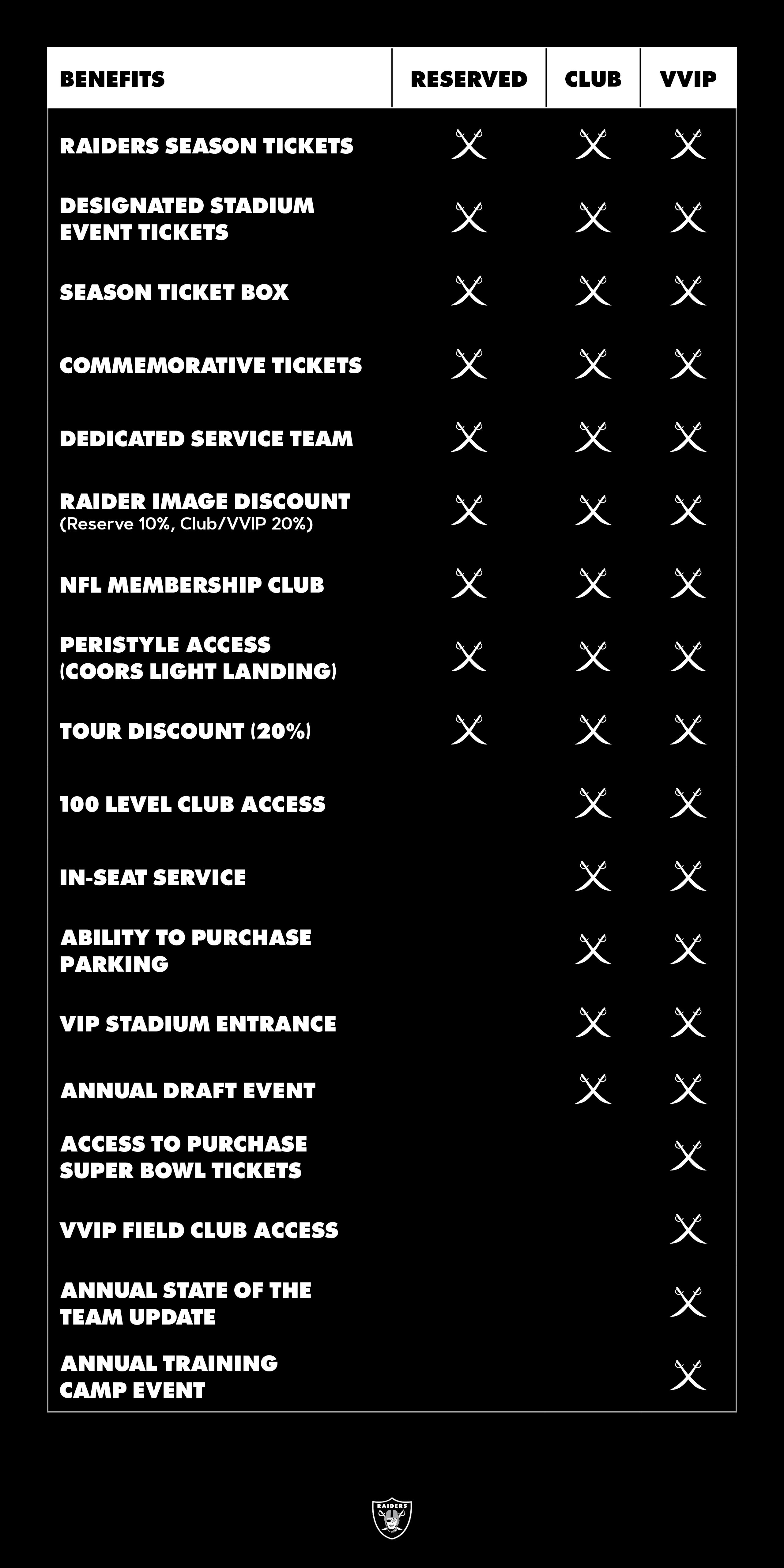 Reserve, Club and VVIP benefits are Raiders Season Tickets, Designated Stadium Event Tickets, Season Ticket Box, Commemorative Tickets, Dedicated Service Team, Raider Image Discount (Reserve 10%, Club / VVIP 20%) *exclusions apply, NFL Membership Club, Peristyle Club Access (Coors Light Landing), Tour Discount (20%).
Club and VVIP's also receive 100 Level Concourse Access, In-Seat Service, Opportunity to Purchase Parking, VIP Stadium Entrance, Annual Draft Event.
Only VVIP's get Access to Super Bowl Tickets, VVIP Field Club Access, Annual State of the Team Update, Annual Training Camp Event.