Official Mobile App | Raiders.com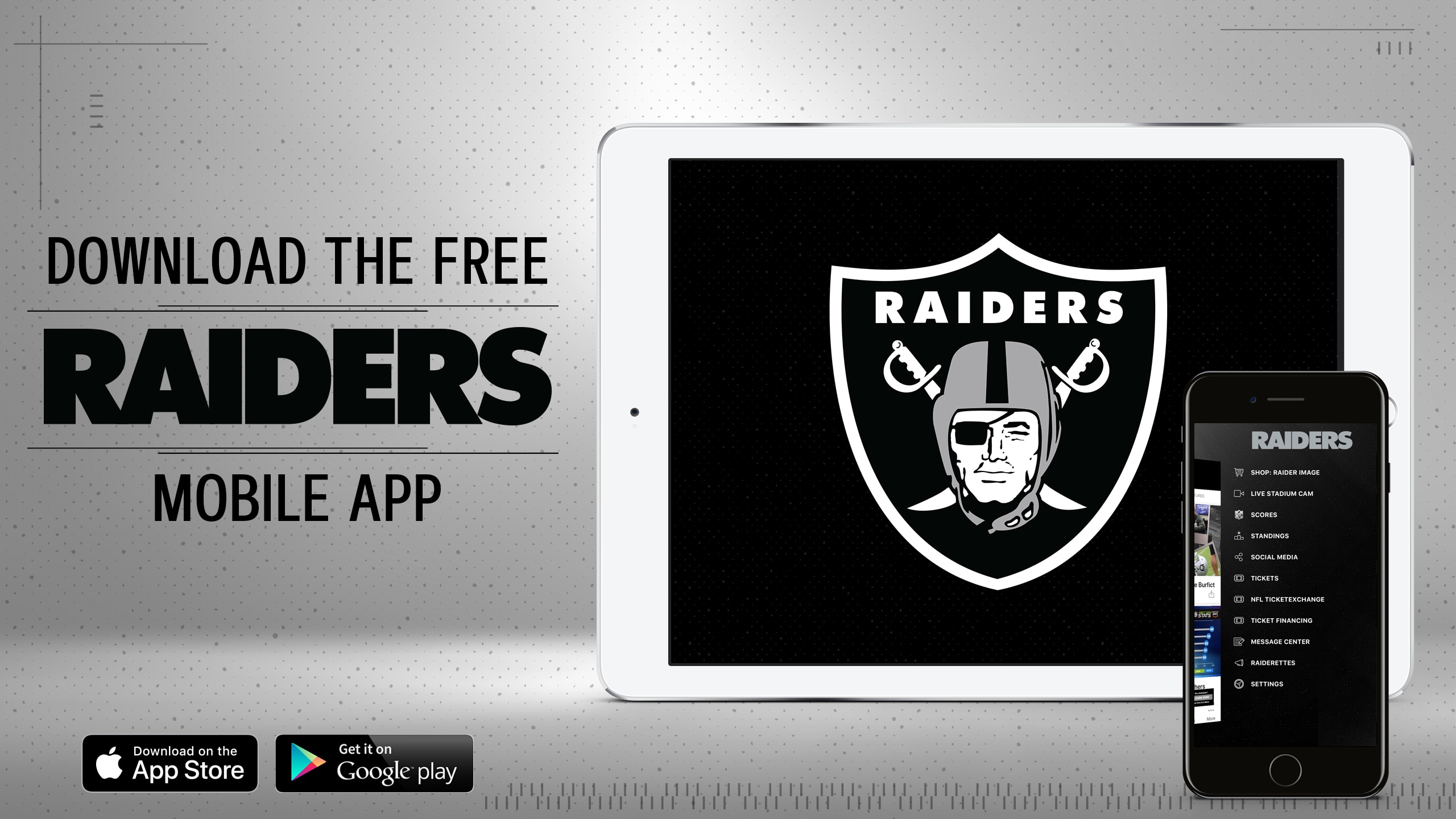 Head to the App Store or Google Play now and download the official Raiders mobile app. The official Raiders app is a must-have for everyone that's a part of Raider Nation.
The app is the number one place for all news, videos, photos and highlights.
Be sure to activate push notifications for categories you might be interested in like:
Breaking news
Transactions
Live stream notifications for press conferences
Location-based alerts
We hope you enjoy the official Raiders mobile app – download today and let us know what you think.
Content, Schedule & Social
Access the latest news, the regular season schedule and Raiders Twitter feed right on the home screen!
Team Information
One stop shop for team stats and standings and access to the depth chart, roster, player stats and more.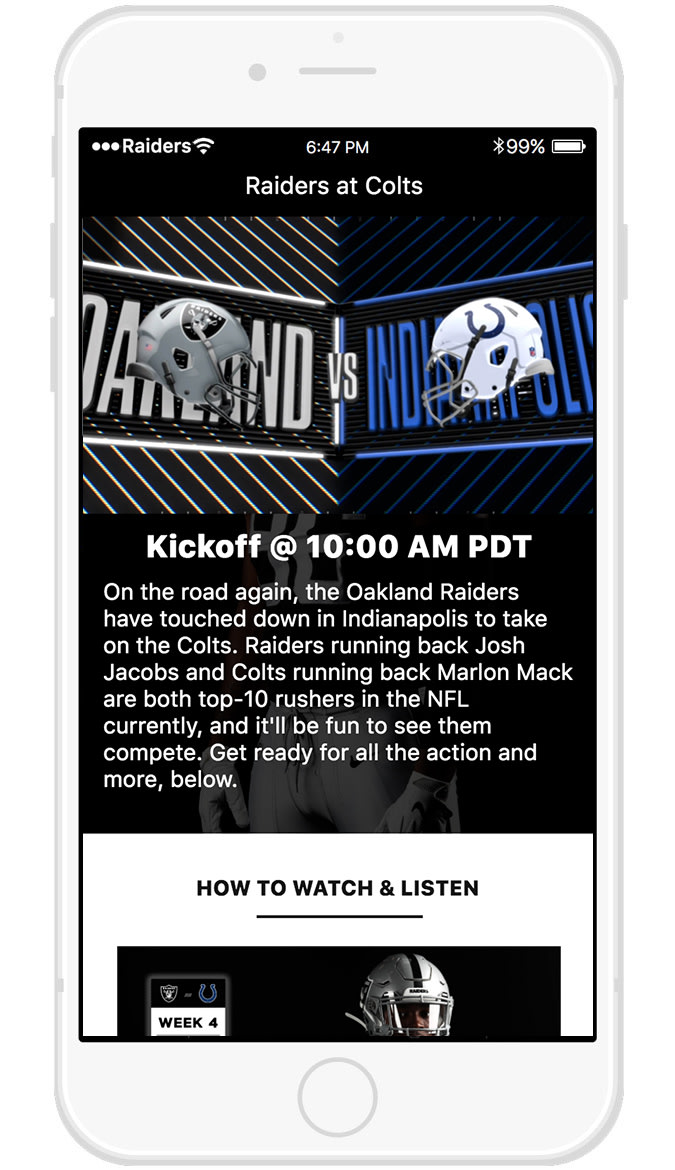 Content Experiences
Exclusive app content on gameday like inactives reports and game previews.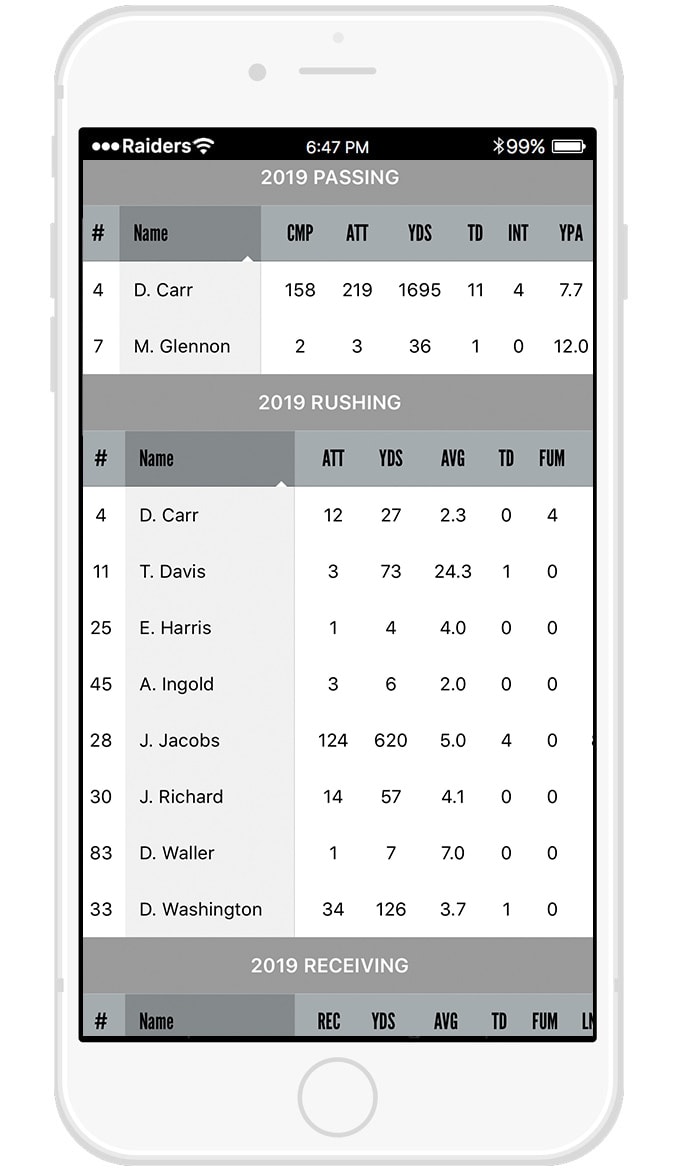 Player Stats
View complete player statistics and follow your favorite Raiders all season long!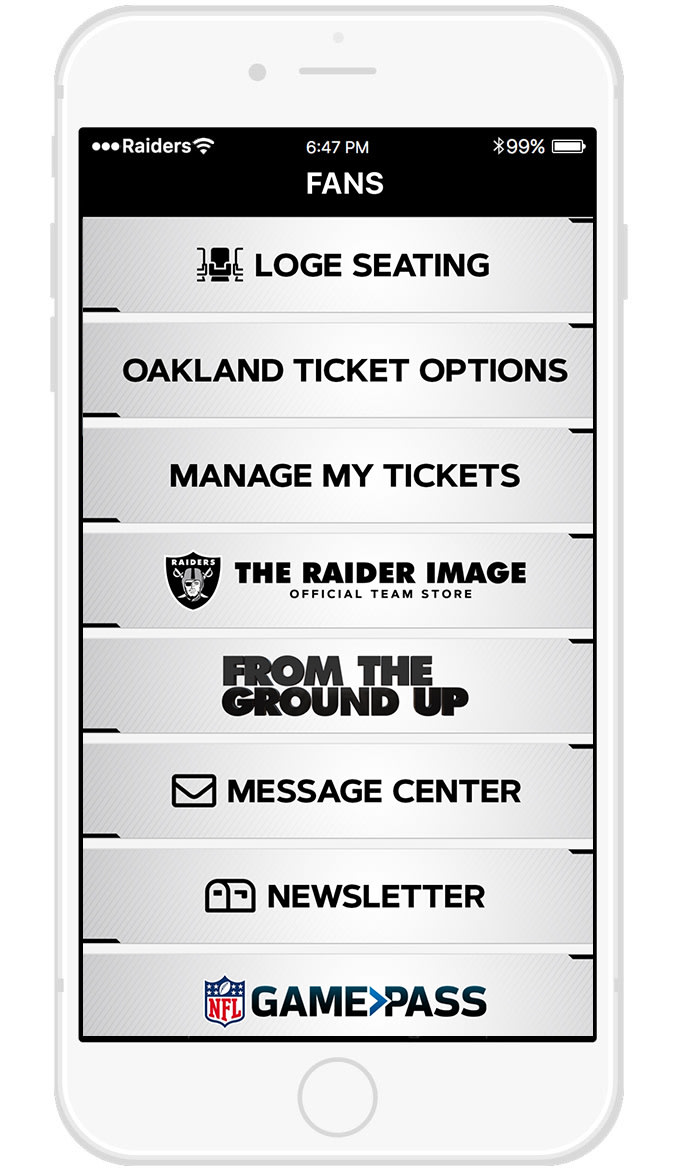 Easy Access to Info
Access all important Raiders items under the 'Fans' tab including your Raiders tickets.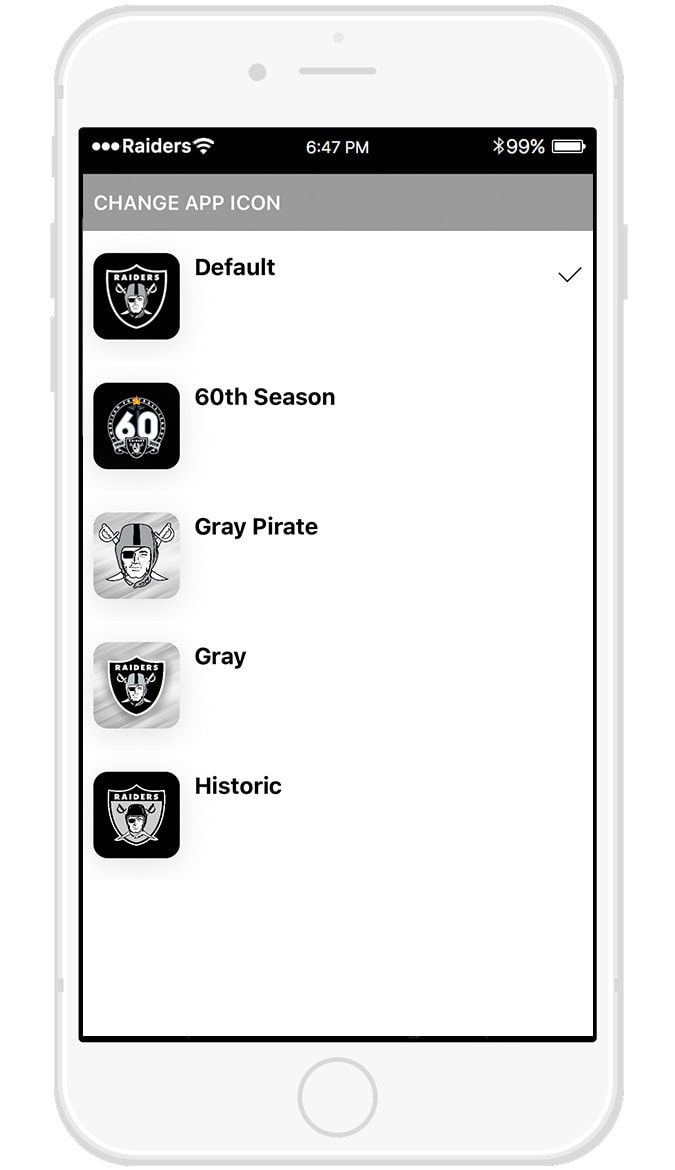 Alternate Icons
Get a special 60th season app icon or set your homepage app icon to another option on Apple devices.