Donate Tickets to the Raiders Foundation | Las Vegas Raiders | raiders.com
The Raiders Foundation is pleased to offer a ticket donation option. Season ticket holders who are unable to attend a Raiders home game can donate their tickets to the Raiders Foundation.
Donated tickets will be gifted to local non-profits so that deserving individuals can experience a Raiders home game. By donating your tickets you will be providing a lifelong memory for someone who would otherwise be unable to attend a game.
Please make your donation five (5) business days prior to the game to allow for distribution.
If you have any questions, please feel free to reach out to donatedtickets@raiders.com at any time.
Please follow the steps below to donate your tickets.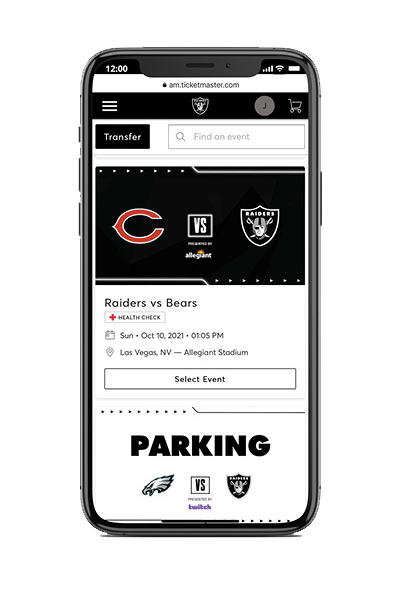 2. Select the event you would like to donate and click SELECT EVENT.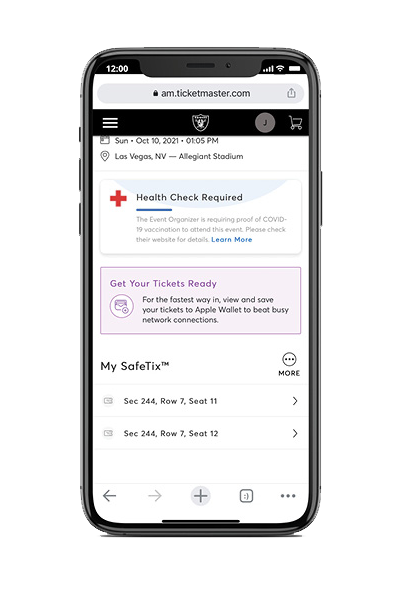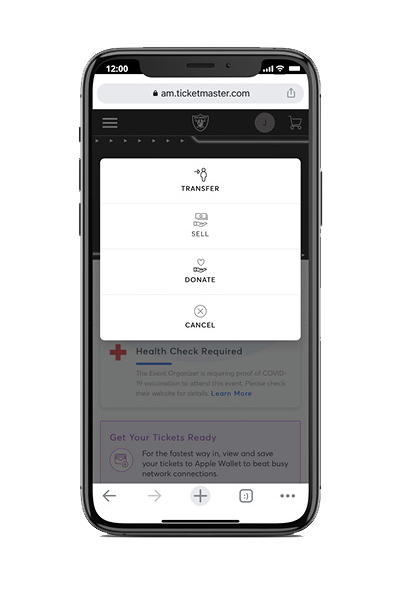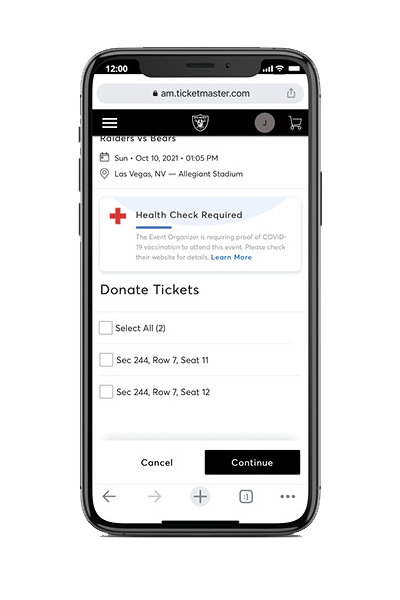 5. Select the tickets to donate and click CONTINUE.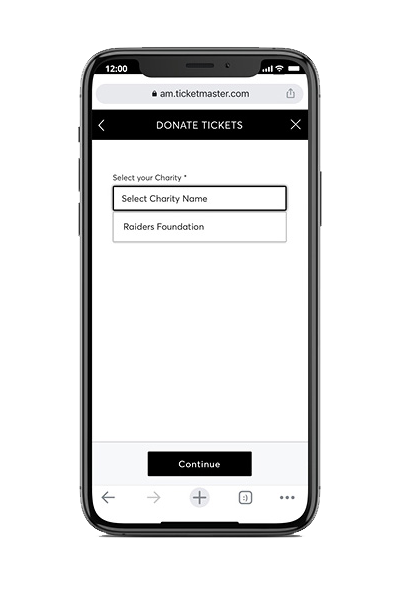 6. Select the RAIDERS FOUNDATION and click CONTINUE.
7. Click CONFIRM.
By clicking "Confirm" below, you agree that you are giving up your rights to the above-listed tickets and acknowledge that you cannot reclaim the donated tickets. You also acknowledge that you will not receive compensation for your donation. The Raiders Foundation cannot guarantee that your tickets will be donated to any particular charity.