Raiders License Plate
Display your Silver and Black pride with your very own Raiders license plate! With a black background and the iconic shield, the Raiders license plate can be purchased for $61.00 or can be personalized for an additional $35.00 fee.
$25.00 from each plate sold benefits the Raiders Foundation, which is committed to supporting active military and veterans, youth development, and youth football. With your purchase of a Raiders license plate, you'll not only be showcasing your favorite team, but you'll also be investing in the future of Nevada.
Souvenir plates are also available for Nevada and non-Nevada residents alike starting at $15. Souvenir plates feature custom letter and number combinations printed in red, and may not be used to register a vehicle. To order a souvenir plate, please submit the souvenir plate application found on the Nevada DMV website. Additionally, you will need to request a letter of approval from the Raiders Foundation. Please request a letter of approval by completing the form below.
Already have your plate? SHARE YOUR PHOTO WITH US HERE.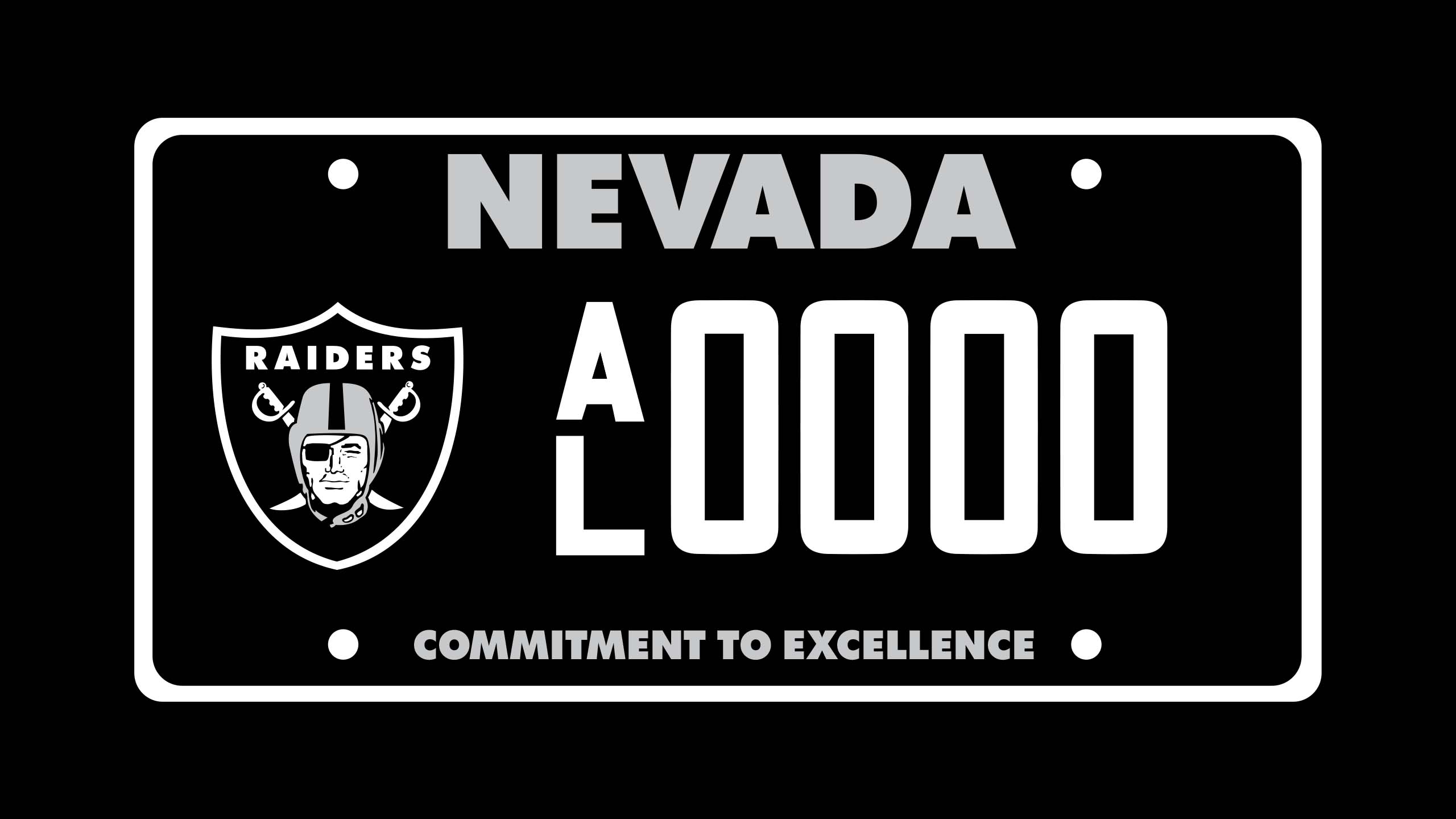 Souvenir Plate Request Form