The Oakland Raiders will pay tribute to Native American Heritage Month this Sunday when the Silver and Black take on the Kansas City Chiefs at the Oakland-Alameda County Coliseum. The celebration includes a KTNN radio broadcast in the Navajo language, an on-field ceremony to honor Navajo Code Talker and Former Leader of the Navajo Nation Peter MacDonald and a performance by the Native American dance group – Native Boogie and Beats.
"We salute the Navajo Nation and the Navajo Code Talkers and we are proud to broadcast Raider games in Navajo for the fifth consecutive season," said Raiders Chief Executive Amy Trask. "We are committed to reaching our global fan base in a variety of languages and through a variety of multimedia options. Broadcasting our games in Navajo allows us to do this and also presents another opportunity to preserve the Navajo language and to salute the Navajo Code Talkers."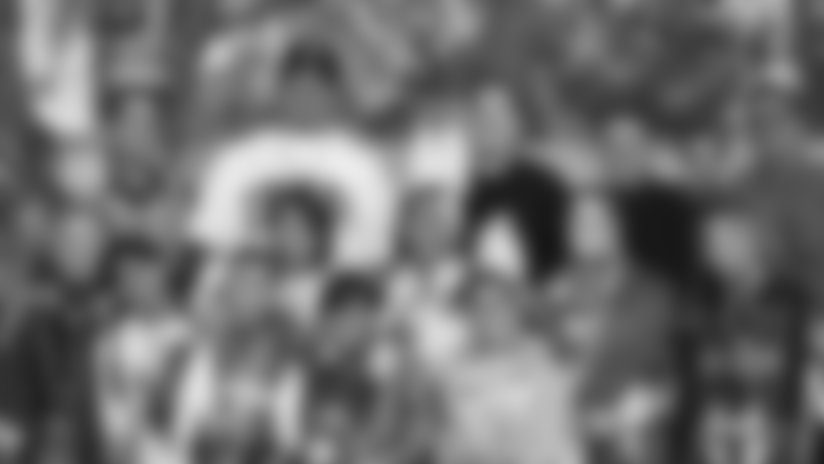 Native Boogie and Beats will welcome fans with a traditional dance performance at the Coliseum BART entrance gate. The dancers will celebrate the beauty and pageantry of Native American social dance and singing styles commonly viewed at Pow Wows.
During pre-game ceremonies, the Raiders will honor MacDonald for his contributions to the US Armed Forces by serving as a Code Talker during World War II. The Code Talkers are an elite Marine unit whose unbreakable code was instrumental in WW II.
At the age of 15 on October 4, 1944, Peter MacDonald, Navajo from Teecnospos, Ariz., enlisted in the U.S. Marine Corps. He went through boot camp at U.S. Marine Corps Recruit Depot (MCRD), San Diego, CA. Following regular combat and communication training at USMCB Camp in Pendleton, CA, MacDonald, along with other Navajo Marines, were secluded from other Marines for top secret Navajo Code School. During the final phase of World War II (1944-45) MacDonald served in the South Pacific and North China with the Sixth Marine Division.
His many honors include the Congressional Silver Medal for serving the nation as a USMC Navajo Code Talker, University of Oklahoma Engineering Hall of Fame and Special Commendation by President Richard M Nixon for exceptional service to others. MacDonald also served as a civilian member of USMC Education and Training Board of Directors appointed by the Secretary of Navy when General Barrow was the Commandant. MacDonald has served onmany national taskforces and commissions (appointments by Presidents of the United States and Governors of Arizona and New Mexico). He now lectures at schools, colleges and universities, clubs, political organizations, government agencies and businesses.
Sunday's game will air in Navajo through an agreement with KTNN 660 AM. Ten Raider games have been broadcast in Navajo in conjunction with KTNN over the past four seasons – two in 2008, four in 2007, two in 2006 and two in 2005. L.A. Williams and Samuel Boyd, both veteran broadcasters, will call the action.
Williams, KTNN's sports and rodeo director began her broadcasting career with KTNN in 1993 and since then has broadcast a variety of sports including football, basketball and volleyball. Williams brought home a gold medal for Outstanding Media Coverage at the North American Indigenous games in Denver.
Samuel Boyd is a United States Army veteran broadcaster who spent the last 33 years behind the microphone. For the past 11 years, Boyd has hosted the evening drive on KTNN Tuesday through Saturday. One of Boyd's most listened to shows is the popular Wednesday Night Request and Dedication Show. The studio request line is constantly busy with listeners calling in from all over the Western United States, as well as from abroad thanks to KTNNonline.com's stream over the World Wide Web.
A portion of the proceeds from ticket sales will help the following diverse non-profit organizations: American Indian Child Resource, Inter-tribal Friendship House, Indian Health Center of Santa Clara Valley and Lovelock Paiute Tribe.
The Raiders have long been pioneers in global outreach and now have more international language web properties than any other pro sports team and will continue to be the leader in multicultural initiatives. The Raiders publish web content in six languages: English, Spanish, Tagalog, Japanese, Chinese and German. The Raiders have increased the popularity of NFL football worldwide by playing in American Bowls in London, Barcelona, Tokyo and Mexico City.