Head Coach Tom Flores gets carried off the field after winning Super Bowl XVIII.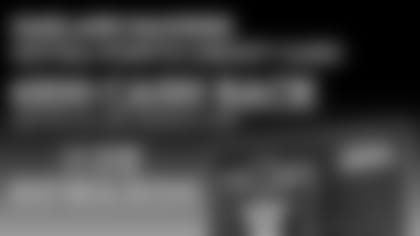 ](http://www.nflextrapoints.com/oakland-raiders-credit-card/?campaignId=1717&cellNumber=500&referrerid=OAKB610912)Raiders Extra Access: Tom Flores, presented by the Raiders Extra Points Credit Card, The only card that makes your football dreams a reality. Former Raiders quarterback and coach, Flores is one of only two people in NFL history to have a Super Bowl ring as a player, assistant coach and head coach. Flores played for the Raiders from 1960-1961 and 1963-1966 and was the Raiders head coach from 1979-1987. Here are his answers to select questions as asked on the Raiders official Facebook page.
Q: Who is/was the better punter/kicker combo Ray Guy/ George Blanda or Shane Lechler/ Sebastian Janikowski?
Coach Flores: "That's a good one. Well I'd say the present duo are probably better mainly because Janikowski is a better kickoff and has better distance than Blanda. But as far as the two against the two, they're pretty good. Both great punters and kickers."
Q: How would you get the Raiders into the playoffs? What are some immediate fixes that can be done to improve their chances?
Coach Flores: "That's a hard one to say because there's a few issues that need to be addressed. One is the offensive line needs to play better. The defense, the middle linebacker has to be more productive, and the corners have to grow up and mature."
Q: What was it like not only playing for the Silver & Black and being successful but also doing it as a coach?
Coach Flores: "It's pretty rare, unique, that anyone is able to do that. A lot of quarterbacks or players have played and then coached for the same team, but to do that and then be able to coach and coach in Super Bowls and win Championships that was pretty unique and pretty special. I don't know; it's pretty hard to describe because it's just kind of a euphoric feeling when you accomplish something like that. A very proud moment because I started out with the Raiders and I'm still with the Raiders 50 years later."
Q: Coach, is there something more you would like to see from the RAIDER NATION?
Coach Flores: "I don't think there's any more that they could do then they're not doing now. You talk about support, it doesn't matter where we are, what part of the country, what part of the world, the Raider Nation is there and very supportive. Just keep on supporting the team and hopefully the team will respond to that and eventually get us back into the playoffs."
Q: Who was your favorite player that you coached and who is the player you wish you could have coached?
Coach Flores:"I had a lot of favorite players that I coached. Two that I coached, one was Marcus Allen and one was Jim Plunkett. Jim because of what he did and how he did it. Marcus was just a great player and a team player and a tough player. Who I wished I could have coached? I don't know, that's pretty hard to say. There's a lot of them that I wish I could have coached, but my wish list is way too long to even mention."
Q: What is harder? Broadcasting or coaching?
Coach Flores: "Coaching! Not even close. Broadcasting is easy because all you do is tell people what you see. Sometimes I get a little upset at what I see and I have to push the off button and not say it on the air and then I'll come back on the air and try to make it sound better. But I don't' sugarcoat some of the things I see this year because they need to improve. Coaching involves just about everything there is from the ball boys to the press to the ownership and the bottom line for a coach is – did you win? That's the only bottom line."
Q: What do you feel is the key to having a successful team?
Coach Flores: "I think unity, consistency, obviously you have to have the players, you have to smart in coaching, you have to be dedicated and you have to feel a tremendous passion for your team and the game in order to be successful. You have to have everybody feeling that way and on the same page. If they're not all on the same page, then it's too fragmented and too many things can happen. Football, in my opinion, is the ultimate of a team sport. You have 11 guys on the field at one time and all 11 have to be accounted for, what their responsibilities are. Without that, the dam will break open."
Q: As a true mentor and someone other Mexican Americans can look up to, do you happen to give any motivational speeches? I wear your #15 Jersey proudly on game day as I am also a Flores!
Coach Flores: "I speak every once in a while. My Spanish is not very good so I'll speak in English. The motivation really is not because I'm Hispanic. The motivation is because I had a chance and I was given a chance and I worked hard and succeeded and I just happened to be Hispanic in doing that. But I'm very, very proud in having broken that barrier and representing the Hispanic race because I was the first in many things and for that I'm very proud and very thankful."
Q: What was your philosophy to build an excellent team without having super stars?
Coach Flores: "You don't change anything in the middle of the road, you just work to make it better. Roll up your sleeves, work hard, be consistent and leave no stone unturned. My biggest motivator was for my team, our team, to be totally prepared on Sunday. When they go in there that in itself was a motivating factor in approaching every game, not the yelling and screaming and the rah rah and all that, be prepared and we were. We were prepared. And if we got beat, we got beat, but don't get beaten because you weren't prepared and didn't do your homework."
Get 20,000 points after your first purchase - enough to redeem for a $200 cash back statement credit!  You can also redeem points for gear, game tickets, events, & more!  The Raiders Extra Points Visa card is the card for the ultimate Raiders fan - APPLY TODAY!