The Raiders finished the 2022 season with a 6-11 record, and are currently slated to have the No. 7 pick in the 2023 NFL Draft.
This will be the Silver and Black's highest first-round draft pick since selecting Clelin Ferrell at No. 4 in 2019. Last year, the Raiders traded their first-round pick to the Green Bay Packers for Davante Adams, who finished with the most receiving touchdowns in the NFL in 2022.
Draft order is determined by record, using strength of schedule as a tiebreaker when needed, and ends with the losing Super Bowl team selecting at No. 31 and the Super Bowl champion at No. 32.
The 2023 Draft will take place April 27-29 in Kansas City, Missouri.
Below is the draft order as it currently stands:
Current Draft Order:
Chicago Bears (3-14)
Houston Texans (3-13-1)
Arizona Cardinals (4-13)
Indianapolis Colts (4-12-1)
Seattle Seahawks (9-8) – acquired from Denver Broncos (5-12)
Detroit Lions (9-8) – acquired from Los Angeles Rams (5-12)
Las Vegas Raiders (6-11)
Atlanta Falcons (7-10)
Carolina Panthers (7-10)
Philadelphia Eagles (14-3) – acquired from New Orleans Saints (7-10)
Tennessee Titans (7-10)
Houston Texans (3-13-1) – acquired from Cleveland Browns (7-10)
New York Jets (7-10)
New England Patriots (8-9)
Green Bay Packers (8-9)
Washington Commanders (8-8-1)
Pittsburgh Steelers (9-8)
Detroit Lions (9-8)
Picks 19 through 32 will be determined by the outcome of the remaining postseason games.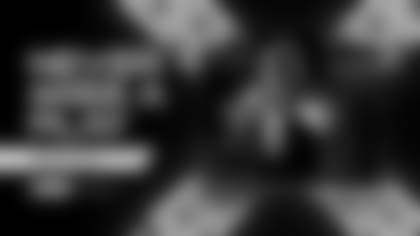 Raiders + Allegiant Stadium App
Download our official Raiders + Allegiant Stadium app for team & stadium modes, content, alerts and manage your tickets.