For a total of 100 days, we'll take a look at the men who have played for the Raiders jersey number by jersey number. This series will highlight some of the greatest players in NFL history. In some cases, the player and jersey number are synonymous. In other cases, the jersey number represents sustained greatness at a particular position. Some players are superstitious about their jersey number. Whatever the case may be, jersey numbers are an important part of the fabric of professional football.
Jersey No. 10 is one of the more frequently worn numbers in Raiders team history. From the beginning of the franchise to today it's been worn by 10 players at several different positions. Once the exclusive domain of quarterbacks and specialists, a change in the NFL's number rule allows receivers to wear it as well.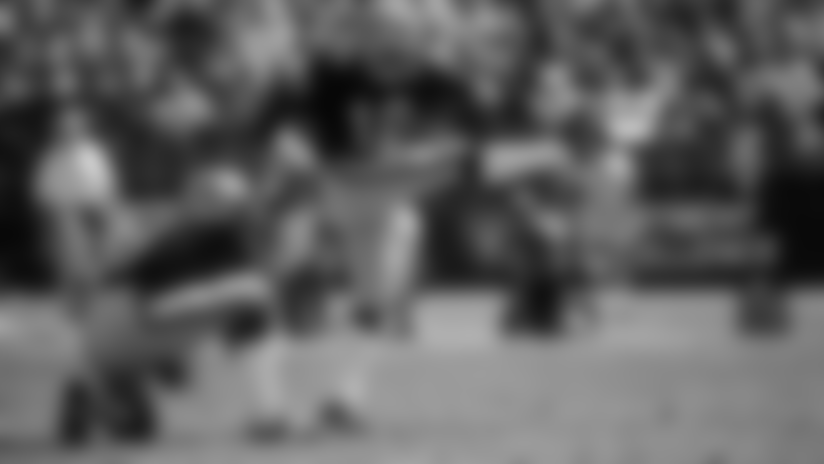 K Chris Bahr wore No. 10 from 1980-88. AP Photo
Vito "Babe" Parilli was a longtime pro quarterback who played for the Packers, Browns, Patriots, Raiders and Jets. He played for the Raiders in the team's inaugural season of 1960 and saw action in 14 games with 1 start. He completed 87 of 187 pass attempts for 1,003 yards, 5 TDs and 11 INTs. His career spanned 1952-1969.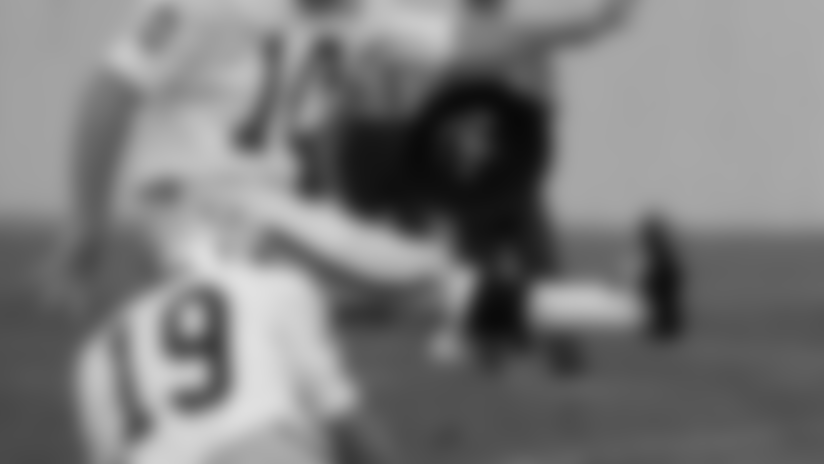 Mike Mercer – K – 1963-66
Mercer (pictured at left) was the next player to wear No. 10. He was the Raiders full-time kicker and punter from 1963-65 and for two games in 1966. He played in 44 games with the Raiders and made 33 of 64 field goal attempts and 118 of 119 extra point attempts for a total of 217 points (18th in team history). He punted 218 times for 8,905 (6th in Raiders history) yards, averaged 40.8 yards per punt and had a long of 70 yards in 1965. Mercer played 10 years of pro football with Minnesota, Oakland, Kansas City, Buffalo, Green Bay and San Diego.
Eldridge Dickey – WR – 1968-71
Dickey, the first African-American QB selected in the 1st round in the AFL or NFL, was moved to wide receiver. He played in 18 games with 2 starts and caught a total of 5 passes for 112 yards and 1 TD. He also returned 6 punts for 48 yards and 1 kickoff for 17 yards. He didn't see any action during the 1969 and 1970 seasons.
Bahr was acquired as a free agent after his release from the Cincinnati Bengals. He went on to win two Super Bowls with the Raiders. Bahr made 162 of 249 field goal attempts and 331 of 350 extra point attempts for a total of 817 points (3rd all-time in Raiders history). He spent the last year of his career with San Diego.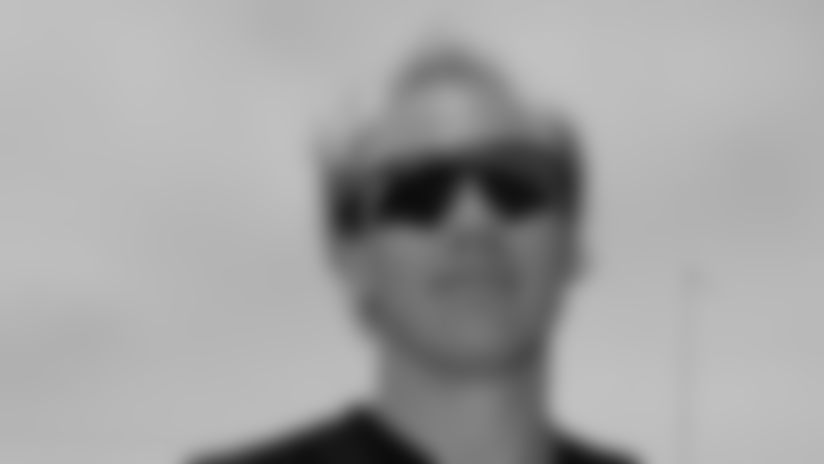 Jay Schroeder – QB – 1992
Schroeder (pictured at left) played for the Raiders from 1988-92, he switched to jersey No. 10 after wearing No. 13 for four seasons. He played in 13 games with 9 starts in jersey No. 10, and completed 123 of 253 pass attempts for 1,476 yards, 11 TDs and 11 INTs in 1992. Todd Marinovich started the other 7 games. Read more about Schroeder when we get to jersey No. 13. Kevin Stemke – P – 2002
Signed as an injury replacement for Shane Lechler, Stemke saw action in 2 games and punted 5 times for 212 yards for an average of 42.4 yards per punt. He also played in 6 games with the Rams in 2004.
Carlos Francis – WR – 2004-05
Selected in the 4th round of the 2004 NFL Draft out of Texas Tech, Francis saw action in five games in 2004 and returned 14 kickoffs for 259 yards and averaged 18.5 yards per return.
Jonathan Holland – WR – 2008
Holland played two seasons for the Raiders 2008-09, one as a wide receiver in jersey No. 10 and one as a defensive back and a kick returner in jersey No. 23. In No. 10 he saw action in 3 games in 2008 and recorded 1 fumble recovery.  
Hagan wore No. 10 in his second tour of duty with the Raiders in 2012. He played in 14 games with 2 starts and caught 20 passes for 259 yards. In jersey No. 80, he saw action in 6 games with 2 starts and caught 11 passes for 114 yards in 2011.
He signed as an undrafted rookie free agent out of Alabama State and spent time on the practice squad. Jenkins appeared in 6 games in 2013 after being added to the active roster in November and returned 6 punts for 49 yards and 10 kickoffs for 221 yards. Jenkins also spent part of the 2014 season on the practice squad.