For a total of 100 days, we'll take a look at the men who have played for the Raiders jersey number by jersey number. This series will highlight some of the greatest players in NFL history. In some cases, the player and jersey number are synonymous. In other cases, the jersey number represents sustained greatness at a particular position. Some players are superstitious about their jersey number. Whatever the case may be, jersey numbers are an important part of the fabric of professional football.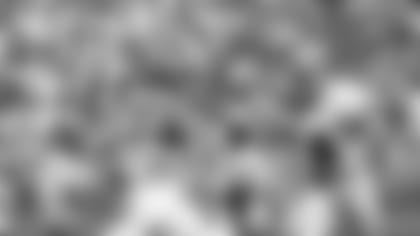 K Fred Steinfort, one of only four players to wear jersey No. 4 in Raiders history attempts a field goal out of the hold of QB David Humm. (AP Photo/NFL Photos)
Single-digit jersey numbers in pro football, unlike college, are the exclusive domain of quarterbacks and specialists. No. 4 has not been a particularly popular choice for Raiders players as only four men who have seen action in a regular season game have chosen to wear it.
](http://www.raiderimage.com/4027141701.html)Jerry DePoyster – P – 1971-72
After playing one season as a punter and kicker for the Detroit Lions in 1968, DePoyster joined the Raiders in 1971 and played in 26 games in two seasons with the Silver and Black. He is 9th in team history in punting yards. He hit 106 punts for 4,044 yards and averaged of 38.2 yards per punt.  He was replaced by Ray Guy the next year.
Fred Steinfort – K – 1976
The Raiders drafted Steinfort in the 5th round of the 1976 NFL Draft and he played in the first 7 games his rookie season before he got hurt and was replaced by Errol Mann. He made 4 of 8 field goal attempts and 16 of 19 extra points for a total of 28 points. He went on to play for the Falcons, Broncos, Patriots and Bills.
Hardy played in 2 games as a replacement player during the strike-shortened 1987 season. He made all 7 of his extra point attempts but missed his only field goal try.
Derek Carr - QB - 2014-present
The Raiders selected Carr in the second round of the 2014 NFL Draft out of Fresno State. He is the first rookie to start at quarterback in Week 1 in franchise history. Carr Started all 16 games in 2014 and completed 348 or 599 pass attempts for 3,270 yards, 21 TDs and 12 INTs.