Thanks to Josh Jacobs and Peyton Manning, we have a little bit better understanding of the fun Pro Bowl Games we'll see in Las Vegas.
The Raiders running back recently starred in a promo spot with the Pro Football Hall of Fame quarterback, promoting the Pro Bowl challenge water balloon toss, with Manning coaching up Jacobs for the event. We also saw why Manning might want to stick to throwing, and not receiving.
The toss will be a part of the skills competition consisting of 16 players from each conference. In this event, teammate pairings from each conference toss water balloons back and forth from increasing distances. Each tandem that completes all of their tosses will advance to the second phase.
The various skills events will be broadcast Thursday, February 2, from Raiders HQ.
Fans can buy tickets to the Pro Bowl Flag Football game at probowl.com/tickets to see all the action in person on Sunday, February 5, at Allegiant Stadium.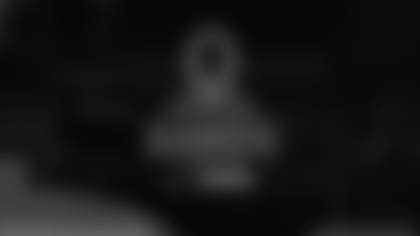 The reimagined 2023 Pro Bowl Games presented by Verizon is coming back to Allegiant Stadium on February 5, 2023.
Join us for a week-long celebration of player skills featuring an exciting new format that spotlights Flag football. The multi-day AFC vs NFC competition will culminate in an action-packed Flag game featuring Pro Bowl players at Allegiant Stadium.