Thirty-two (32) teams from across the United States will compete Saturday, Feb. 8, at AT&T Stadium in Arlington, Texas, in the NFL FLAG powered by USA Football National Championships.
Eight teams in each division (9-10 coed, 11-12 coed, 13-14 boys and 13-14 girls) will participate in the annual flag football event. Teams qualified for the national championships by winning regional tournaments hosted by NFL clubs. In 2013, a record number of 220,000 boys and girls ages 5-17 were part of NFL FLAG powered by USA Football, a fun and dynamic non-contact football experience where kids can develop skills and learn lessons in teamwork, dedication and discipline.
Players and coaches will arrive Thursday, Feb. 6, for a three-day trip to Arlington to compete in the tournament. The stay includes hotel, food, transportation and social events for all teams. Players and coaches also will attend the U.S. Under-19 National Team vs. Team Canada game Friday night at the University of Texas-Arlington Maverick Stadium. Flag Teams will have the opportunity to practice Thursday and Friday before taking the field to compete for a national championship. The tournament begins Saturday morning inside AT&T Stadium.
Pool play for the 9-10 and 11-12 coed divisions is scheduled to start at 8 a.m. CT with championship games at 1:30 p.m. The 13-14 boys and girls divisions begin pool play at 2:30 p.m. with the championship games at 7:45 p.m.
Regional tournaments were hosted by the Arizona Cardinals, Baltimore Ravens, Cincinnati Bengals, Dallas Cowboys, Houston Texans, New Orleans Saints, New York Jets and Oakland Raiders.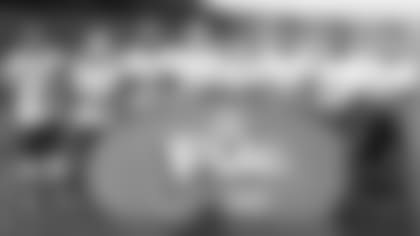 9-10 Coed division: Southgate Raiders of Southgate, Calif.
Players:Isebella Basquez, Eliana Enriquez, Desmin Hatfield, Branden Jennings, Thomas Tabbah, Darrell Taylor, Javionne Thomas, Tyler Vang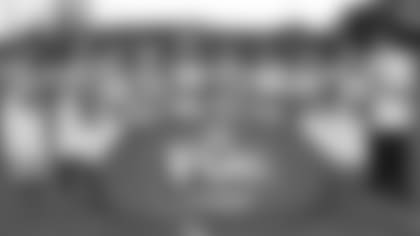 11-12 Coed division: C2C Colts of Gilbert, Ariz.
Players: Timothy Boyd, Nicholas Canfield, Reid Coffee, Dante Esposito, Austin Godfrey, Antonio Gutierrez, Ryan Martinez, Daniel McFarland, Rylan Stubbs, Jared Wilson
13-14 Boys division: C2C Raiders of Gilbert, Ariz.
Players:Elias J. Amado, Daylon Betzold, Bradley Carducci, William Church, Dino Esposito, Andrew Fulcher, Drew Morris, Nick Singer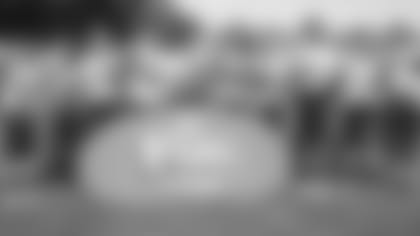 13-14 Girls division: Lady Raiders of Henderson, Nev.
Players:Essence Booker, Aveonna Hendrickson, Amber James-Lee, Bryana Johnson, Lisette Sigala, Tanaiya Talbert-Hinton, Caylin Tran, Caira Young, Shaira Young
USA Football is the only official youth football development partner that the NFL has had in its 94-year history. Leading football players and coaches in all 50 states in strengthening their skills through digital membership resources, USA Football directs and administers America's premier flag football experience for young athletes.
About USA Football: Indianapolis-based USA Football is the sport's national governing body, leading the game's development for youth, high school and other amateur football players. The independent nonprofit is the official youth football development partner of the NFL, its 32 teams and the NCAA's Atlantic Coast Conference. USA Football (www.usafootball.com), endowed by the NFL and NFLPA in 2002, is the sport's leader in coaching education and player skill advancement for a better, safer game.