The Oakland Raiders will finish out the regular season in Denver against the Broncos for the second time in the last three years on Sunday, Jan. 1, 2017. Kickoff from Sports Authority Field at Mile High is slated for 1:25 p.m. PT. The Raiders, who have secured a playoff spot, can clinch the AFC West with a victory. Sunday's game marks the second meeting ofthe year between the two historic rivals, as they played back in Week 9 in Oakland, a game the Raiders won, 30-20. The Raiders won last year's matchup in Denver on Dec. 13, 15-12, behind a record-setting five-sack performance by DE Khalil Mack. Last week, the Raiders won at home against the Indianapolis Colts, 33-25, and the Broncos dropped a road contest against the Kansas City Chiefs, 10-33.
Here is this week's Game Preview, presented by 95.7 The Game.
THE SETTING

Date:Saturday, Jan. 1, 2017Kickoff:1:25 p.m. PTSite:Sports Authority Field at Mile High (2001)Capacity/Surface:76,125/Kentucky BluegrassRegular Season:Raiders lead, 61-49-2
Postseason:Series tied, 1-1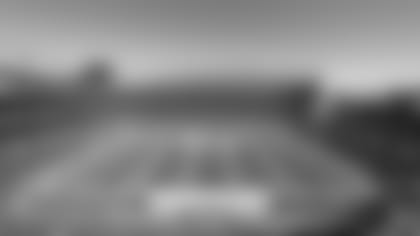 In their final regular season home game of 2016, the Raiders beat the Colts to close out the year with a 6-2 record in home games. Oakland's defense forced three turnovers on the day, as S Nate Allen and S Reggie Nelson hauled in interceptions and CB TJ Carrie recovered a fumble that was forced by LB Malcolm Smith. On offense, the Raiders posted 210 rushing yards on 37 attempts. RB DeAndré Washington led the attack, recording 99 yards on 12 rushes (8.3 avg.) and his first two career touchdowns. Fellow rookie RB Jalen Richard averaged 11 yards per carry, finishing with 66 yards on six rushes. The Silver and Black added three touchdowns through the air, with WR Andre Holmes, TE Clive Walford and Richard all catching touchdowns from QB Derek Carr. Carr finished the day with 228 yards on 20-of-30 passing and three touchdowns (122.6 quarterback rating) before leaving the game in the fourth quarter with an injury. QB Matt McGloin entered in relief and closed out the victory. Following this weekend's game, the Raiders will begin their preparations for the postseason, as the final AFC playoff seedings are determined after Sunday's games.
In eight of the Raiders' 12 victories so far this year, the team has been trailing in the second half. One of the keys to their success has been their play down the stretch. On Sunday, the Raiders allowed a 42-yard field goal by Colts K Adam Vinatieri with 2:33 left in the game, marking the first time this year the Raiders have allowed points with less than three minutes in the fourth quarter. Oakland leads the league with a 39 point differential in the last three minutes of the fourth quarter. The Silver and Black have posted five touchdowns, two field goals, four extra points and one two-point conversion inside of two minutes in the fourth.
BROADCAST INFORMATION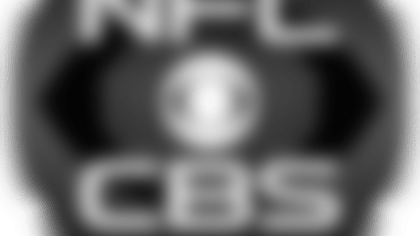 Play-by-play: Jim Nantz
Color Analyst:Phil Simms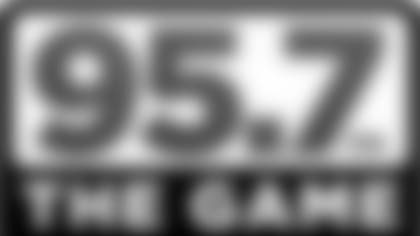 Flagship: 95.7 The Game
Play-by-play: Greg Papa
Color Analyst: Tom Flores
Sideline: Lincoln Kennedy
Flagship: KSOL 98.9 FM (Radio Estereo Sol, 98.9 y 99.1)
Play-by-play: Fernando Arias
Color Analyst: Ambrosio Rico

Overview: The Broncos entered 2016 with their 24-year coaching veteran, Head Coach Gary Kubiak, manning the ship after leading his team to a Super Bowl 50 victory in his first season as head coach. Denver had a strong start to the season earning six wins in the first eight weeks, but struggled after their bye week, winning just one game in the last five to give them a record of 8-7. With a 33-10 defeat at Kansas City on Sunday, the Broncos will miss the playoffs for the first time since 2010.
---
Offense: Now in his second year with Denver, former seventhround pick QB Trevor Siemian has eclipsed 3,000 passing yards for the first time in his career. With one game left in the regular season, Siemian has completed 272-of-459 attempts for 3,195 yards with 16 touchdowns and nine interceptions for a passer rating of 83.9. WRs Demaryius Thomas and Emmanuel Sanders have been Siemian's top targets this season, as they lead the team with five touchdowns each while recording 1,036 yards on 86 catches and 1,032 on 79 receptions, respectively. With RB C.J. Anderson being placed on the Reserve/Injured List early in the season, rookie RB Devontae Booker has tallied 555 rushing yards while finding the end zone three times this season.
---
Defense:** The Broncos returned many parts of their championship defense from a year ago, allowing them to boast the number one ranked pass defense in the league (187.2 avg.) and rank sixth overall in yards per game (322.4 avg.). The team also ranks third in sacks, led by sixth-year All-Pro OLB Von Miller, whose 13.5 sacks rank second in the NFL this season. CB Aqib Talib and S Darian Stewart are tied for first on the team with three interceptions, while CB Bradley Roby is tied for second with two, both of which were returned for touchdowns.
• Raiders Head Coach Jack Del Rio coached for the Denver Broncos as the defensive coordinator for three seasons from 2012-2014. Del Rio also served as the interim head coach for Weeks 10-13 of the 2013 season in Denver, compiling a 3-1 record.
• Broncos defensive coordinator Wade Phillips was Raiders Head Coach Jack Del Rio's defensive coordinator/interim head coach when Del Rio was a player with the New Orleans Saints in 1985.
• Raiders offensive coordinator Bill Musgrave played quarterback for the Denver Broncos from 1995-1996, backing up Broncos Executive VP of Football Operations/General Manager John Elway. Musgrave also played for Broncos Head Coach Gary Kubiak (quarterbacks coach) on the San Francisco 49er's Super Bowl XXIX Championship Team.
• Raiders assistant defensive backs Rod Woodson participated in the Denver Broncos' Bill Walsh Minority Coaching Fellowship in 2014.
• Broncos quarterbacks/passing game coordinator Greg Knapp competed in several training camps as a quarterback for the Raiders from 1987-1990. Knapp returned as the Raiders' offensive coordinator from 2007-2008 and again in 2012.
• Broncos outside linebackers coach Fred Pagac began his NFL coaching career as the Raiders linebackers coach for three seasons from 2001-2003, where he helped lead Oakland to Super Bowl XXXVII. Pagnac also worked with Raiders offensive coordinator Bill Musgrave from 2011-2013 with the Minnesota Vikings.
• Broncos assistant offensive line coach James Cregg served in the same capacity for the Raiders from 2007-2008.
• Broncos defensive backs coach Joe Woods held the same position with the Raiders in 2014.
• Broncos quarterbacks/passing game coordinator Greg Knapp played at Sacramento State before starting his coaching career there as a running backs coach (1986-1988), wide receivers coach (1989- 1990) and the assistant head coach/offensive coordinator (1991- 1994).
• Raiders LB Cory James attended Colorado State for four seasons, playing three years with both Broncos G Ty Sambrailo (I.R.) and RB Kapri Bibbs (2012-2014), and two seasons with OLB Shaquil Barrett (2012-2013).
• Raiders QB Connor Cook and LB Shilique Calhoun (I.R.) both spent two years (2011-2012) together with Broncos WR Bennie Fowler III at Michigan State.
• Raiders offensive quality control coach Nick Holz went to De La Salle High School during the school's national-record 151-game winning streak. Broncos S T.J. Ward, born in San Francisco, also contributed to De La Salle's historic streak, playing in three consecutive national championship squads (2001-2003) as a reserve defensive back. Additionally, Raiders CB TJ Carrie and Raiders FB/RB Jamize Olawale also played at De La Salle.
• Raiders offensive quality control coach Nick Holz was a wide receiver at Colorado from 2003-2006, also serving as the team's holder.
• Broncos TE Virgil Green is from Tulare, Calif., where he attended Tulare Union High School before going to the University of Nevada.
• Broncos RB Devontae Booker is a native of Sacramento, Calif., where he attended Grant Union High School and helped his team to the CIF State Open Division state title as a junior.