In less than a month, the Silver and Black will be back at Intermountain Healthcare Performance Center to begin preparing for the 2023 season.
The league recently announced offseason workout dates for all 32 teams. The Raiders' program is set to begin April 17.
Voluntary offseason workout programs, broken up into three phases, are conducted as a way to provide training, teaching and physical conditioning for players across a nine-week span ahead of training camp.
Phase One, kicking off next month, consists of solely meetings, strength and conditioning, and physical rehabilitation for two weeks.
The next three weeks of the program, Phase Two, are when voluntary on-field workouts at a walk-through pace can begin. These workouts include individual or group instruction and drills, as well as "perfect play drills," as well as drills and plays with offensive players lining up across from offensive players and defensive players lining up across from defensive players. No live contact or team offense vs. team defense drills are permitted.
Organized Team Activities (OTAs) – which are also voluntary – begin a four-week Phase Three. Teams are allowed to hold 10 total days of OTAs. The Raiders' sessions will take place on May 22-23, May 25, May 31-June 2, June 12-15. Live contact is not permitted, but 7-on-7, 9-on-7 and 11-on-11 drills are allowed.
Rookies will step into Raiders HQ for the first time during rookie minicamp, scheduled for May 12-14.
Before OTAs wrap, the Silver and Black will also hold a mandatory minicamp from June 6-8.
Table inside Article

| Offseason program | Dates |
| --- | --- |
| First Day: | April 17 |
| OTA Offseason Workouts: | May 22-23, May 25, May 31-June 2, June 12-15 |
| Mandatory Minicamp: | June 6-8 |
| Rookie Minicamp: | May 12-14 |
Dates may change at the discretion of the team.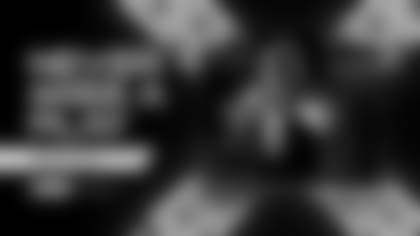 Raiders + Allegiant Stadium App
Download our official Raiders + Allegiant Stadium app for team & stadium modes, content, alerts and manage your tickets.