Hall of Fame Center Jim Otto speaks on behalf of The Oakland Raiders at the grand opening of Dr. Martin Luther King, Jr. Park in Richmond, Calif. Photo by Tony Gonzales.


In 2009, The Oakland Raiders, the National Football League and Bay Area Local Initiatives Support Coalition (LISC), granted the Richmond Community Foundation $200,000 to help build a park in Richmond, Calif. This past Saturday, the City of Richmond opened Dr. Martin Luther King, Jr. Park to the community for the first time. Oakland Raiders Hall of Fame Center Jim Otto, along with local dignitaries, were on hand to witness the grand opening of the new sports fields for Richmond's youth.
"This will be a gathering point. This will be a convergence, a center of the heart of this community where families can come and play and enjoy," said Joan Davis, president and CEO of the Richmond Community Foundation. "It's an important representation of how collaboration works and makes things happen. It's very much the heart of this community here."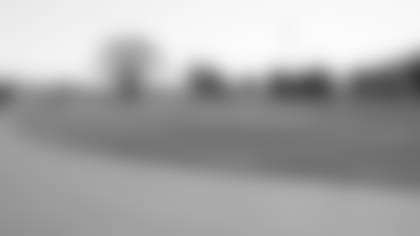 The Oakland Raiders, NFL, and LISC helped fund the new field. Photo by Tony Gonzales.
The new park takes the place of what was once a barren and somewhat dangerous field. "My whole family grew up here since the '40s right in this neighborhood and we played at this field before and it was dangerous," explained Mark Torres, president of Richmond Eagles Youth Football and Cheer. "People hanging out, you didn't know what would be in the grass." Torres believes that now this renovated field will be a positive part of the community. "It's just going to wake up the community and give everyone a sense of pride."
The completion of Dr. Martin Luther King, Jr. Park was a result of many years of collaboration between the city, nonprofits and the local community. "What is so amazing about this project is that you have a city working with the community, working with the school district, working with the county, working with foundations to come together to improve a community," said John Gioia, District I County Supervisor.
The Richmond neighborhood councils — Coronado, Santa Fe, and Iron Triangle — worked together throughout the process to help the park come to life. "We have worked for many, many years with this dream, looking for this day to come," said Joe Fisher, president of the Coronado Neighborhood Council. "We actually would meet and we would break up into teams and we would discuss what we wanted this park to look like. We decided we wanted this park to look like us. We wanted this park to benefit the entire city of Richmond. With that said, we are just so happy to see this dream fulfilled."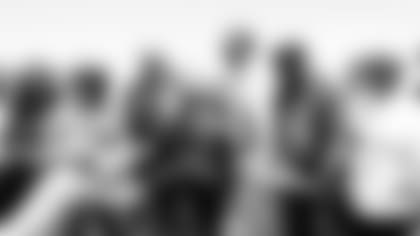 HOF Jim Otto stands beside Richmond Mayor Gayle McLaughlin and the rest of the local dignitaries for the cutting of the ribbon to signify the grand opening of the park. Photo by Tony Gonzales.
Richmond Mayor Gayle McLaughlin was in attendance to cut the ribbon to signify the grand opening of the park. "Opening of this park is getting back to what we need to get back to – showing how important physical activity is," said Mayor McLaughlin. "We in the city of Richmond honor physical activity for our youth. We know how important it is for their development, for their growth. This park is really a cornerstone of that. It's a great improvement to this neighborhood. This is really going to be a wonderful community gathering spot, a place for families to come and have picnics and bring your kids and watch your kids playing sports as kids exercise their bodies but also learn sportsmanship and teamwork. This is going to do wonders for this neighborhood and for the whole city. We all need to claim ownership. This is our park."
In addition to families and kids playing and exercising at the park, it will also be used by many youth sports programs, including Torres' Richmond Eagles teams. "It means we have a home," said Torres. "We don't have to bounce around from year to year and wonder where we're going to be. This is our home and we've been working with the Raiders on a grassroots grant for over three years now and we're very appreciative to the Raiders. It means a lot to me."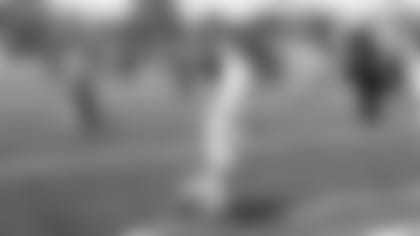 The local Richmond youth get to run on the new field for the first time. Photo by Tony Gonzales.
The Raiders involvement in the project was important for the Richmond community. "It means so much to have the support of a professional team," said Davis. "We all know they give back in so many ways, but to be here, to be supportive of this neighborhood park, is an incredible asset for all of us."
Stephanie Forbes, Executive Director of Bay Area LISC, worked with the Richmond Community Fund and The Oakland Raiders to make the $200,000 grant a reality. "It was our pleasure to work with the Richmond Community Foundation, LISC, and our national partnership with the NFL to reach out to our friends the Raiders," said Forbes. "The Raiders came through with $200,000. They put the funding for this park over the top and it was a go after that."
Otto spoke on behalf of the Raiders to an eager crowd of kids and adults. "Mr. Davis, The Oakland Raiders, and the National Football League right now, if they could be here, their hearts would be so big," said Otto. "They'd just be feeling so great just to see this. When I walked in here about an hour and a half ago I just said, 'wow, this would be wonderful for me if I was a youngster.' I never had a field like this to workout in when I was a boy. On behalf of the Raiders, Mr. Davis, and the National Football League, I do congratulate all of you parents. I'd like to mention that this is just the beginning. You're going to have young athletes coming from this field and going on to basketball in college, football in college, to girls' soccer and all these things you're going to be able to see. You're going to be able to say 20 years from now, 'Remember Roger so and so? Remember when he did that 100-yard run?' Or, 'Remember that corner goal that Susie kicked?' These are the memories that you'll have - you'll have these of your field, the thing you worked to get in your community."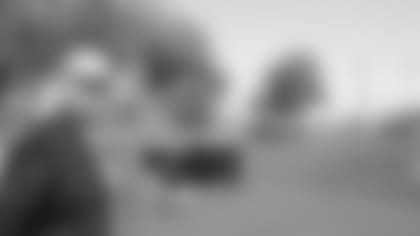 HOF Jim Otto looks on as the local youth sports teams, honor guard, local dignitaries, and community groups parade around the new field. Photo by Tony Gonzales.
The field is now officially open to the community and will be a reminder of what perseverance, teamwork, and collaboration can accomplish. "This field represents a turning point in the City of Richmond," said Connie Portero, President of the Parks Commission. "This field really shows how people in Richmond, no matter how diverse we are, can come together for positive reasons. When people say we can't work together, this field is an indication that yes we can. It's a monument to what the people of Richmond can do when we all come together. Every one of us knows that soccer is a universal sport. This is an opportunity for our children to play together, to be together. For our families, no matter what background or what culture, to come together through the children. This is a wonderful day for this city."