With their final pick (247th overall) in the 2014 NFL Draft, the Oakland Raiders selected safety Jonathan Dowling. He was the third defensive back selected by the Raiders in this year's draft and the third in the 7th round.
Although a somewhat unknown player throughout the draft process, Dowling received attention from NFL expert Gil Brandt, who named Dowling one of the steals of the draft.
The 6'3", 190-pound safety played two seasons at Western Kentucky after one season at Florida. Over three years, he tallied nine interceptions, 14 passes defensed and eight forced fumbles.
His ball-hawking skills are one of the things he hopes to carry over to the National Football League. "I play aggressive. I'm real aggressive and just try to get the ball back, try to make turnovers," said Dowling.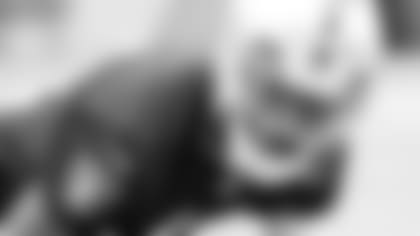 Photo by Tony Gonzales
When he imagines the opportunity to play in front of his new fan base – Raider Nation – he imagines the crowd after causing his first turnover for a touchdown. "I think it'll be special. It'll mean the most to me because I haven't played in front of big crowds before, but I'm waiting on that first pick-6…that's the moment I'm waiting for," said Dowling. "When I run my first interception back to the house, I don't know how that moment is going to be, I don't know what I'm going to do, but I'm just ready to see."
He's learning about Raider Nation's passion and excitement. "I heard they're pretty wild; they're very supportive," said Dowling. "I've really never been to a Raider game before, so I'm just ready to see it Preseason Week 2. I'm ready to see it live and in person for myself."
Dowling doesn't let his late-round selection diminish his confidence and his belief in himself. "I just want to keep earning more reps day in and day out and just earn my spot on the team and become a part of the 53-man roster and then become a starter," said Dowling. "That's my plan. I'm not looking to sit behind nobody. I just have to earn everything I get."
That confidence partially stems from the support he has always received from his family. "My parents push me all the time and they see it in me that I wanted this my whole life, so just the fact that they support me, that inspires me all the time just to keep them proud, make them proud, because they believe in me," he said.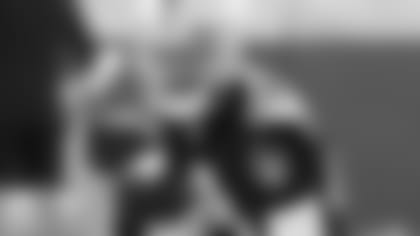 Photo by Tony Gonzales
He made himself and his family proud when he was selected by the Raiders on the final day of the draft. "It meant everything. It was a lifelong dream and it finally came true, so all I can do is thank God and now I'm ready to work. It felt good though," said Dowling.
Prior to the draft, the rookie safety had no preference on which team took him, only that he had an opportunity to be in the NFL. Now that he's a member of the Silver and Black, he's excited and proud to represent the franchise.
"I feel like I'm at home and I feel like this is the best situation for me."
His situation fully hit home the first time he took the practice field in his jersey. "I think I screamed when I ran on the practice field. I screamed, 'I'm a Raider.' It felt perfect."
Dowling has the chance to learn from FS Charles Woodson in the classroom and out on the field. "It means everything," he said. "I used to look up to him – I still look up to him – try to do everything he does. I just try to watch how he works, watch his work ethic, watch the things he does, so it means a lot to me. I take in everything he says so it's all just a good blessing to be around a first-ballot Hall of Famer every day."
And the Brandenton, Fla., native wants to be the best player he can be.  "I'm coming here to put my best foot forward," he said. "Anything I do I'm trying my hardest, I'm trying my best."
In May, The Godfather of football brought attention to the Raiders final draft selection. Dowling plans on proving Brandt correct. "I love that he has that respect and I'm not going to let him down," said Dowling. "He just sees something in me that a lot of people see, so I just have to keep working hard so I prove him right, so I make him right."