The 10th Annual Fiesta Latina at O.co Coliseum coincided with The Oakland Raiders 2011 home opener against the New York Jets. This celebration featured the honoring of Michael Torres as the recipient of the NFL Hispanic Heritage Award. Along with this special selection by the Raiders, the event offered Hispanic music performances by mariachis and Latin rock bands, as well as other activities for families in Raiderville and the Family Fun Zone. The team's Spanish radio affiliate 104.9 KCNL helped with festivities.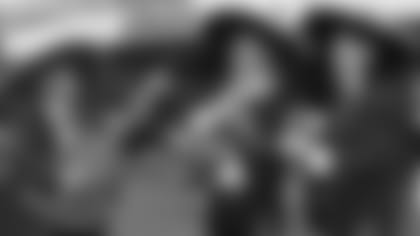 Las Estrellas de Oro. Photo by Salvador Flores.
Las Estrellas de Oro was one of many mariachi trios performing throughout the coliseum. The three gentlemen expressed their excitement about the fiesta and gratitude for the Raiders support of the Latino community. "We're here greeting the fans. It is a pleasure to be here sharing with the Raider fans since we are fans as well and have been doing this event for three years now. [The Raiders] create a great environment for Latinos and everyone else."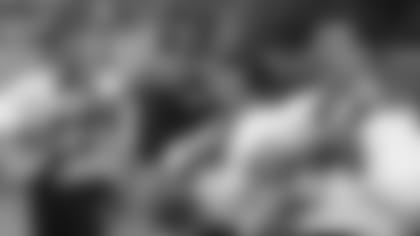 Trio Sol de Mexico. Photo by Salvador Flores.
Trio Sol de Mexico also was in attendance. It was the first time Mario Hernandez, Salvador Aguirre and Jose Luis Ahumada performed at an Oakland Raiders game instead of attending solely as avid longtime fans. "We love to bring happiness and traditional Mexican music. This time we are here working for this great family day. The Raiders organization is very supportive of the community and this is just another example."
Their thoughts on the outcome of the game? "We're going to win of course."
Raiders fans from a multitude of Hispanic backgrounds filled Raiderville and surrounding areas. Flags from Puerto Rico, Mexico and many other Latin American countries waved prominently on this breezy afternoon. Accompanied by the the trappings of the Raider Nation, these symbols represented Latino and Raider culture.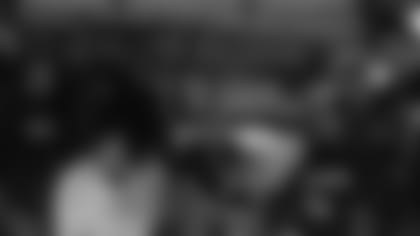 Phil Valdes (4th from the left) and his tailgate party. Photo by Salvador Flores.
"I grew up in San Jose and am proud to be Latino," said longtime fan Phil Valdes. "I have family back in Puerto Rico and visit there every five years or so but my country is here.  I'm a diehard Raider, have missed only one game since '95 and know how excellent the team is for the Latino community."
Almerina B. and Juan Carlos Martinez, a couple from Mexico City, made their first trip to O.co Coliseum. "It is good that they do this kind of thing since it is a multicultural country and there are a lot of Hispanic people here," said Almerina.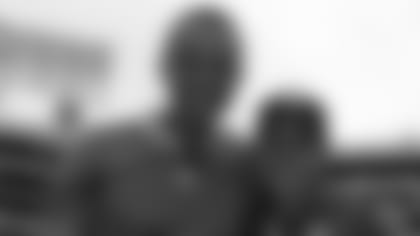 Almerina B. and Juan Carlos Martinez (left) from Mexico City. Photo by Salvador Flores.
Added Juan Carlos, "It is very important for the U.S. to celebrate us and to take us in consideration because there are a lot of people from México here and the rest of Latin America. We are all one."
Other activities included a Hispanic flag presentation and halftime performance by Football's Fabulous Females with a group of over 100 dancers performing "I Like It" by Enrique Iglesias.
In conjunction with Bud Light, the Raiders organization proudly hosted this special celebration during the NFL's and Hispanic Heritage Foundation's (HHF) Hispanic Heritage Month festivities. It was a reflection of the team's support of the Latin American community and widespread international presence.