Jacqueline Martinez Garcel, CEO -- Latino Community Foundation
This week's Hispanic Hero, presented by Northern California Honda Dealers, is Jacqueline Martinez Garcel, who is the CEO of the Latino Community Foundation (LCF). The mission of LCF is to unleash the power of Latinos in California. Jacqueline has led LCF through a critical stage of growth and expansion. Today, LCF leads one of the largest networks of Latino philanthropists in the country and it is the only statewide foundation solely focused on investing in Latino leaders. Jacqueline is driven by a sense of urgency, justice, and determination to create opportunities for Latino to thrive economically and engage politically.
When asked what it means to be recognized as a Hispanic Hometown Hero, Jacqueline expressed her gratitude.
"It is a real honor and a humbling experience to be recognized as a Hometown Hero," said Garcel. "An honor because it is a reflection and testament of the sacrifices my parents made in order to give me the opportunities that have led to this moment in my life."
Previously, Jacqueline served as Vice President of the New York State Health Foundation (NYSHealth). As a founding staff member, she was a key advisor to the President and helped establish the foundation as a resource for policymakers and community leaders across the state. She also played a central role in developing the foundation's program areas and developing partnerships with national and local foundations. Prior to joining NYSHealth, Jacqueline served as the Executive Director of Community Voices in New York City. During her tenure, she developed, evaluated, and expanded programs to improve the health and quality of care for vulnerable populations.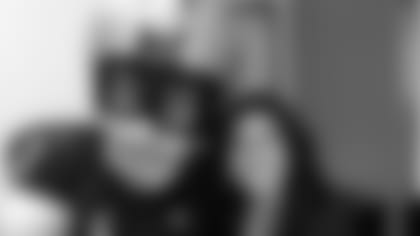 For someone who has accomplished a lot over the course of their career, Jacqueline draws inspiration  from two very important people.
"My mother showed me what it meant to be fearless," She continued. "She ingrained in me from a young age to be bold and speak up against injustice. To never give up--no matter how hard it gets or impossible it feels. She also taught me to get back up again, and again, and again, when faced with the crushing blows of defeat. Adelante! That is her favorite word. Push forward--especially when times get tough. There is no other choice--but forward--the job is not done until you have made a path for others to go forward. My father taught me to do it all with integrity, grace, and joy! No matter how hard or long the road would get, he showed me to walk through it without complaining, find beauty in the trials, and lift others up along the way. "
Jacqueline has also served as a NIH fellow for the Merida Department of Public Health in Yucatan, Mexico, a faculty member for the Social Science Department of the Borough of Manhattan Community College, and an adjunct professor at the New York University Global Institute of Public Health. Jacqueline has been appointed to several Boards, including the Institute for Civic Leadership, NAMI-NYC Metro, and Grantmakers in Health. She currently serves on the KQED Community Advisory Panel and co-chairs the National Latino Funds Alliance (NLFA).
After doing so much in the community, and providing a positive impact, Jacqueline reflected on the accomplishment she's most proud of.
"I am so proud to be leading the only statewide foundation solely focused on investing in Latino leaders in California," said Garcel. "As Latinos thrive so will the economy and democracy of this great state! In less than two years, the Foundation has invested over $1.5 million in programs making it possible for Latino youth to achieve their highest potential and become civic leaders in their communities."