Maricela Gutiérrez, the Executive Director of SIREN, has been named the Northern California Honda Dealers Hispanic Hero of the week. SIREN is an immigrant and Refugee Rights organization that serves Northern and Central California. SIREN is an anchor organization in Bay Area and a leading voice for dignity and fairness for the millions of immigrants and refugees in the U.S. SIREN's mission is to empower low-income immigrants and refugees through community education and organizing, leadership development, policy advocacy and legal services.  SIREN believes that all people regardless of legal status or nationality are entitled to essential services, human dignity, basic rights and protections, and access to full participation in society.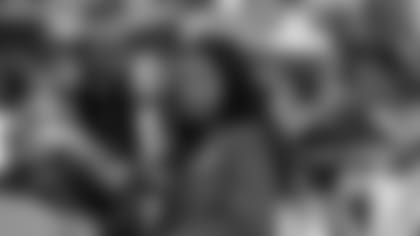 Maricela has extensive experience in grassroots community organizing, policy advocacy, and fundraising, working primarily with multi-racial working class and immigrant communities. Under her leadership, she has significantly grown SIREN's budget and expanded services to build the political power of rural and hard to reach communities in the Central Coast and Central Valley. Utilizing a trauma informed care model, she built a pipeline for immigrant youth leadership and most recently launched a Rapid Response Texting Platform. She is a founding member of a Community Collaborative and the undocumented youth program that work to develop wrap around systems for unaccompanied minors and families seeking asylum. Maricela currently serves on the Board of the statewide Chicano Latino Youth Leadership Project (CLYLP) and was recognized by Congressman Ro Khanna as the recipient of the 2017 Hispanic Leader award for her work to empower low income refugee and immigrant communities.
Maricela's work challenges us to honor and celebrate the contributions of immigrants and refugees in the United States and reminds us that we are all interconnected and our collective power will bring about change.
Her inspiration is her parents and her siblings and millions of immigrant families similar to her who have overcome monumental challenges to build a better life for their children. Her parents, immigrants from Mexico, dedicated their lives to assure all five of their children pursue higher education, and all went on to receive masters and Ph.D. programs. Her parents accomplished this, while also combatting the fierce racism and mistreatment inherent in farm working towns in the Central Valley. Maricela learned first hand the importance of hard work, at a young age Maricela worked with her parents in the agricultural fields and fruit packing houses. Growing up in Sanger, Maricela was inspired by local hometown heroes like Tom Flores, former Raiders Coach and Quarterback and Super Bowl winner who graduated from her elementary school and high school and who also came from Mexican immigrant roots and humble beginnings.  Maricela lives in Oakland is a proud mother of a future artist and longtime Raiders fan.