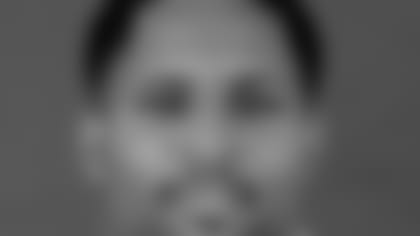 The Oakland Raiders have signed free agent tight end Andre Hardy. Hardy played basketball at Cal State Fullerton for the past two years.
A native of San Diego, Hardy transferred to Cal State Fullerton after playing two seasons of basketball at Oral Roberts. His father, Andre, played parts of three seasons in the NFL as a running back with Philadelphia, Seattle and San Francisco.
The 6-foot-5, 250-pound Hardy was selected as the Big West Conference Newcomer of the Year as a junior after averaging 10.6 points and a team-high 8.5 rebounds per game. He played in 16 games as a senior.
Hardy prepped at St. Augustine High School, where he led his basketball team to a 33-1 record while averaging nearly 20 points per game as a senior.