The Oakland Raiders returned home to O.co Coliseum Sunday, losing to the Green Bay Packers 30-20, dropping their record to 6-8 in the process.
Head Coach Jack Del Rio's squad doesn't have much time to lament on the loss though, as they have a quick turnaround and play host to the San Diego Chargers Thursday night.
However, before we officially turn our attention to Philip Rivers and the Bolts, let's take a look back at who played and for how much against the Packers, and see what we can learn from taking a closer look at the numbers.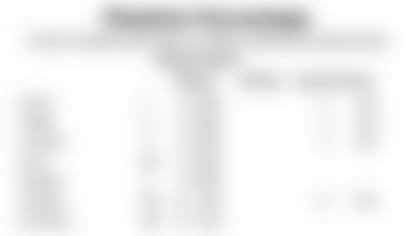 Jon Feliciano Earns First Start– After being a healthy inactive for most of the Raiders games this season, rookie guard Jon Feliciano earned his first career start Sunday against the Packers. In total, Feliciano played 60 snaps (78%) and was a key cog in a Raiders offensive line that allowed just two sacks of quarterback Derek Carr.
Amari Cooper Reaches Milestone– In the third quarter of Sunday's matchup with the Packers, Amari Cooper became the first Raiders wide receiver to secure a 1,000-yard season since Randy Moss in 2005. When all was said and done, the rookie wide out played 63 snaps (82%) and finished the day with 6 catches for 120 yards and 2 touchdowns.
Marcel Reece Provides A Spark– The versatile fullback played 24 snaps (31%) against the Green Bay Packers Sunday afternoon at O.co Coliseum. While Reece didn't record a carry, he did haul in all three passes he was targeted in for 37 yards, including a 29-yard scamper that set up a Raiders score.
Malcolm Smith: Ironman– Once again, the veteran linebacker from USC played every one (76) of the Raiders defensive snaps Sunday. Smith paced the Silver and Black with 7 tackles, including 2 tackles for loss.
Ben Heeney Makes The Most Of His Opportunities **– The rookie from the University of Kansas has seen his playing time increase as the season has worn on, and Sunday was no exception as Heeney played 66 snaps (87%) in the loss to the Packers. Heeney, and his trademark long hair, were all over the field, as he finished the day with 4 total tackles, 1 tackle for loss, 1 quarterback hit, and 1 sack – giving him 2.5 on the season.
David Amerson Turns In Another Impressive Performance– What a find David Amerson has been for the Raiders defense. Since his arrival in Oakland, the athletic cornerback has delivered quality game after quality game, and he did the same against the Packers. Amerson played 74 snaps (97%) Sunday, finishing the game with 6 tackles, 3 passes defensed and 1 interception – his third of the year.