The Oakland Raiders handled business at Nissan Stadium Sunday afternoon, beating the Tennessee Titans 17-10 to improve their overall record to 2-1.
Next up on the schedule for the Silver and Black is another road matchup, this time with the undefeated Baltimore Ravens, but before the team prepares to head back to the East Coast, let's take a look at the playtime percentages from the win over the Titans, and see what we can learn from the numbers.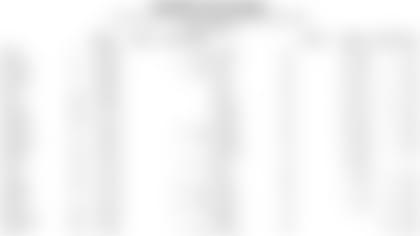 Michael Crabtree Hits The Century Mark– The veteran wideout played 50 snaps (77%) in Sunday's win over the Titans, hauling in a team-leading eight catches for 102 yards. It was the ninth time in his career that Crabtree had eclipsed the century mark, and his fourth time doing so as a member of the Silver and Black.
Vadal Alexander Steps In For Menelik Watson– After starting the game at right tackle, Watson was forced to leave the game early, playing just 21 snaps (32%) Sunday afternoon. After his departure, rookie lineman Vadal Alexander stepped in to fill the void, playing the remaining 44 offensive snaps (68%), and playing pretty well too, as the team allowed quarterback Derek Carr to be sacked just once by the Titans defense.
DeAndré Washington Paces The Running Backs– One again, the trio of Raiders running backs enjoyed another quality day running the football, totaling 121 yards between them. Sunday though, Washington paced the group although he played just 18 snaps (28%). In total, he rushed the ball six times for 57 yards, including one impressive 30-yard scamper.
Karl Joseph Enjoys An Impressive Debut– Heading into Sunday's matchup with the Titans, we knew the rookie safety would be involved heavily in the defense rotation, we just didn't know how heavily. Joseph played 61 defensive snaps (90%) in the win over Tennessee, finishing the game with at team-leading 10 tackles.
"My eyes told me that he did some good things," said Head Coach Del Rio. "I'm sure there will be things that weren't perfect but I thought he gave us throughout the whole week and the way we played and the way the defense played, I thought he gave us a little bit of a spark having him in."
The Base Cornerbacks Go The Distance **– Both David Amerson and Sean Smith played all 68 defensive snaps Sunday, and each of the base cornerbacks enjoyed quality days at Nissan Stadium. Amerson ended his day in Nashville with three tackles, four passes defensed, and helped create an interception, while Smith tallied three total tackles, and an interception himself.
Denico Autry Brings Down Mariota– The Silver and Black were only able to bring down Marcus Mariota once in Sunday's win, and defensive lineman Denico Autry was the man to do it. In total, Autry played 32 defensive snaps (47%), tallying the one sack, one tackle, one tackle for loss, and one quarterback hit.