Statement from the Raiders on the Passing of Buffalo Bills Owner Ralph Wilson:
"Mark Davis, Carol Davis and the rest of the Raiders family wish to express our condolences to the Wilson family at this time."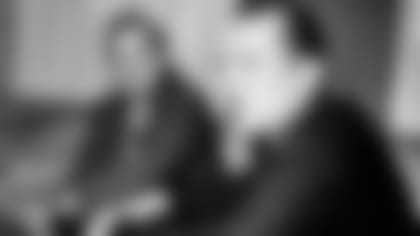 Ralph Wilson, owner of the Buffalo Bills and president of the AFL, selected Raiders head coach/general manager Al Davis to succeed Joe Foss as American Football League commissioner in 1966. AP Photo.