Q: When you were looking at film from the Raiders' first game, what did you see out of their offense?
Smith:"I think they have excellent skill players, a very big O-line and a quarterback on the up-and-up."
Q: Is there anything specific you've seen from Amari Cooper?
Smith:"Yeah, I think he's a pretty talented rookie. He's a really good route runner. He's got speed and he's physical."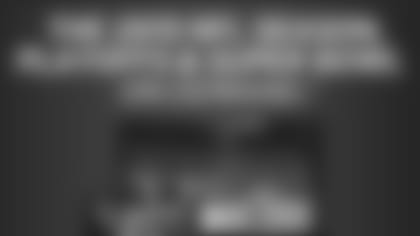 ](http://www.pntra.com/t/SEFFTUdJSEtBS01FR0lBSUlMRUg)Q: What do you think about going up against a team that really struggled the week prior? This Raiders team got beat by quite a bit last week, so what's it like playing a team coming off of a loss like that?
Smith:"I don't really think too much of it. It's the first game of the season, things happen. The second game, it's a completely different game. We take it week by week, so this week they can come out excellent and play a whole different ballgame, so we're going to be prepared for that."
Q: What was it like dealing with the loss of Terrell Suggs?
Smith:"It's a huge loss. He's somebody you can't really replace, his leadership, everything he's bringing to the table as far as team [inaudible]. You know how the Ravens get down. We definitely believe in next man up. That's just the motto we have to go with now."
Q: Who steps into that leadership role on the defense with Suggs gone?
Smith:"We have a ton of leaders. He's our most vocal leader, I would say, but we have Chris Canty, Elvis Dumervil, we have young guys such as C.J. Mosley who can step into a leadership role. I don't feel like it's going to be a huge drop off. He definitely is our most vocal leader, but we've got guys that can help motivate and keep business going the right way."
Q: What has it been like staying out in California the past few days? Do you like the decision?
Smith:"Yeah, it's a little different. We kind of had a test run during the preseason, so we kind of got a little bit accustomed to how it's going to go down. It's definitely different, but I think we acclimated to it pretty good."
Q: Coach Harbaugh said staying out West could be a bonding moment for the team, to be away for a week. Do you sense that?
Smith:"Yeah, I guess we're all living together in the same building right now, so it's sort of like camp, if you will, where everybody is together, seeing each other, eating dinner every night together for this week. Whereas at home, we're by ourselves with our families after work."
RAIDERS.COM SUGGESTS:________