FB Marcel Reece was honored at the Steering Committee for the Booster Clubs of the Oakland Raiders 12th Annual Commitment to Excellence Award dinner. Reece was selected by his teammates for his leadership and best exemplifying the Pride and Poise of an Oakland Raider on and off the field.
Owner Mark Davis, General Manager Reggie McKenzie, several coaches, his teammates, friends, family and fans came together to celebrate Reece's accomplishments. The guests participated in a silent and live auctions, dinner, dancing and an opportunity to hear from the Commitment to Excellence Award winner himself.
The funds raised from the event will be donated to the Marcel Reece Foundation, which empowers and inspires youth to grow into influential young men and women.
Reece, who has been with the Silver and Black since 2008, was grateful to receive the award. "It means the world to me. It's just an honor," said Reece. "I never really get a chance in my position to really look back and be proud of too much; I'm constantly on the grind and constantly trying to get better. This is one of those nights where a lot of people that I love and care about and helped me get to where I am are here to help me celebrate and support me. It's a great honor. The most tremendous honor is to be in the same category as prestigious names like Tim Brown, Justin Fargas, Nnamdi Asomugha, Rock Cartwright, Jon Condo, Ronald Curry. All these guys were great men, great guys and great football players. Just to be considered a fraction of the men that they were is an honor."
| | |
| --- | --- |
| | |
| Owner Mark Davis and FB Marcel Reece. Photo by Tony Gonzales | |
| | |
The veteran fullback was an undrafted free agent wide receiver out of the University of Washington. His first year with the Raiders was spent on the practice squad. Despite the slow progression to an NFL active roster, Reece has worked his way into a captain, Pro Bowler, and the heart of the Raiders.
Running backs coach Kelly Skipper saw the potential in Reece back when he recruited the former wide receiver out of junior college. "He's a playmaker. He's big, he's strong, he's fast," said Skipper. "For him to make the switch from receiver to running back tells you what type of rare athlete he is. It just shows his dedication, hard work and commitment to excellence. The thing about him is Marcel is a true professional. He comes to work every day, he works hard. He competes to win."
His teammates see the same hard work and dedication.  "Marcel is more than a teammate," said CB Taiwan Jones. "I look at him as an older brother, a mentor, as well. He's a great leader on and off the field and to see someone work so hard, as hard as he does…it's good to see that the organization and everyone notice that."
T Khalif Barnes has watched Reece grow into the player he is today. "He's very dynamic. He's worked so hard to get to this point and now he's a Pro Bowl player, a Pro Bowl fullback," said Barnes. "He can do a lot of things. I'm very proud of the guy. Words can't express how proud I am of him."
The Commitment to Excellence Award also focuses on the player's contributions in the community. "He's just a role model. He's done a lot of charity work," said Barnes. "There's just a genuine love coming from the guy. He's not a [guy] who just puts up a front in front of the camera; he genuinely likes people and I think he's great for that. He's just tremendous on and off the field."
Raiders Legend Lincoln Kennedy is also proud of the type of player and person Reece has become. "I think the leadership qualities Marcel has shown on the field have also translated with his foundation and the things he's done off the field, not only being a good family man but just a good all around person and just representing the Silver and Black well in the community," said Kennedy.
Kennedy had the privilege of introducing Reece during the Commitment to Excellence Award ceremony. "A leader is defined as a person that demands respect from a unit, a country, a nation or an organization. Leadership is best described as a process of a person that has social influence which one person can enlist the support of others towards one common goal," Kennedy said when introducing Reece. "When I played in the Silver and Black, I was surrounded by leaders. I tried to be a leader by play and by voice, by action. That torch has been passed to Marcel Reece."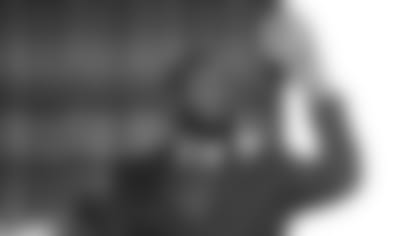 Reece has taken advantage of his opportunities on and off the field to better the people around him. "Marcel represents what commitment is all about, what excellence is all about," said McKenzie. "I'm proud to be the general manager while Marcel is helping the Raiders bring this organization back to where it needs to be."
The Raiders captain was humbled to be voted for an award he believes encapsulates everything Silver and Black. "[The Commitment to Excellence Award is] being a Raider," said Reece. "In a nutshell, that's what it's about, just being a Raider. You can't fake it. You can't supplement it. You can't be watered down with it. It's just you're either a Raider or you're not. Some people have it in them, some people don't."
Reece knows many people had a part in putting him in position to earn his teammates' recognition, starting with the Davis family. "Al Davis trusted in me and Mark Davis trusts in me and I put my trust in this organization," said Reece. "One thing I wanted is to be in this position right now and this is my team and it'll go as far as I'll take it."
"To Mark Davis and the Davis family – if it wasn't for Al Davis and Mark Davis, I wouldn't be here. Al was like a football dad to me and Mark has welcomed me into this family, always had my back and I just thank you," added Reece during his speech. "I'm forever loyal to you, the family, this organization. You gave me a chance to live my dream."
Reece also thanked the Raider Nation. "Now to all of you fans, the Raider Nation – You are the heartbeat of this team. You are the soul of this city, of this town. You're the tradition of this team. You set the bar for the NFL and every professional fan in the world. You're the definition of mystique. You are the tradition and I love you all," he said. "We, as players, appreciate your dedication and your love. We love walking off the bus with our heads high and our chests poked out knowing we have the Raider Nation behind us."
"Thank you to the real Raider Nation fans, the fans that are here in all black," said Reece to the guests. "You guys all look great in your costumes tonight because we all know our Sunday outfits are what we really are."
Reece was able to share the evening with his wife Tera, his newborn baby Mercy, and almost 30 more members of his family. "That means the most to have my family here because they are how I became who I am," said Reece. "I love them to death and they love me to death and they've showed me for my whole life – 28 years. I want to make them proud."
He has made his family, the Raiders organization, and Raider Nation proud. "He's been a great representative of this organization on the field on Sundays between the lines and off the field," said Skipper. "I think he's a true ambassador in our community."
"I love and appreciate you all," said Reece. "I don't take this award lightly. You've given me a night I'll remember the rest of my life."
---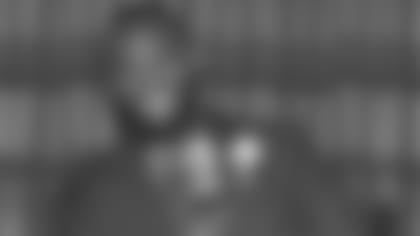 More notable quotes from Reece's Commitment to Excellence Award speech:
"I want to thank Reggie for allowing me to be embrace my role on this team as a leader, as a captain, and the heartbeat of this team. I thank you for allowing me to be me. "
"I want to give a special thanks to Coach Skip who has been with me long before the Raiders shield was on the side of my helmet. He's helped mold me into the football player I am today. He allowed me to pick his brain and really be a student of the game. And to his wife and kids for allowing me to call him at any time of night if I had a question and taking so much time from them to be with me. Thank you, Skip."
"I want to thank Willie Brown for having my back when I was frustrated being on the practice squad my rookie year, constantly bringing me to events in the community and showing me how much the Raider Nation loves and needs us and how much we truly need them. He had me on a leash and he let me off a few years back and I'm running free now, so I appreciate you Willie."
"To Mark Davis and the Davis family – it wasn't for Al Davis and Mark Davis, I wouldn't be here. Al was like a football dad to me and Mark has welcomed me into this family, always had my back and I just thank you. I'm forever loyal to you, the family, this organization. You gave me a chance to live my dream. The reason I get choked up now is my wife and I, we just had our first daughter, our first child, and if it weren't for the Davis family the three of us wouldn't be here right now. I just thank them for allowing me to love my family the way I truly want to love them. So Mark, I thank you."
"To my teammates, I thank all my teammates for their dedication and hard work every day. I see how hard they grind every day. A special thanks to the group chat group. They know who they are, and I love them and their families. I think the group of us, I think we set the tone for not only the Raiders, but our business. A lot of guys just go to work and are coworkers, but we truly became brothers, we truly became a family. It wouldn't be the same without you guys. I thank you all because you make going to work and working hard easy every day."
"To my dad, who wasn't able to make it today – he lost his brother so he's at the funeral – but even though he's not here today, I want to thank him. At 24 years old, he took on another man's responsibility and made it his own. He wasn't always perfect, but he was always there. He taught us more than you could ever imagine. "
"To my mom – you always made us number one in your life our entire lives. We never knew what we didn't have. We always cherished what we did. Your hard work, your dedication, and your get-it-done-attitude and personality has forever inspired me."
"To my brothers, all of them – as crazy as they are – you know we can conquer the world together and nothing could ever stop us. I'm truly proud of you all. You've become great men. We have a long way to go, but I'm proud of you and I love you. We all we got."
"To my wife – you're everything to me. You are the most complete person I've ever met in my life. Your beauty, intelligence and wit never cease to amaze me on a day-to-day basis. I cherish every moment with you. I thank you for your support because I know I'm not an easy person to deal with, especially during the season. Most people don't realize, but you are a true Raider."
"To my 3 1/2 week old daughter Mercy who is here for her first of many Commtiment to Excellence Awards – I'm just going to love her forever and forever protect her. She was born a Raider and will always be a Raider. And we're going to have our first father-daughter dance tonight."