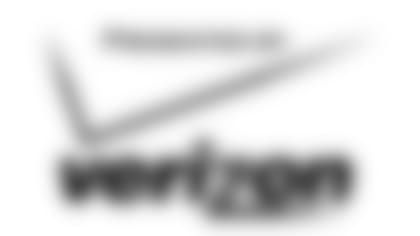 ](http://www.verizonwireless.com)
This week's Top 10 list, presented by Verizon, takes a look at the Raiders top passing performance against this week's opponent, the San Diego Chargers.
1. Jeff Hostetler (10/31/1993) -The Los Angeles Raiders hosted John Friesz and the San Diego Chargers on Halloween, with Raiders quarterback Jeff Hostetler throwing for 424 yards and two scores in a 30-20 defeat. Hostetler's performance was the second-highest passing performance in franchise history, behind only Cotton Davidson's 427 yards against the Broncos in 1964.
2. Carson Palmer (01/01/2012) -Carson Palmer threw for 417 yards, but the Chargers offense was just a little bit better on New Year's Day 2012, as they beat the Raiders 38-26 at O.co Coliseum.
3. Jim Plunkett (09/24/1984) -Paced by Jim Plunkett's 363 yards through the air, the Raiders found themselves tied with the Chargers in the fourth quarter, but a Marcus Allen one-yard rushing touchdown gave the Silver and Black a 33-30 win over San Diego.
4. Rich Gannon (10/20/2002) -Rich Gannon had an outstanding day at Network Associates Coliseum, throwing for 364 yards and three touchdowns, and as the final whistle blew the Raiders and Chargers were tied at 21. However, a 19-yard rush from LaDainian Tomlinson in overtime lifted San Diego over Bill Callahan's squad 27-21.
Daryle Lamonica (12/03/1967) - **Lamonica passed for 349 yards and the Raiders offense was firing on all cylinders as the Silver and Black went on the road and cruised past the Chargers 41-21.
6. Rich Gannon (09/28/2003) - Gannon and the Raiders found themselves down by 14 points in the fourth quarter, but the former MVP rallied and behind his 348 passing yards pushed the game to overtime. During the extra period, Sebastian Janikowski connected on a 46-yard field goal to lift the Raiders over San Diego 34-31.
7. Jim Plunkett (11/20/1986) -The Raiders and Chargers played another hard-fought game, and at the end of regulation the score read 31 all. However, Jim Plunkett's 348 yards through the air and an overtime touchdown run by Marcus Allen gave the Silver and Black a 37-31 road win at Jack Murphy Stadium.
8. Ken Stabler (10/10/1976) -Stabler threw for 339 yards and led a fourth-quarter comeback as the Raiders traveled south to San Diego and defeated the Chargers 27-17.
9. Jim Plunkett (12/18/1983) -Jim Plunkett threw for 332 yards and a score as the Los Angeles Raiders cruised past the Chargers 30-14 at the Los Angeles Memorial Coliseum.
10. Marc Wilson (10/21/1984) - Marc Wilson was a man on a mission on that October evening as he threw for 332 yards and five touchdowns as the Raiders beat the Chargers in a shootout 44-37.