The Oakland Raiders lost to the Chicago Bears 22-20 Sunday at Soldier Field dropping their record to 2-2 heading into a Week 5 showdown with the Denver Broncos; now let's take a look at who played and for how many snaps, and see what we can learn from taking a closer look at the numbers.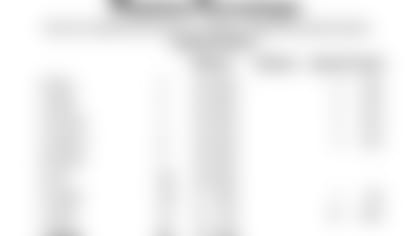 Once Again, Consistency Along The Offensive Line– For the fourth-consecutive week, the starting offensive line went the distance; 58 snaps in the matchup with the Bears in Chicago.
The offensive line has arguably been the team's most consistent unit through the first quarter of the season, and allowed just 2 sacks of quarterback Derek Carr during Sunday's contest.
Lee Smith Makes His Presence Felt– The bruising tight end, who often times is thought of as an extra offensive lineman, played 41 snaps (71%) during Sunday's contest, catching 2 passes for 14 yards. He paced the rest of the Raiders tight ends, as Mychal Rivera played 23 snaps (40%) and rookie Clive Walford played 19 snaps (33%).
Roy Helu, Jr., Gets Involved– The versatile running back played 13 offensive snaps (22%) in addition to 10 special teams snaps against the Bears, getting involved in all aspects of the game.
Helu ran the ball 5 times for 22 yards, hauled in 2 passes from Carr for 13 yards and 1 touchdown and also returned 3 kicks for 58 yards.
Malcolm Smith Goes The Distance– Smith played every defensive snap Sunday, 77 against the Bears, and led the team with 10 total tackles and also added 1 forced fumble.
David Amerson Settling In– Amerson may have joined the Silver and Black just a few weeks ago, but he's already become integrated in the Raiders secondary, playing 75 snaps (97%) in Sunday's loss to the Bears.
Amerson finished the day with 7 total tackles, 1 forced fumble and 1 very impressive pass defensed, and Head Coach Jack Del Rio took note of his performance.
"I think he did well," Head Coach Del Rio said. "Yeah, he's really picked up the system well. He's done a nice job coming in here and showing some of the skill that we thought he would have, and he's added to the group. He's been a good contributor."
Larry Asante Forced Into Action – After TJ Carrie was forced to leave Sunday's game early due to a chest injury, Larry Asante assumed his place in the secondary, playing 54 snaps (70%).
He finished the game with 2 total tackles.