The unfortunate truth for professional athletes – or anyone for that matter – is that no one's job is solidified unless you put in the work. Naturally, there's times when a player comes along that's more talented or experienced, and supplants their predecessor, but often times those situations don't happen overnight.
It's been preached over and over, but the preseason is a vital time for coaches to evaluate the talent on their roster, and for players to showcase their abilities in the hopes of making the roster. Whether it's the Denver Broncos, or the Kansas City Chiefs, there's always competition from within, as players strive to lock-in starting jobs.
As we dive into this week's edition of the AFC West Update, we'll discuss some of the current position battles, among other things.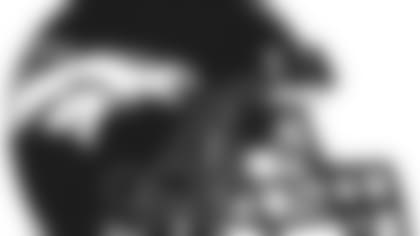 After much deliberation and evaluation, Broncos Head Coach Vance Joseph and his coaching staff have come to a conclusion on who will lead the way for the offense going forward – at least for the time being.
Monday afternoon, it was announced quarterback Trevor Siemian would become the team's starting signal-caller, winning the position battle for the second year in a row. Last year, the departure of future Hall of Famer Peyton Manning left the Broncos in a bit of limbo, as the team was unaware of who would command the offense.
Between Siemian, then rookie Paxton Lynch, and Mark Sanchez, the quarterback battle was up for grabs, and it was a similar situation this year, minus Sanchez. In his first season under center, the former Northwestern quarterback started 14 games, threw for 3,401 yards, 18 passing touchdowns, and 10 interceptions.
In the two games Siemian missed, Lynch filled in, and walked away victorious in one of his two starts en route to a combined 327 passing yards, one touchdown, and one interception.
While Siemian may retain possession of the starting job, nothing is set in stone. According to DenverBroncos.com, Joseph expressed earlier this week that Lynch has a "bright future still" and the team is "going to support Paxton going forward."
 The Broncos take the field for their next preseason game this Saturday at Sports Authority Field when they host the Green Bay Packers, kickoff is at 6:00 p.m. PT.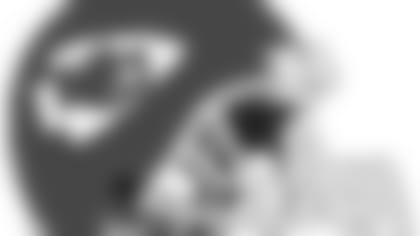 The Broncos aren't the only team in the division that's fostering a few position battles. The Chiefs are set with quarterback Alex Smith, even though they're grooming rookie Patrick Mahomes II, but it appears as though they have an emerging running back impressing a lot of people.
Saturday, in the Chiefs preseason game against the Cincinnati Bengals, running back Kareem Hunt rushed eight times for 40 yards, and had three receptions for 23 yards, catching all three of his targets. Hunt's rise shouldn't be taken with a grain of salt either, considering a majority of his snaps have come while working with the first team.
The productivity Hunt displayed Saturday is certainly noteworthy, especially given the amount of touches he had, but according to Chiefs.com, the thing that stood out to Alex Smith the most was his blocking.
On a crucial fourth down, Hunt made a block that not only helped the Chiefs convert a fourth down, but displayed how impactful he can be in pass protection. It wasn't just one defender that Hunt prevented from reaching Smith, but two.
"We're putting him on the edge verse some good pass rushers right now, and it's good for him to be aggressive," Smith said of Hunt Monday morning.
When former Chiefs running back Jamaal Charles dealt with ongoing injuries in 2016, running back Spencer Ware stepped in and took over a majority of the running backs duties, and did a fine job. In his third season at the professional level, Ware rushed 214 times for 921 yards, three touchdowns, and added 447 receiving yards, along with two receiving touchdowns.
Ware is certainly an important piece to the Chiefs' success, but a running back-by-committee-situation could be in the works in Kansas City. It'll take some time to see how things pan out, and the coaching staff will be able to evaluate more this Friday when the Chiefs take on the Seattle Seahawks at CenturyLink field.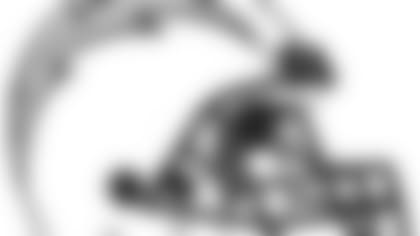 Well, the Chargers have suffered another loss, although this time it's not due to an injury. The team's center Max Tuerk has been suspended by the NFL four games for violating its policy on performance enhancing substances.
According to Chargers.com, Tuerk isn't the team's starting center, but depth is an important part of being a successful football team. The former USC Trojan was selected by the Chargers in the third-round (No. 66) of the 2016 NFL Draft.
In other news, the team's fifth-round (No. 151) choice from the 2017 NFL Draft is making noise, as former University Iowa Hawkeye Desmond King has been making the most of his reps at defensive back.
Through his first two preseason games, King has forced a fumble, an interception, a sack, tackle for loss, quarterback hit, and a pass defensed.
Already in the Chargers secondary are former Pro Bowl cornerbacks Jason Verrett and Casey Hayward. As mentioned previously, depth is essential for every team, and it looks as though the Bolts have added just that with the addition of King. Preseason action is different than the regular season of course, but the rookie will have the opportunity to continue his development this Saturday when the Chargers face their new neighbor in the Los Angeles Rams at the Los Angeles Memorial Coliseum.