Aidan O'Connell has been named the starting quarterback going forward, Interim Head Coach Antonio Pierce announced Wednesday.
"We just feel like he gives us the best chance," Pierce said.
In two appearances (one start) for the Raiders, O'Connell has gone 34-of-52 for 313 yards, two touchdowns (one passing and one rushing) and two interceptions.
"The guys are rallying behind him. They're excited to see him get his opportunity," Interim General Manager Champ Kelly added.
The 6-foot-3, 210-pound quarterback out of Purdue was selected by the Raiders in the fourth round in the 2023 NFL Draft. O'Connell played in 33 games with 26 starts over five seasons (2018-22) for the Boilermakers, completing 826-of-1,328 passes for 9,219 yards and 65 touchdowns. He finished as the university's all-time leader in completion percentage (66.7), passer rating (141.8) and 500-yard passing games (two).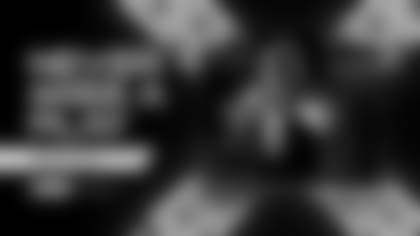 Raiders + Allegiant Stadium App
Download our official Raiders + Allegiant Stadium app for team & stadium modes, content, alerts and manage your tickets.