Before Brandon Bolden even began his NFL career, he saw a glimpse of his future when his grandfather would flash his Super Bowl IV ring on his hand.
Frank Pitts played 10 seasons as a receiver in the league, appearing in the first ever Super Bowl in the 1966 season with the Kansas City Chiefs and later winning a world championship in the 1969 season.
The wide receiver went on to spend three years with the Browns before finishing his career with one season as a Raider. He sported No. 85 during the 1974 season that saw the Silver and Black go 12-2 under Head Coach John Madden and reach the playoffs for the third straight year.
Boldon has two Super Bowl rings of his own to flash from his stints with the New England Patriots. But what means more now is putting on the same uniform as his grandfather.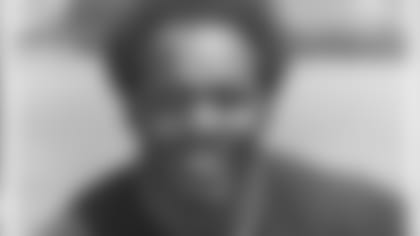 "Last year in New England, I changed my number from 38 to 25 to honor my grandfather," he said. "This season, when I had an idea that I could possibly end up here and I talked to my family about it, my grandmother ran to the back and the first thing she did was, 'Oh, you have to wear this shirt when you go up there and sign your contract.'"
Bolden did just that, wearing the jersey number during his introductory press conference on Thursday with a wide smile on his face as he spoke of what it means to him.
"To be here and be part of this organization as he was, this is phenomenal for me. Just the history behind the team – that he's part of the history – makes it even more important to me. I'm excited, I'm glad, I can't even get the words out. I'm very excited to be in Black and Silver."
The nine-year vet credits his grandfather's success and passion for the game, along with his family's support, as the reasons Bolden is a football player today. As a Raider, Bolden reunites with his former offensive coordinator and now Head Coach Josh McDaniels, who also comes from a family where football means a whole lot.
"Josh is a very personal coach. He's a players coach. He likes to bring the best out of his players and he likes to challenge his players as well. ... It's more than football to him, he's a very family-oriented guy. That's how he was raised and that's the way he coaches.
"I love Josh. We've bumped heads a few times, but like I said, it's family. You bump heads then you shake hands and get it over with and we're back for the same common goal."
That common goal in the Silver and Black?