CB Nnamdi Asomugha and P Shane Lechler were named to the 2010 All-Pro Team. Photo by Tony Gonzales.

The Associated Press has announced its 2010 National Football League All-Pro team. Oakland Raiders P Shane Lechler and CB Nnamdi Asomugha have been named 1st Team All-Pro, while S Michael Huff has been selected 2nd Team All-Pro. Both Asomugha and Lechler have been invited to play in the 2011 Pro Bowl later this month - Lechler for the sixth time, Asomugha for the fourth time.
This is Lechler's sixth All-Pro selection, the most of anyone on the 2010 team. Lechler finished the 2010 season with a 47-yard punting average. Lechler has 855 career punts for 40,429 yards in 11 pro seasons. His 47.3-yard career punting average is the highest in NFL history for players with at least 250 attempts.
This is Asomugha's second 1st Team All-Pro selection. He has also been named to the All-Pro 2nd Team twice. Asomugha was one of two Raiders first round selections in the 2003 NFL Draft after playing collegiately at Cal. He tied for third in the NFL with eight interceptions during the 2006 season.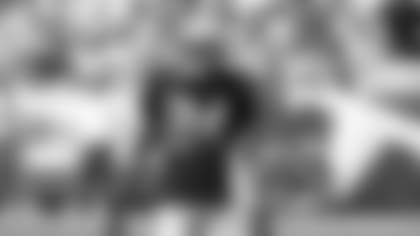 S Michael Huff was named to the All-Pro 2nd Team. Photo by Tony Gonzales.
Huff finished the 2010 season with 94 tackles and three interceptions. He also forced three fumbles. This is his first selection to an All-Pro team.