Raiders Legend and Pro Football Hall of Famer Fred Biletnikoff, accompanied by his wife Angela, was on hand at a luncheon with sports journalists in London when NFL Commissioner Roger Goodell confirmed that the Silver and Black will host the Miami Dolphins next year in a regular season contest in Wembley Stadium.
The Raiders are making their fifth international trip and second appearance in the UK after playing the New Orleans Saints August 5, 1990, in a preseason American Bowl contest. The game will also mark the second time that the Raiders have faced the Miami Dolphins outside the United States as the teams played in an American Bowl preseason match-up in Japan August 4, 1991, in the Tokyo Dome.
The Silver and Black also played preseason contests in Barcelona, Spain, against the Denver Broncos July 31, 1994, and in Mexico City, when they played the Dallas Cowboys August 27, 2001.
Prior to making 10-1/2 hour, 5,400-mile trek from SFO to London's Heathrow Airport, Biletnikoff shared his thoughts on the Raiders playing their first regular season game internationally.
On the Raiders playing a regular season game in London:
Biletnikoff: "People are excited about the NFL and we have a lot of Raiders fans over in London. It's really going to be a lot of fun."
On representing the Raiders this week in London:
Biletnikoff: "I'm really excited about going there and being part of the program with the NFL. The main thing is representing the Raiders over there and seeing everybody. We'll have a big contingent of people that I'm going to get together with that are big, big Raiders fans. It's just an exciting adventure for me to go over there and see everybody and be part of the entire program and really promote next year's game."
On the expanding and growing popularity of the NFL worldwide:
Biletnikoff: "The media has gotten so huge. Back when I played, we were a major team back east because we were always the 4 o'clock game, so we got a lot of air time back there. Nowadays with the worldwide media, newspaper, TV, radio, the Internet, things have grown so much. It's amazing, totally amazing."
Two players in the team's current roster, defensive lineman Jack Crawford and offensive lineman Menelik Watson, have roots in the United Kingdom. Crawford was born in London and grew up there before moving to the United States while in high school. Watson hails from Manchester, England, and moved to the United States to play college basketball. Also, Raiders Senior Offensive Assistant Al Saunders was born in London before his family moved to Northern California when he was a child.
The Raiders have long been involved in global outreach as the team's merchandise has annually been one of the NFL's top sellers. In addition, the Silver and Black maintains a global presence and communicates with the worldwide Raider Nation through the team's official web properties which feature original and translated content in six different languages - Tagalog, Japanese, German, Chinese, Spanish and English.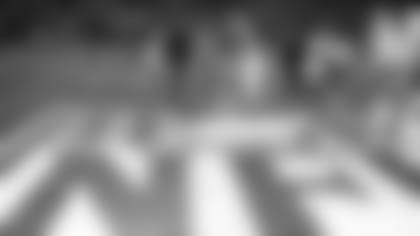 The Raiders and the Dolphins have played overseas previously, in Tokyo, Japan, in 1991.
THE SERIES: The Raiders have posted a 16-15-1 all-time regular-season record against Miami since the Dolphins joined the American Football League as an expansion team in 1966. The Raiders were Miami's first-ever regular-season opponent, as the Raiders defeated the newly minted Dolphins a 23-14 at the Orange Bowl on Sept. 2, 1966. The two teams have also met four times in the playoffs, with the Raiders owning a 3-1 advantage in the postseason.
RAIDERS-DOLPHINS—REGULAR SEASON

1966  
Oakland 23, at Miami 14
1988
Miami 24, at Los Angeles 14
 
at Oakland 21, Miami 10
1990
Los Angeles 13, at Miami 10
1967
at Oakland 31, Miami 17
1992
at Miami 20, Los Angeles 7
1968
Oakland 47, at Miami 21
1994
at Miami 20, Los Angeles 17 (OT)
1969
at Oakland 20, Miami 17
1996

 
Oakland 20, at Miami 20
1997
Miami 34, at Oakland 16
1970
at Miami 20, Oakland 13
1998
Miami 27, at Oakland 17
1973
at Oakland 12, Miami 7
1999
Miami 16, at Oakland 9
1975
Oakland 31, at Miami 21
2001
at Miami 18, Oakland 15
1978
at Miami 23, Oakland 6
2002
at Miami 23, Oakland 17
1979
at Oakland 13, Miami 3
2005
Miami 33, at Oakland 21
1980
at Oakland 16, Miami 10
2007
Oakland 35, at Miami 17
1981
Oakland 33, at Miami 17
2008
at Miami 17, Oakland 15
1983
at Los Angeles 27, Miami 14
2010
Miami 33, at Oakland 17
1984
Los Angeles 45, at Miami 34
2011
at Miami 34, Oakland 14
1986
Los Angeles 30, at Miami 28
2012
at Miami 35, Oakland 13
RAIDERS vs. DOLPHINS—POSTSEASON

12/27/70
W
21-14
AFC Playoff contest
12/30/73
L
10-27
AFC Championship
12/21/74
W
28-26
AFC Divisional Playoff game
1/6/01
W
27-0
AFC Divisional Playoff game
Raiders Largest Margin of Victory:
26
9/21/68
OAK 47, at MIA 21
Raiders Longest Win Streak:
6
1979-1986
 
Most Points (Raiders):
47
9/21/68
OAK 47, at MIA 21
Most Points (Combined):
79
12/2/84
LA 45, at MIA 34
Fewest Points (Raiders):
6
12/10/78
at MIA 23, OAK 6
Fewest Points (Combined):
16
10/8/79
at OAK 13, MIA
SERIES INDIVIDUAL SUPERLATIVES

Raiders
 
 
 
Rushing Yards:
179
9/30/07
Justin Fargas
Passing Yards:
373
9/16/12
Carson Palmer
Receptions
9
12/6/98
Tim Brown
 
 
9/20/69
Fred Biletnikoff
Receiving yards:
132
9/20/69
Fred Biletnikoff
SEA OF HANDS: The December 21, 1974 playoff contest between the Raiders and Dolphins was one of the most memorable NFL contests of all time. The Raiders defeated the Dolphins, 28-26, ending Miami's two-year run as Super Bowl champs. Raiders quarterback Ken Stabler connected with running back Clarence Davis with 26 seconds remaining in the contest to give the Raiders the lead and the victory. The winning scored occurred when Stabler began to scramble, then spotted Davis in the end zone. Davis worked his way back towards Stabler. In a "Sea of Hands" Davis outfought a crowd of white-shirted Dolphin defenders to come down with the ball.
RAIDERS END DOLPHINS WINNING STREAK: The Raiders beat the Dolphins 12-7, ending Miami's 18-game winning streak after the Dolphins went undefeated the year before, then posted a win on the first game of 1973. The game was played in front of the largest home crowd in Oakland Raiders history before 74,121 on September 23, 1973 at U.C. Berkeley's Memorial Stadium.
WE MEET AGAIN: The Raiders and Dolphins will be meeting for the fourth straight year and seventh time in the past nine seasons. The Raiders and Dolphins also met in consecutive seasons from 1966-70, 1979-81 and 1983-84.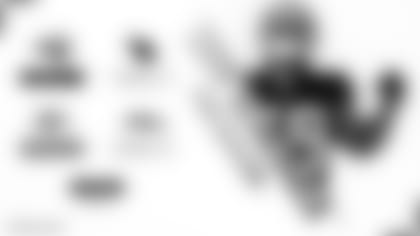 news
Raiders announce preseason opponents
The Raiders' 2019 preseason schedule features a nationally-televised ESPN contest against the Arizona Cardinals and games against the Los Angeles Rams, Green Bay Packers and Seattle Seahawks.