Opening Statement: **"Briefly on the game yesterday, what's frustrating and disappointing is that even though I don't believe we played as well as we're capable of playing, the fact that we had that game with a one-score game with about seven minutes to go in the game, we gave ourselves an opportunity to win. What we've got to be able to do and really one of the reasons why we brought in a lot of these veteran players is to help us get over that hump because all these games, or at least the majority of these games in the National Football League, are close. A majority of them end up being one-score games and so, we've got to find a way to be able to come up with the plays in the critical moments of the game so that we can come out and win these football games. I thought there were some positives. I thought the defense taking the ball away a couple of times, one led to a score, one kept them out of the end zone, which was good. Overall I was pleased with where Derek Carr was and what he was able to go in and do in a hostile environment against a good defense. I thought our defense, even though we didn't play as well as I would have liked, we were able to kind of keep them out of the end zone down there in the red zone which kind of kept us in the game and gave us a chance. I think the story of the game, really, what it came down to, I thought the run game differential was a big factor in the football game. Their ability to run the ball, our inability to get much going in the running game and then really our inability to get the ball down the field in the passing game. It's game one-of-16. Obviously we all wanted to start out on a positive note, but we've got to learn from that, we've got to move on from it and we've got to get ready for Houston."
Q: Most of Derek Carr's passes were short, safe, quick and get the ball out and into the receivers' hands. How much of that was because you wanted to build confidence and how much was that he didn't have the time and what they were doing?
Coach Allen:"I think a little bit of it was a combination of both. When you go back and you look at the game plan and what we did and what would you do differently if you had the opportunity to go back, there are some things that we might have changed up a little bit. We had some shot plays called down the field and a couple of those opportunities, for whatever the reason was, we didn't get the ball down the field and ended up having to check it down. I would say it's a combination of us and some of what they did."
Q: When looking at the tape, how did you evaluate Derek's decision-making process at the line?**
Coach Allen:"I thought he handled himself well at the line of scrimmage. Looking back on it, we probably could have gotten to a little bit more of the up-tempo stuff, there in the second half of the game we felt like it was somewhat effective earlier in the game and probably could have gotten back to that a little bit more. But, I thought he handled himself really well with a lot of different looks and obviously there were some mistakes that were made, but you're talking about a rookie quarterback going and playing a game against a Rex Ryan-coached defense in New York City, it's about as big as it gets, and I thought he held himself pretty well."
Q: You put a big emphasis on strengthening both lines. Why did that not lead to better [results], especially in the run game?
Coach Allen:"I think a lot of it comes to consistency of fitting everything exactly right. We had some things where we didn't fit it exactly how we needed to. They put a lot of stress on you with what they do in the running game. They've got talented backs, they're pretty good up front in the offensive line and then they've got a quarterback that can run the ball too, so it adds an extra dimension to what you've got to defend in the run game. I felt like, and still feel like, the line of scrimmage can be a plus for us. It obviously wasn't in that game and we've got to be better in that area."
Q: How much did you miss Nick Roach in terms of getting guys in the right place?
Coach Allen:"I thought Miles [Burris] did a good job going in there and playing the Mike linebacker position. Obviously not having Nick, with what he's able to bring to us from a communication standpoint, I mean that's a disappointment to not have him in the game, but I thought Miles went in there and held himself pretty well. I thought he played pretty solid."
Q: What is Nick Roach's status for this week?
Coach Allen:"He's still out as of right now. We'll have to wait and see where he's at when the players are back in here on Wednesday, but as of right now he's still not ready to practice."
Q: What about Taiwan Jones?
Coach Allen:"Taiwan Jones injured his foot, and I would imagine that he would be out for some time."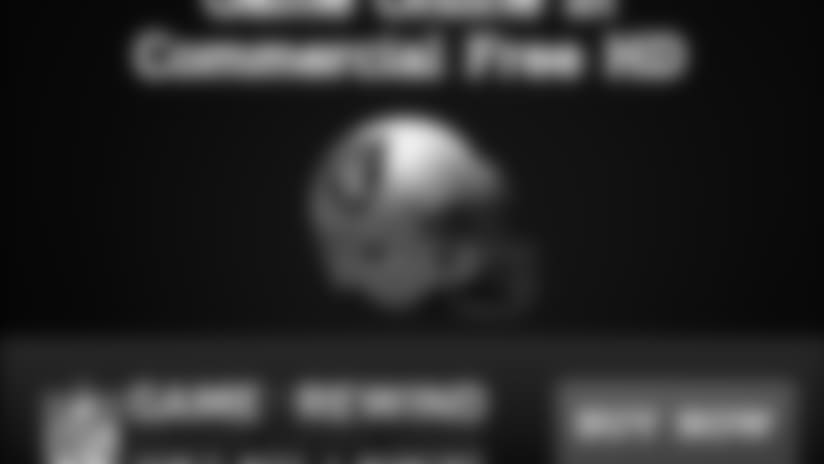 ](http://www.pntra.com/t/R0BKSkdFREBKTERGSEBISEtERw)Q: What did you see from the tape on your offensive line?
Coach Allen:"I think the biggest factor is we had 21 offensive plays in the first half, and so we knew there were going to be hard yards. We only rushed the ball 14 times in the game and I think the game dictated, at least in the first half anyway, our inability to run the ball and to have enough run plays for it to be effective. I don't think we got as much push as what we would have liked. We weren't able to kind of hit the creases and there's a couple of plays in there that have an opportunity to be big plays, we're just a little bit off as far as, maybe it's getting to a back or maybe it's getting a guy blocked on the edge to give you an opportunity to break off those big runs. We knew it was going to be tough sledding to be able to run the football against this team, and it was, and the key to being able to run the football against a team like that is to be able to have enough attempts at them. We didn't have enough attempts at them."
Q: Is injured reserve a possibility for Taiwan Jones?
Coach Allen:"I think it's probably too early to really make a decision on that."
Q: What do you specifically want to see the defense improve on for next week?
Coach Allen:"I think we've got to execute better. We had some critical mistakes in the game that ended up costing us. We let the quarterback get out a couple of times, which we can't do against a guy like that. We missed some tackles on the long run and then we had some breakdowns in coverage where we let a guy run free. So, I've got to do a better job of putting them in positions and making sure they understand exactly what their responsibility is on each and every play."
Q: What adjustments do you need to make in the trenches this week to face the Texans who have arguably the best player on defense in the NFL?
Coach Allen:"I think we're kind of getting into that phase of it right now as we speak. We're beginning the phase of really looking at the Texans and what they're doing. It's a new coaching staff there, so the schemes will be different than what they did last year. We recognize that they're a talented football team and we recognize that, I mean J.J. Watt is one of the best defensive players in football, so we're going to have to have a plan for how we're going to be able to deal with him. But, there's a lot of other guys that they've got, talented guys around them, and they played pretty well in the game the other day."
Q: Will Menelik Watson and Khalif Barnes split up the right tackle position?
Coach Allen:"Yeah, well, Khalif [Barnes] is starting and we're going to try to continue to get Menelik Watson in there."