Opening Statement: **"Okay, the injury report is like this: Chimdi Chekwa practiced full today, he's probable for the game. Taiwan Jones did not practice, he's out. Maurice Jones-Drew did not practice, he's questionable for the game. Kaluka Maiava was limited, he's questionable for the game. Matt McCants did not practice, he's questionable, and Nick Roach was limited in practice, he's questionable."
Q: He's [Roach] still not cleared I assume?
Coach Allen:"Yeah, he's still questionable for the game."
Q: He's not been cleared for contact?
Coach Allen:"He's going through the protocol and right now he's questionable."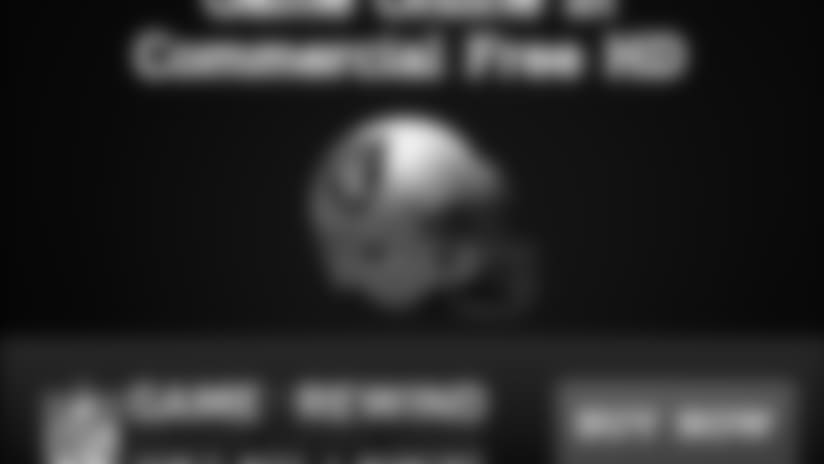 ](http://www.pntra.com/t/R0BKSkdFREBKTERGSEBISEtERw)Q: Have you promoted Bojay Filimoeatu?
Coach Allen:"We haven't made any transactions as of yet, but the plan is to put Taiwan Jones on Injured Reserve and activate Bojay."
Q: What kind of challenges does Andre Johnson pose as a big-time wide receiver?
Coach Allen:"A lot. He's been a great player in this league for a long time, and the thing about Andre is he runs great routes, and he's a big target to throw the ball to. He can run the underneath routes as well as beat you vertically down the field. Obviously that's been a big focus this week, of understanding where he's going to be, but they have a talented offense. They have several guys that can affect you in the passing game and they run the ball exceptionally well. He's a part of it, and a big part of it, and we have to understand where he's at."
Q: How did you evaluate Tarell Brown's game? He wasn't targeted, but how did he look in coverage on tape?
Coach Allen:"I thought Tarell Brown did a nice job in the game the other day. Both him and Carlos [Rogers] are guys we brought in over from the 49ers. Both of them have been real pros. They've done what we've asked them to do, and I'm looking forward to watching him play."
Q: Jason Tarver said yesterday that Khalil Mack had his two best practices this week. Did you see a lift-up in practice from the rookies?
Coach Allen: "I think all those guys had a pretty good week of practice. Like I said before the other day, you always see the biggest growth in a player, especially a rookie player, from Week 1 to Week 2, so my hope is that those guys will go out and learn from what happened last week and play better this week."
Q: Can you elaborate on that as it pertains to Derek Carr going through an entire game? How much different might it be for him than last week?
Coach Allen: "Number one, we are playing at home as opposed to being on the road. I think that's an advantage for him. I think just getting out in a real, live NFL game and getting kind of those butterflies out of the way. Obviously, this week he has had a good week of practice. Some of the things that he saw from the Jets, he can put back in his memory bank. The picture will be more clear to him when he goes out there on Sunday. Again, we have a huge challenge – that defense is pretty good. It hasn't been an easy start as far as him as a rookie quarterback going up against that Jets defense and now facing Houston's defense. But he's had a good week of practice. He prepares himself extremely well. Again, I'm looking for a big jump from him this week."
Q: When looking at a quarterback like Ryan Fitzpatrick, who is new to Houston, are you looking at what he did in the past teams he has been on or what he has done in camp?
Coach Allen: "We've looked at a lot of different things. We had an opportunity to play against him last year, so we went back and looked at that game. We've looked at everything that he's done in the preseason, as well as what he did in the first game against Washington. He's come in and he's run the offense efficiently. He has converted the third downs when he needed to convert third downs. He does a great job with his legs of being able to create, so there are some challenge that go along with having to defend a quarterback of his nature. He is extremely smart. He is a veteran player that has been around a long time. We've got to be able to do some things to try to affect him."
Q: Is it a given that Derek Carr will get a little bit more as far as game planning-wise each week?
Coach Allen: "Here's the thing about Derek: We really haven't had to limit what we do game plan-wise because he is so smart and he understands what we're trying to do from a protection standpoint, from a run-check standpoint. So we really haven't had to limit a lot of things as far as what we've asked him to do. So, we've really kind of been able to go in and this week, what does it take to beat the Texans. We really haven't focused in on having to try to kind of limit things that we ask him to do."
Q: How does J.J. Watt factor in a game plan? Can he mess up a game plan?
Coach Allen: "I said the other day that I wish we could take all 11 and block him because sometimes I think that's what it takes. You watch the game last week, he wrecked the game offensively for Washington last week. Obviously, we've got to have a plan to deal with him, both in the run game and in the passing game. Really, you try to slow the guy down, and that's really about all you can do with a guy like that. He is going to make some plays. He's done it in every single game. What you try to do is you try to limit the amount of game-changing or big plays that he is able to make."
Q: Is Latavius Murray still going to return kickoffs?
Coach Allen: "Yeah, we won't change anything as far as that is concerned."
Q: Could you envision it as a series rotation or is it by feel?
Coach Allen: "It's how the game plays out. If we have somebody with a hot hand, we are going to ride him. But, all of our backs will play."
Q: You list Maurice Jones-Drew as questionable. Are you holding out hope that he'll be ready to go on Sunday and what will determine that?
Coach Allen: "When you have a veteran player like that who has played a lot of football, if he is ready to go, we're going to have him up and active and playing. So, really it's kind of wait and see. We'll see how he's going. We have a plan either way. We'll make that determination on Sunday."
Q: Do you anticipate David Ausberry becoming more involved in the offense now that he's been back in the flow for a couple of weeks?
Coach Allen: "We're going to use our tight ends the way that we feel like, hopefully, to their strengths. If that calls for David Ausberry in the game, then he'll be in there and we'll expect him to execute."
Q: Was Brian Leonhardt's first game good?
Coach Allen: "I thought he did a pretty good job. I've been real pleased with what I've seen out of Brian. The growth and development of him as kind of that wide blocking tight end. He had a nice reception on a heck of a throw last week. I just see him continuing to get better."