Coach Allen:** "The injury report – David Ausberry with a knee was full. Chimdi Chekwa with a knee did not participate. Sebastian Janikowski – right quad – was full. Taiwan Jones – knee – was full. Nick Roach with a concussion was limited. Matt Schaub with his elbow was full. Menelik Watson with his hip was full. That's the injury report. Another good day of practice. We'll hop on a flight tomorrow morning and head to New York and have a good practice there on Friday and have a walk-through on Saturday and get ready to play on Sunday."
Q: Has Roach been cleared yet to play?
Coach Allen: "He has not."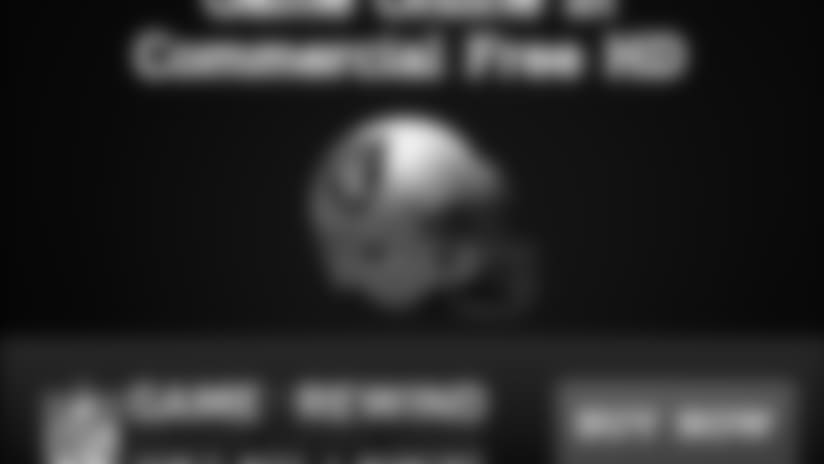 ](http://www.pntra.com/t/R0BKSkdFREBKTERGSEBISEtERw)Q: You're pretty healthy heading into the opener…
Coach Allen: "Yeah, you're never 100 percent healthy, especially once you put the pads on for the first time. But I think relatively healthy for the game and should be in good shape."
Q: I think you were the only team last year that had a back that went 100 yards on the Jets. I think they gave up like 3.4 yards per carry or something like that. What makes them so good defending the run?
Coach Allen: "Number one, I think they have eight first rounders on their defense. I believe it's seven of them on their front seven. I think they're big; they're physical. They're athletic up front. They do a good job…I think their scheme does a good job of making it difficult for you to run the football on them. I think, number one, when you're that talented, it makes you good. And then I think their scheme helps them."
Q: With Derek [Carr] being a rookie, do you scale anything back at all or is pretty much full go as if he was a veteran?
Coach Allen: "Listen, we're going to put a good game plan together. It's something we feel like that all 11 of those guys can go out there and execute. We feel good about the plan. We still have some things we have to tighten up, but we've had a couple of good days of practice."
Q: Has it been a real benefit bringing Austin Howard in? Obviously, the position switch, but has he been an asset? He was one of your first big free agent acquisitions.
Coach Allen: "We're excited about having Austin in here. We brought him in here really to start out and play offensive guard. He's done a nice job in the transition. I think that's still a work in progress, but I think he's come a long way from when we first got him and I'm excited about watching him go out and play in a real live game at offensive guard."
Q: Tony Sparano had said he kind of thought of Leonard Davis, a guy he'd had before and made the switch. Why do you think Austin was suited to play guard?
Coach Allen: "Listen, he's a big, powerful, physical presence inside. And really, Tony had an opportunity to be there when he was with the Jets and Austin was there and they worked him some inside at guard, so we had a little insider information to know there was certainly that potential. I think he's done a nice job in the transition there. And, again, one of the things we wanted to do was we wanted to get bigger and more physical up front and I think we were able to do that."
Q: This is your third set of starting cornerbacks – what stands out about [Carlos] Rogers and [Tarell] Brown?**
Coach Allen: "I think the one thing that really jumps off the table at me about both those guys is their understanding of the game and their professionalism. I think that's a big key to why they've been able to be successful. They do a good job of studying tape and understanding what an offense is trying to do to them and can keep themselves from getting in bad positions. They do a great job of communicating. I think the communication in the back end of our defense has been very good up to this point and we need to continue that."
Q: Have you settled on [TJ] Carrie for punt returns and Latavius [Murray] for kickoff returns?
Q: Can you tell that Brown and Rogers have played together for awhile? Has that been obvious when you watch them practice?
Coach Allen: "Yeah, you can see it. And that's important. Being able to have that consistency back there together and really you kind of know what the other guy is thinking and a lot of things you do defensively you're adjusting on the run from what you see from the offense and so having a feel for what the other guy is going to do I think is beneficial."
Q: What kind of depth do you guys have on the defensive line in terms of keeping guys fresh?
Coach Allen: "I think the nature of the game now, especially with some of these up-tempo offenses and things of that nature, to be able to roll through guys and keep guys fresh not only helps you in an individual game to keep four fresh rushers on the field, but I think over the course of the season I think that's going to benefit us in keeping guys fresh for a 16-game season."
Q: Seems like you have varied strengths where you can identify roles for some of these along the defensive front. Is that been a help to you that you have guys with different skill sets?
Coach Allen: "Yeah, I think any time you have that versatility, I think it's beneficial. When you have ends that can go inside and play inside at tackle, some of these defensive tackle type players can go out and help us out at defensive end…some guys are probably a little more suited to play the run, some guys are little better to run the passer, so I think having that versatility is a big asset to have."
Q: Is there some concern with only five linebackers and one still not cleared to play that you guys might be thin there?
Coach Allen: "I think anytime your depth takes a hit, there's a little bit of a concern. But, we'll see where we're at on Sunday."