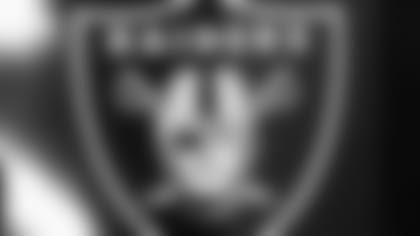 The Oakland Raiders Bart card.
Photo from Raiders.com
The Oakland Raiders teamed up with Bay Area Rapid Transit (BART) during the 2010 season. BART has proven to be a convenient way for fans to travel to home games at the Oakland-Alameda County Coliseum.

The Raiders offered a promotion at each game, during which fans had the opportunity to win a $50 BART card by waving their current BART cards in the air. Members of the Raiders staff dashed through the stands to pick a handful of winners.

The prize was received enthusiastically by the fans. "I think it's absolutely awesome," said Jade Douser after receiving the $50 card at the Raiders 39-23 win over the Broncos. "The Raiders rule."

Many BART card recipients rode BART to the game and were excited to utilize the prize on their next trip. "I thought it was the greatest thing that's happened today besides the touchdowns," said prize winner Donald Simmons, Sr., who attended the Raiders win over the Broncos.

BART offers an easy way to get to and from the Coliseum on game days. The Raiders were excited to offer fans a fun incentive for using BART.