In the 2012 preseason finale, the Raiders travel to Seattle to face the Seahawks in Week 4. The Raiders play the Seahawks, their former AFC Western Division foe, for the seventh straight time in the preseason and for the fifth time in the last six years in Seattle, including last year.
Seattle has won seven of the 10 matchups since they began facing each other in the preseason in 1974.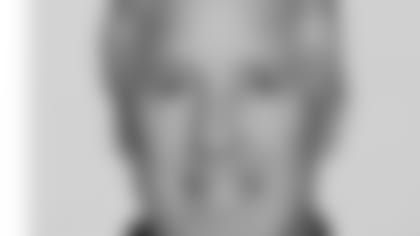 Coach and record**: Pete Carroll enters his third year as head coach of the Seattle Seahawks. In his first year, the Seahawks were the NFC West champion and beat the New Orleans Saints in the Wild Card game. Last season, Carroll led the Seahawks to a 7-9 record, but beat the eventual Super Bowl Champion New York Giants on the road in Week 5.
Last five preseason match ups: The Raiders fell to the Seahawks 20-3 in Week 4 of the 2011 preseason. TE Richard Gordon caught two passes for 41 yards.
In 2010, the Silver and Black hosted the Seahawks and won by a score of 27-24. Rookie WR Jacoby Ford caught one pass for 62 yards, FB Manase Tonga had one catch for 32 yards and a TD, and WR Darrius Heyward-Bey had one catch for 34 yards.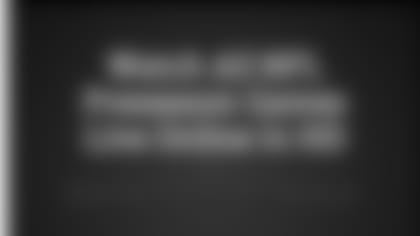 ](http://www.pntrac.com/t/R0BGSUlKREBKTERGSEBISEtERw)On September 3, 2009, the Raiders once again traveled to Seattle for the final preseason game. Oakland lost, but TE Brandon Myers had two catches for 20 yards and DE Matt Shaughnessy had three solo tackles.
In Preseason Week 4 of 2008, the Raiders flew to the Northwest to take on Seattle, falling by a 23-16 score. RB Darren McFadden had four carries for 50 yards and FB Marcel Reece had one catch for 25 yards and a TD. The Raiders traveled to Seattle for the final preseason match-up of 2007, falling to the Seahawks 19-14. DE Dave Tollefson recorded two tackles and FS Michael Huff and LS/LB Jon Condo added one tackle each.
Story Lines The Seahawks first round draft pick in 2009, LB Aaron Curry, will face Seattle for the first time since being traded to the Raiders on October 13, 2011. Curry played in 35 games for the Seahawks, recording 156 tackles, five sacks, three passes defensed and four forced fumbles.
Seahawks head coach Pete Carroll coached all five of the former USC Trojans on the Raiders roster, Heisman-winning QBs Carson Palmer and Matt Leinart, TE David Ausberry, C Alex Parsons, and WR Brandon Carswell.
The Raiders will face former head coach Tom Cable, who is currently serving as offensive line and assistant head coach for the Seahawks. The Silver and Black will also see former TE Zach Miller, who played four years with the Raiders, starting 61 games and scoring 12 TDs.
Seahawks 2012 Draft Class
Round
Pos
Name
School
1
DE
Bruce Irvin
West Virginia
2
LB
Bobby Wagner
Utah State
3
QB
Russell Wilson
Wisconsin
4
RB
Robert Turbin
Utah State
4
DT
Jaye Howard
Florida
5
LB
Korey Toomer
Idaho
6
CB
Jeremy Lane
Northwestern State (Louisiana)
6
DB
Winston Guy
Kentucky
7
DE
JR Sweezy
North Carolina State
7
DE
Greg Scruggs
Louisville
Seahawks Key Free Agent Acquisitions
DE Jason Jones (Titans), QB Matt Flynn (Packers), T Frank Omiyale (Bears), RB Kregg Lumpkin (Buccaneers and Packers), G Deuce Lutui (Cardinals), LB Barrett Ruud (Titans and Buccaneers), T Alex Barron (Rams, Cowboys and Saints), TE Kellen Winslow – trade from Tampa Bay.
We continue the series with a look at the Raiders first regular season opponent, the San Diego Chargers, Wednesday, June 27, and their Week 2 trip to Miami.