O.co Coliseum will be decked out in Silver and Black as the Oakland Raiders host the Detroit Lions for the second preseason game of 2014. Don't miss the action by watching the match-up tonight at 7:00 p.m. on KTVU FOX 2.
Defensive coordinator Jason Tarver's unit has already produced six sacks this preseason. The most impressive sack vs the Vikings came from rookie defensive end Shelby Harris who beat Pro Bowl tackle Matt Kalil off the edge for a strip-sack. Can the Raiders starting defense bring the heat against Matthew Stafford's explosive offense?
The 2014 seventh-round draft pick from Ohio University has climbed his way up to fourth on the depth chart at cornerback. In his first NFL game action against the Vikings, TJ Carrie was impressive with limited snaps, recording four tackles. The Antioch native will have the opportunity to play in front of family tonight at the Coliseum.
Could Oakland's offense have a potential three-headed monster at the running back position? It may be too early to tell but Maurice Jones-Drew, Darren McFadden, and Latavius Murray combined for 61 yards on 10 carries (6.1 YPC) in the preseason opener. Who will carry the load against Detroit's defensive line?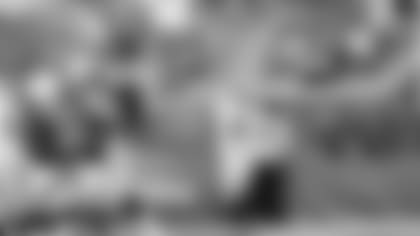 Friday night's matchup is another chance for quarterback Matt Schaub to build chemistry with the starting offense. Behind a revamped offensive line that only allowed two sacks last week, No. 8 should be able to connect with his wideouts. If Schaubby throws his first touchdown as a Raider in the Coliseum… (see No. 1)
Expect a packed house full of Raider fans at O.co Coliseum for the first home game of the preseason.