The Oakland Raiders will host their first home game of the 2014 campaign with a preseason contest against the Detroit Lions on Friday, Aug. 15 at 7:00 p.m. PT. Following two practices this week with the Dallas Cowboys in Oxnard, Calif., Friday's game will be the first of two home pre-season games this month, as the Raiders will host the defending Super Bowl champion Seattle Seahawks on Aug. 28. The contest also marks the second of three preseason games against NFC North opponents. Oakland is coming off a 10-6 loss at the hands of the Minnesota Vikings, while the Lions won their preseason opener against the Cleveland Browns. ](http://www.pntra.com/t/R0BKRkpMSEBKTERGSEBISEtERw)With a number of key players making their season debut, the Raiders outgained the Vikings, 268-236. Offensively, the Raiders were led by QB Matt McGloin, who threw for 90 yards on 11-of-18 passing. McGloin also ran for a 10-yard touchdown in the fourth quarter, bringing the Raiders within a score. On the defensive side of the ball, Oakland totaled six sacks, and DT Pat Sims registered a sack on the first series of the game.
Detroit is coming off a victory in their first game of the preseason, beating the Cleveland Browns at home. QB Kellen Moore threw for 121 yards on 11-of-13 passing with one touchdown, a game-clinching 21-yard strike to WR Corey Fuller with 1:05 remaining. S Isa Abdul-Quddus led the Lions defense with an interception.
Next week, the Raiders will travel to Green Bay for their third pre-season game against the Packers. Detroit will return home to host the Jacksonville Jaguars.
---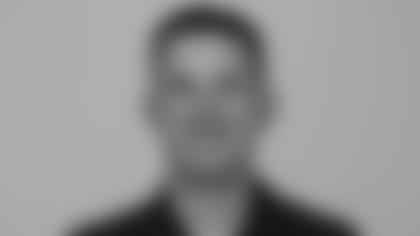 "I thought our guys came back and fought. I thought late in the game we were able to move the ball a little bit. I was pleased with some of the things that I saw later in the game. Defensively, basically after the first couple of series, we were able to keep them scoreless for the game, so I thought that was a positive. I thought at times we could run the ball pretty well. ... There are some positives there that we can take and continue to work with but obviously we have a long, long way to go as a football team to be the type of team that we want to be, but I'm sure our guys are going to continue to work. We're going to continue to work and we'll get better as a football team." - Raiders Head Coach Dennis Allen
---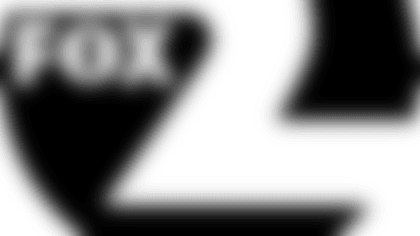 Play-by-play: Greg Papa
Color Analysts: Tom Flores, Jim Plunkett
Sideline: J.T. the Brick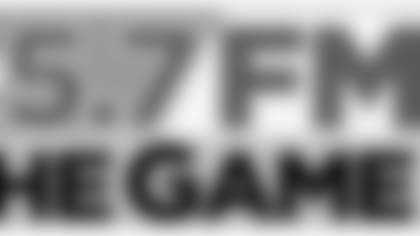 Flagship: 95.7 The Game/98.5 KFOX
(Friday's game will be on KFOX 98.5)
Play-by-play: Greg Papa
Color Analysts: Tom Flores, Jim Plunkett
---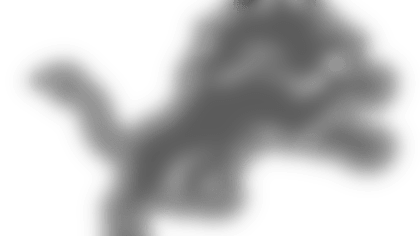 Overview: Head Coach Jim Caldwell, who has 14 years of NFL coaching experience, enters his fourth season as a head coach in the league and his first at the helm of the Detroit Lions. With a 26-22 (.542) regular-season record and a 2-2 mark in the postseason as a head coach (all with Indianapolis), Caldwell hopes to bring his winning ways to a Lions squad that is searching for its first NFC North title since 1993. Detroit posted a 7-9 record in 2013, finishing third in the division.
Offense: The Lions offense is in the capable hands of sixth-year QB Matthew Stafford, who completed 371-of-634 passes (58.5 percent) for 4,650 yards, 29 TDs and only 19 INTs in 16 games last season, posting a quarterback rating of 84.2. Stafford's yardage total was good for third in the NFL. Veteran RB Reggie Bush leads the rushing attack following his second-career 1,000-yard season in 2013. Bush gained 1,006 yards on 223 carries (4.51 avg.) and posted four TDs, plus an additional three scores through the air. WR Calvin Johnson has been dominant since entering the league in 2007. He led the Lions in receiving for the sixth consecutive season in 2013 with 1,492 yards on 84 receptions (17.8 avg.) with 12 TDs.
Defense: LB Stephen Tulloch, the team's leading tackler in 2013 with 135 (93 solo) and 3.5 sacks, enters his ninth NFL season and fourth with the Lions. Detroit has fielded a formidable pass-rushing unit in recent years, led by second-year DE Ezekial Ansah, who posted a team-leading 8.0 sacks in his rookie season. DTs Nick Fairley and Ndamukong Suh contributed 6.0 and 5.5 sacks, respectively. LB DeAndre Levy intercepted six passes in 2013, returning one 66 yards for a TD. S Glover Quinwas second on the Lions defense with three interceptions last season.
--- ](http://www.pntra.com/t/R0BKSkdFREBKTERGSEBISEtERw)Pro Connections
•Raiders offensive coordinator Greg Olson was quarterbacks coach/offensive coordinator for the Lions from 2004-05.
•Raiders assistant DBs coach Marcus Roberston served as defensive assistant/secondary coach (2012) and secondary coach (2013) for the Detroit Lions.
•Lions defensive coordinator Gunther Cunningham served as LBs coach (1991), defensive coordinator (1992-93) and DL coach (1994) for the LA Raiders.
•Raiders Head Coach Dennis Allen (2006-10), S Usama Young (2007-10) and Lions offensive coordinator Joe Lombardi (2007-13), defensive backs/cornerbacks coach Tony Oden (2006-11) and RB Reggie Bush (2006-10) were all members of the New Orleans Saints from 2007-10, winning Super Bowl XLIV together in 2009.
•Raiders assistant head coach/offensive line coach Tony Sparano (2008-11) was head coach of the Miami Dolphins when Lions special teams coordinator John Bonamengo (2008-10) and LBs coach Bill Sheridan (2010-11) worked on his staff in their same roles. Lions RB Reggie Bush played for Sparano and Sheridan in 2011.
•Raiders QB Matt Schaub and Lions QB Dan Orlovsky shared a quarterback room from 2009-10 with the Houston Texans. DL Antonio Smith (2009-13), offensive quality control coach Justin Griffith (RB, 2010) and Lions FS Glover Quin (2009-12) were also with the Texans during that span.
•Raiders senior offensive assistant Al Saunders and Lions senior coaching assistant Gunther Cunningham worked together with the San Diego Chargers from 1985-88 when Saunders was assistant head coach (1985-86) and head coach (1986-88), and Cunningham was the defensive line coach (1985-90). The pair worked together again with the Kansas City Chiefs from 1995-98 when Saunders was assistant head coach/receivers and Cunningham was defensive coordinator. Saunders and Cunningham also served on the same staff at the University of California from 1977-80.
•Raiders QB Matt Schaub played quarterback at the University of Vir-ginia (2000-03) when Lions assistant head coach/tight ends Ron Prince served on the coaching staff there as the offensive line coach (2001-02) and the offensive coordinator (2003-05).
•Raiders DE LaMarr Woodley played on a defensive line coached by Lions linebackers coach Bill Sheridan at Michigan from 2003-04.
•Raiders CB Neiko Thorpe (2008-11) and Lions DT Nick Fairley (2008-11) were members of a defensive unit at Auburn that held the Oregon Ducks (avg. 49.33 points per game) to just 19 points, helping secure a victory in the 2010 BCS National Championship Title Game.
Raiders from Michigan and Lions from Northern California/Hometown Connections
•Raiders DE LaMarr Woodley is from Saginaw, Mich.
•Lions S DeJon Gomes is from Union City, Calif. and attended James Logan high school.
•Lions WR Jeremy Ross attended California and is from Sacramento, Calif., where he attended Laguna Creek High School in Elk Grove.
•Raiders T Matt McCants and Lions DT Nick Fairley are both from Mobile, Ala. and attended Williamson High School together where they helped their team advance to the Class 5A state playoffs in 2006.