One of my biggest challenges is adapting to change.
Changing schools...changing home addresses...even changing cable providers. Once I grow to love something...I'm a pretty loyal customer. I've always preferred the comforts of routine.
But nothing about this year has been comfortable or routine.
Yet here we are, adapting to the climate of constant change. Getting comfortable being uncomfortable. That seems to be the prevailing theme.
One thing I know for sure: The Raiders have never been afraid of change.
A franchise that brought my hometown of Los Angeles its first NFL championship; a franchise that hired the NFL's first Hispanic head coach, first black head coach and the first female CEO, all while procuring three Super Bowl titles, 20+ Hall of Famers — and one truly incredible legacy.
As the Raiders begin their new legacy in their new city of Las Vegas, I can't help but feel excited to help share the stories that come with this historic new season as the broadcaster for Silver and Black Productions.
As the Raiders begin their new chapter in the city of Las Vegas, I can't help but feel immense gratitude to help share the stories that come with this historic new season as a broadcaster for Silver and Black Productions.
But before we get off and running, I should probably introduce myself.
My name is Erin. I became a sports broadcaster, well, for one because I really loved playing sports. I'm not sure if being the youngest in a family of three with two older brothers brews that kind of thing, but a constant stream of unrest and intense competition has always flowed through my veins. Or perhaps having a mother who worked in a male-dominated field, too. From checkers to mini golf, I'm very much a sore loser. And as a vertically-challenged basketball player, I learned that I had to get by on grit and tenacity.
As I got older (but not taller), reality sunk in that my intimidating 5-foot-3 stature wasn't quite going to amount to any dreams of playing in the WNBA. So, I turned to the next best thing.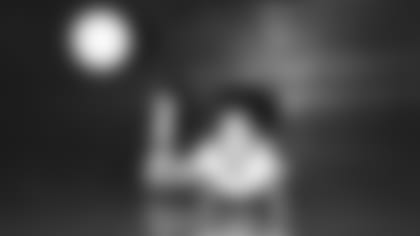 Some of my favorite childhood memories are of charred marshmallows around a dusty campfire in Yosemite or Big Bear. Listening to stories with family friends and believing ghosts, goblins and bears lurked nearby.
As I grew out of believing in ghosts and goblins (I'm still afraid of bears), I found myself still gravitating to the world of telling stories. And hearing stories. And learning about the complexities of real-world stuff. 
Like living through a pandemic or a season-ending injury.
Or the adversities of being raised by a single mother.
Or being the first Wild Card playoff team in history to win a Super Bowl title.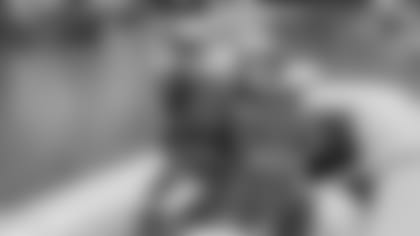 When everyone else counts you out, your grit and tenacity prevails. The stats and accolades are what define being great; but overcoming adversity is what defines greatness.
These are the kind of stories I want to tell and this is why I am so honored and excited to become a member of Raider Nation.
No team in football has created more legends and more stories than this organization. 
As we embrace this new world of change, one thing gets to stay the same: my love of stories. 
It's such a pleasure and an honor to be here, and I can't wait to experience this team in this town with this future. Together.