This story was originally published on May 13, 2020.
The history of the Las Vegas Raiders is replete with great players, Hall of Famers even, at every position. These players have come to the organization in myriad ways – the Draft, free agency, trade, waivers, and in some cases, a position change.
But perhaps no other position epitomizes all those things more than tight end.
Early in the franchise's history, when players had to play multiple positions or even both ways, the tight end position wasn't easily defined. Many players were simply listed as "E" or end. Al Davis, who coached "offensive ends" with the Los Angeles/San Diego Chargers, became Head Coach and General Manager of the Raiders in 1963. Throughout his career, Mr. Davis enjoyed great success in identifying a player's potential at a different position. In some cases, players who had played one position from an early age were asked to switch to a role completely foreign to them.
Often that switch bore fruit.
The first player to become a true standout at the tight end position for the Raiders was former LSU and Houston Oilers star running back Billy Cannon. He won the Heisman Trophy in 1959 and caused quite a stir when he elected to play in the American Football League instead of the NFL. It paid off when he was named the Most Valuable Player in the first two AFL Championship games. From 1960 – 1963, Cannon rushed for more than 2,000 yards and 14 touchdowns. After an injury-plagued 1963 season, Cannon was acquired by the Raiders and moved to tight end two years later.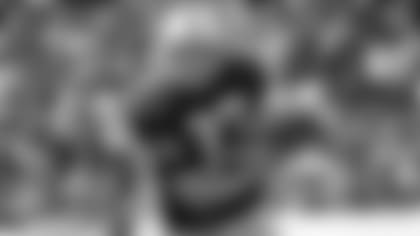 Two-time Raiders Super Bowl champion Head Coach Tom Flores was the Raiders quarterback from 1960 to 1966. He said Cannon's athleticism and weight-lifting regimen, which started at LSU and wasn't common for his era, were key advantages.
"Billy was a very talented player," Flores said. "He was kind of the guy who set the gauge for players lifting [weights]. Alvin Roy was his strength coach at LSU, and he lifted weights and played football and in those days that was unheard of for a running back. He was very powerful, very fast, wasn't quite as tall as you wanted, [but] he was very competitive."
According to Flores, the move didn't make much sense at first.
"They put him at tight end," Flores said. "I couldn't figure it out at the time, but what the hell did I know? I welcomed him because he could run like a deer. Up until that point our tight ends were big, lumbering guys and that was the prototype," Flores said. "Not too many people used them. … Teams didn't use five or six defensive backs in those days, you could always get a mismatch."
When Flores and Cannon eventually bought in, it broke the mold for AFL tight ends.
Cannon enjoyed his best season at the position in 1967. He caught 32 passes for 629 yards and a whopping 10 touchdowns as the Raiders won their first-ever AFL Championship, after defeating Cannon's old team, the Houston Oilers, 40-7. He was named First-Team All-AFL by the Associated Press. Cannon played two more seasons with the Raiders and was named to the 1969 Pro Bowl.
They put him at tight end. I couldn't figure it out at the time, but what the hell did I know? I welcomed him because he could run like a deer. Tom Flores on Billy Cannon's transition from running back to tight end
One year later, in 1970, the Raiders used a first-round draft choice (No. 24 overall) to select tight end Raymond Chester out of Morgan State. Chester's unique blend of size and speed made him a matchup nightmare for opposing defenses right away. From 1970 to 1972, Chester caught 104 passes for 1,574 yards and 22 touchdowns. He was selected to the Pro Bowl each of the first three years of his career.
"Coming to the pros, it was like being on Mars. The Raiders had already established a culture that exemplified all-for-one and one-for-all," Chester told the Once a Raider, Always a Raider podcast. "The veteran players were tough on us young players. They taught you everything they knew, knowing that one day you might be ready to take their job. They took you under their wing, and they were not afraid to teach you what they knew."
Chester was traded to Baltimore in 1972, and the Raiders selected tight end Dave Casper, a former offensive tackle at Notre Dame, in the second round of the 1974 NFL Draft.
"When we first got David Casper, he showed up for his rookie camp weighing 260 pounds. Toward the end of practice one day, [Head] Coach [John] Madden sent him over to the offensive linemen and had him work with them for a little while," Flores recalled. "David was swearing up and down that wasn't a good move for him. … He came back a few weeks later at 235 pounds with a lot more speed and quickness, and then he showed what he could really do."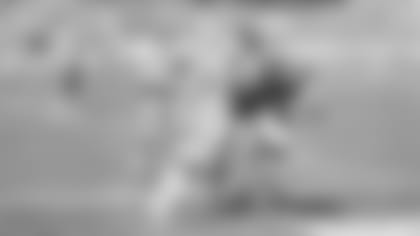 After sitting behind Bob Moore for two seasons and catching only nine passes, Casper exploded onto the scene in 1976.
As part of an offense that featured wide receivers Cliff Branch and Fred Biletnikoff, Casper caught 53 passes for 691 yards and 10 touchdowns as the Raiders posted a 13-1 regular season record and went on to capture the organization's first Super Bowl title. In Super Bowl XI, Casper caught four passes for 70 yards and a touchdown.
As reliable and as productive Casper was, it was his ability to make clutch catches at critical moments that most contributed to his legend.
Perhaps his best performance came in the 1977 AFC Divisional Playoffs against the Baltimore Colts. In what has become known as the "Ghost to the Post" game, the Raiders and Colts played in a double-overtime thriller that was career-defining for Casper. He caught four passes for 70 yards and three touchdowns on the day, including the game-winner in the second overtime, but it was his non-touchdown catch that went down in the history books. Casper made an improbable over-the-shoulder catch for a 42-yard gain that set up the game-tying field goal in the waning moments of regulation.
Then, a funny twist in history: Raymond Chester returned to the Raiders via in 1978. Chester and the man drafted to replace him formed one of the most productive tight end tandems in NFL history.
"I was totally okay with competing with Dave Casper. He and I had a really good relationship; we had a couple of young guys behind us, and the rest is history," Chester said.
"They had size, they were strong, and most of all I think they were smart. They were smart football players, smart people, and they were professional about it," Flores said. "They knew what they could do and how they could do it, and they took advantage of it."
Over the course of two seasons, Chester and Casper combined for 190 catches for 2,481 yards and 22 touchdowns. The Raiders added a third tight end threat in the fifth round of the 1978 draft, selecting Derrick Ramsey, who played quarterback at Kentucky.
I was totally okay with competing with Dave Casper. He and I had a really good relationship; we had a couple of young guys behind us, and the rest is history. Raymond Chester
After Casper was traded to Houston six games into the 1980 season, Chester went on to log 28 receptions for 366 yards and four touchdowns in the starting role. In the 1980 AFC Championship game, Chester made perhaps the most important catch of his career, grabbing a ricocheted Jim Plunkett pass off the hands of teammate Kenny King and racing 65 yards for the game's first score. The Raiders went on to defeat the San Diego Chargers 34-27 and then toppled the Philadelphia Eagles in Super Bowl XV.
"I was thrilled and honored to be part of that," Chester said. "I had played six or seven times in the playoffs — bridesmaid, never a bride — here was my chance to not only make the playoffs as a Wild Card but go all the way to the Super Bowl," Chester said. "Fortunate for me, Tom [Flores] had been my receivers coach under John Madden, so we had a great relationship."
Throughout the '70s, Casper and Chester combined for 454 receptions for 6,063 yards and 69 touchdowns. They were selected for a combined nine Pro Bowls and won two Super Bowls between them.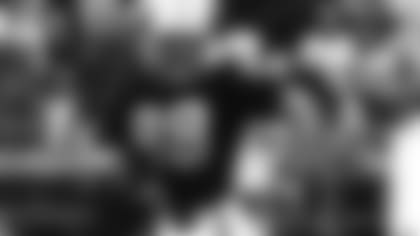 Todd Christensen grabs the baton
In 1979, the Raiders acquired the next great tight end in team history. And it just so happened that, once again, tight end wasn't his original position.
Drafted by the Dallas Cowboys as a fullback out of BYU, Todd Christensen signed with the Raiders after a short stint with the New York Giants. In the 1980 AFC Wild Card game, Christensen made the first catch of his Raiders career — fittingly a touchdown that gave the Raiders a 10-7 lead just before halftime. The Silver and Black went on to win 27-7.
"We didn't need [Christensen] as a tight end," Flores revealed. "He was just a special-teams guy. We knew he could run and catch, and he fit the bill when we needed him."
But by the strike-shortened 1982 season, Christensen had transitioned from long snapper to full-time tight end. In 1983, he led the NFL in receptions, a feat he later repeated, and the Raiders went on to defeat the Washington Redskins in Super Bowl XVIII. He retired with five Pro Bowls and two Super Bowl rings on his fingers.
"He had an incredible ability to catch the ball anywhere, acrobatic catches, one-handed, behind you, diving for the ball, and he was really competitive," Flores said. "He wanted the ball. If you asked him on 3rd and 10, who do you think we should throw the ball to? He'd say, 'Me!' Good players, great players want the ball when it's one of those situations."
Christensen and Casper are still ranked in the Top 10 (4th and 7th respectively) in receiving in Raiders franchise history.
"We had maybe [20] years when you start with Billy Cannon at the end of his career, and then Raymond Chester and then David Casper, then Todd Christensen, that was a pretty good run there as tight ends go," Flores said. "It was fun to diagram stuff that we could do and we had the quarterbacks that were smart enough to make the adjustments with all the talent that we had."
Other tight ends have came and went, leaving their own historic mark. Ethan Horton was a key member of the 1990 team that went 12-4 and advanced to the AFC Championship game. In 1996, the Raiders used a first-round draft choice to select tight end Rickey Dudley out of Ohio State. During his time with the Raiders, Dudley caught 186 passes for 2,627 yards and 29 touchdowns. In 2007, the Raiders selected Arizona State tight end Zach Miller in the second round. Miller caught 226 passes in four seasons with the Raiders, good enough for 12th in team history. Both Horton and Miller also were named Pro Bowlers.
Over the past few years, the Raiders have leveraged the free agency system and draft to stock the roster with a bevy of talent at the tight end position — Pro Bowler Jared Cook; the emerging duo of Darren Waller and Foster Moreau; a versatile trio in Derek Carrier, Paul Butler and Nick O'Leary; plus future Hall of Famer Jason Witten.
Witten returned to the Cowboys last year after a year in the broadcast booth and caught 63 passes for 529 yards and four TDs. Witten also brings historic numbers — 1,215 career receptions for 12,977 yards and 72 TDs — to Las Vegas. He is one of just 14 players in NFL history to record 1,000 catches or more.
So much has already been said about Waller. He enjoyed a breakout season in 2019, catching 90 passes for 1,145 yards and three touchdowns, good for the third best season by a Raiders tight end in team history and most productive campaign by a Raiders tight end since Christensen in 1986.
"A tight end has to be a tough guy," Flores explained. "He's kind of your policeman on the field. He's involved in the trenches with the offensive linemen, and he gets down and dirty. He's also down the field as a receiver and can be an incredible weapon in the Red Zone; recent Hall of Famers have proven that."
The current crop is arguably the most talented at the positions since 1979 when Casper and Chester and Ramsey created havoc in opposing secondaries. This group looks poised to take its place in the pantheon of great Raiders at the tight end position.