Columnist and 95.7 The Game personality John Lund continues a position-by-position look at the top players available in the 2014 NFL Draft with the running backs.
No running back is projected to be a top pick in 2014 and the draft may mirror the 2013 version when no runner was selected in the first round. The Raiders top two running backs, Darren McFadden and Rashad Jennings, are free agents. 2013 third round pick Latavius Murray is coming off an injury which cost him his entire rookie campaign. Jennings did tell me at the Super Bowl in New York his first choice is to come back to the Raiders.
Dennis Allen said at the Combine he thinks Murray could be a factor this season after a lost rookie year for the 2013 sixth rounder.
"He's a big back with excellent size, excellent speed and he runs tough," Allen said. "We'll find out a lot more about Latavius Murray when we go through the off-season program and into training camp."
Murray came out of the same school which produced Blake Bortles, Central Florida. He was listed at the 2013 combine at 6'2", 223 pounds and ran a reported 4.38 and 4.40 at his pro day last year. Before his injury last year in camp, he was turning heads.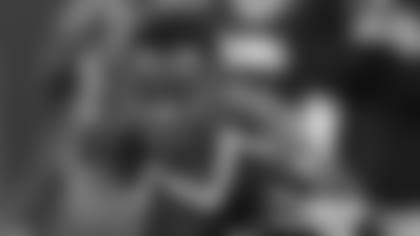 *After the first round, my projection: *
Ka'Deem Carey - Arizona - 5'9" – 207 pounds: This is a case where you ether believe the game tape or you believe the stop watch. Carey amassed 3,814 yards in the Pac-12 the last two seasons and scored 42 touchdowns. However at the Combine on Sunday he ran a pedestrian 4.70-second 40-yard dash. Definitely more of a slasher style and doesn't have ideal size or speed, but he more than gets it done. Carey would be an ideal complement back if Oakland brings back Jennings or McFadden or if Murray could emerge.
Where I think he'll go: Was slow, ran out of the spread offense and did have some off-field issues, so he could slide into the third round.
Carlos Hyde - Ohio State - 6' – 230 pounds: If the Raiders want to go to a power game, this is the guy. Hyde said before the Combine he expected to run in the 4.4's but injured a hamstring on Sunday after posting a 4.66-second 40-yard dash and was done for the day.
Before going out on the field, Hyde compared his game to a 49er and an Oakland native.
"When I think about my game, I think about guys like Frank Gore and Marshawn Lynch," he said.
Where I think he'll go: Second round. With regards to running backs in today's NFL, it all depends on the system a team runs. Hyde would work well for a team who wants to power run like the Seahawks, 49ers, Ravens and Steelers. Early second round seems too high with other needs seemingly greater and a similar-sized young player in Murray already on the roster.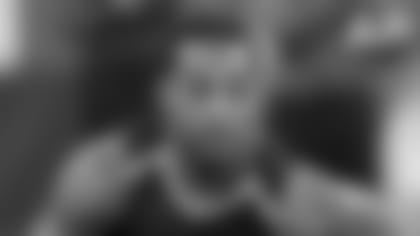 Tre Mason – Auburn - 5'8" - 207 pounds: I don't think enough people are talking about the SEC offensive player of the year. He broke former Raiders RB Bo Jackson's single season rushing record at Auburn in 2013 with 1,816 yards and finished sixth in the Heisman voting. Ran a 4.50-second 40-yard dash at the Combine Sunday. Not big, but has quick cutting ability. Has returned kickoffs.
Where I think he'll go: Second to third round. Size and lack of elite speed will push him down, but is quick and would make another good complement.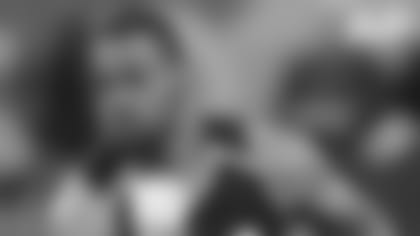 George Atkinson III - Notre Dame -  6'1" -  218 pounds: Is there any question he'll be a Raider? I got weekly updates on him from his dad, George Atkinson, who teamed up with Jack Tatum to form one of the fiercest safety combinations in NFL history. The younger Atkinson did not have the consistent production you would like from a top pick with only 153 career carries for the Irish, but his size-speed ratio is among the best at the position, he ran a 4.48-second 40-yard dash at the combine.
Where I think he'll go: Late rounds to free agent. Better athlete than player at this point, but worth a look because he's a playmaker.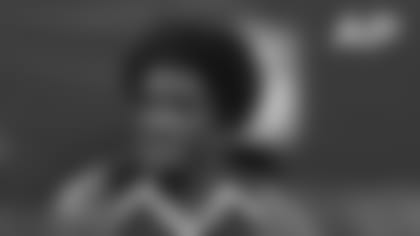 Dri Archer - Kent State - 5'8" 173 pounds: He ran the fastest time among all offensive players at the Combine this weekend with a 4.26-second 40-yard dash. Al Davis would have already drafted him.
Where I think he'll go: Fourth to sixth round. Size is obviously an issue, but his speed is world class. Today's NFL is all about match-ups and a creative offensive coordinator could find a way to get him the ball on special teams and with screens and fly sweeps seven or eight times a game.
The opinions, analysis and/or speculation expressed in John Lund's Wheel Route column represent those of John Lund, and unless quoted or clearly labeled as such, do not represent the opinions or policies of the Oakland Raiders organization, front office staff, coaches and executives. The author's views are formulated independently from any inside knowledge and/or conversations with Raiders officials, including the coaches and scouts, unless otherwise noted.