HENDERSON, Nev. –The Las Vegas Raiders and the Raiders Foundation have announced Hope Means Nevada as the benefiting organization of its Raiders 5K taking place at Allegiant Stadium on Saturday, March 4. In partnership with Intermountain Health, the event will raise funds for Hope Means Nevada (HMN), the statewide nonprofit that raises awareness for mental health in the fight to end teen suicide in the Nevada.
"Hope Means Nevada is a quintessential partner not only for our upcoming Raiders 5K, but throughout the entire year," said Las Vegas Raiders President Sandra Douglass Morgan. "We have a responsibility to support our community, especially our youth; and joining forces with Hope Means Nevada helps us drive the message of awareness and the importance of mental health."
Hope Means Nevada's mission is to eliminate teen suicide and empower Nevada's youth to live hopeful lives. As one of the most trusted and visible mental health resources in the state, HMN inspires a culture of empathy and advocacy around mental health. While raising awareness around Nevada's high rates of mental health challenges, the organization strives to amplify hope and connect youth with desperately needed resources. Through collaborative, compassionate, inclusive and impactful efforts, the community-based initiative envisions a suicide-free Nevada. For more information about Hope Means Nevada, go to www.hopemeansnevada.org and follow along on Facebook, Twitter and Instagram.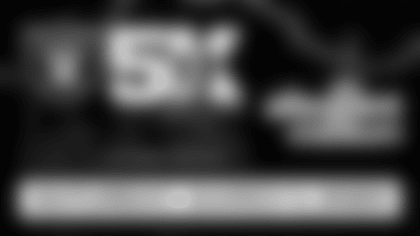 Raiders 5K presented by Intermountain Healthcare
Join Raider Nation in the Raiders 5K on March 4th at Allegiant Stadium!
"Nevada used to be the number 1 state for suicide, and we have now bumped down on that list – which means we are making an impact, and we're not going to stop," said Julie Murray, co-chair of Hope Means Nevada. "The Raiders share our mission of inspiring a culture of healthy communities and we are so thankful to partner with them and their platform of getting the word out through this 5K."
The annual Raiders 5K, presented by Intermountain Health, will be held both virtually and for the first time, in person. Participants running the race in-person will start and finish at Allegiant Stadium. The 3.1-mile race will include an out-and-back format, with runners heading North along Polaris Avenue and turning East along W. Hacienda Avenue before making the turnaround back toward the stadium at S. Las Vegas Boulevard. An overview of the Raiders 5K route may be viewed here.
The 5K race for mental health awareness will feature a series of age-group races, where runners will self-seed. The chip timed race will start in waves with male and female groups 18 and under, 19-29, 30-39, 40-49, 50-59, 60-69 and 70 and older.
Race tickets are on sale now and limited to availability. More information on race day and details on purchasing tickets are available at raiders.com/5k.