Football is an extremely competitive game, and the Raiders have long been known for having one of the best game environments in the NFL thanks to the tremendous fans that show up week in and week out. But not only are Raiders fans exceptionally passionate people who provide an exciting atmosphere, but they also are courteous to the opposing fans that travel to see their teams play.
One such fan, a Denver supporter who attended the Raiders-Broncos matchup two weekends ago, wrote in to *The Oakland Tribune *and shared a great story of the kindness he received from Raiders fans on gameday: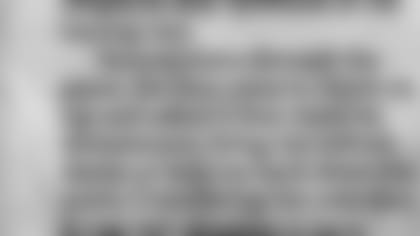 "I attended the Oct. 11 game between the Broncos and the Raiders. Entering the stadium, I received some pointed but good-natured jabs about wearing Bronco Orange in "your house."
Climbing the stairs toward the upper deck, I lost steam and my balance and had to stop to rest. I'm 77 years old. Immediately, three Raiders fans came to my aid. They assisted me to a seated position, and one gentleman even offered his seat to be more comfortable. His two female companions offered their beverages to stay hydrated in the blazing sun.
Several times through the game, the fans came to check on me and asked if they could be of assistance, bring me refreshments or help me back down the stairs. Considering the outcome, it was very gracious to have been treated in such a manner.
Please accept my thanks on behalf of this lifelong Bronco fan. I will never forget your hospitality." ~ Vince Bianco, Kingman, Arizona
There's only one nation – Raider Nation. Thanks for being so great.