FB Marcel Reece is in Hawaii for his first NFL Pro Bowl. He will be checking in over the next few days about his experience representing the Raiders on the AFC squad.

January 27, 2013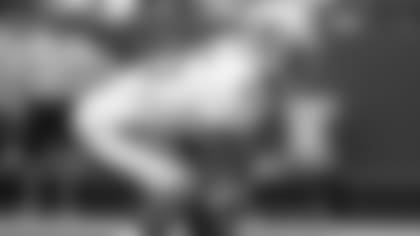 FB Marcel Reece plays in his first Pro Bowl. Photo by Kirby Lee

It was fun, it's an honor. Once the game gets here, you're ready to do it. It's been a great week, a fun week and an honor to be here. I really didn't get to produce much in the game but maybe next year they'll have a game plan in there for me.

I'm going for the car (MVP) next year for sure.


I had to stay out there for a little bit for them after the game because the fans are who puts you here, who keep you going. We [Raider Nation] travel big and I love it.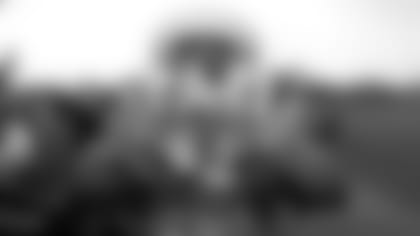 FB Marcel Reece represents the Raiders and Raider Nation at the 2013 Pro Bowl. Photo by Kirby Lee

The luau Wednesday night was cool. We just all hung out and had some good food, listened to some good music, saw some good entertainment. After that we all went up and saw Train perform.
[Then on Thursday]…well, you never have a bad time in Hawaii, first of all, but it was pouring, pouring rain [at practice at Joint Base Pearl Harbor-Hickam], but it was still warm at the same time, so we had some fun with it. Complained a little bit, but everybody had some fun with it. Of course, being in front of the service, the true heroes of our country, is always a fun time and an honor.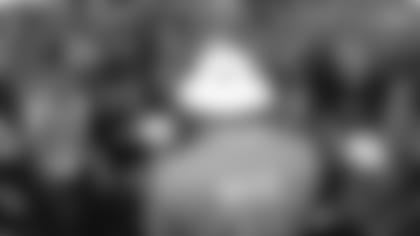 FB Marcel Reece signs autographs for the fans and military on a rainy day in Hawaii. Photo by Kirby Lee

You always see Raiders fans everywhere. Raider Nation is thick everywhere. We always travel well, even across waters. It's always fun and an honor because you may have some big time guys here and they play for a different fan base or a different team and they don't have the showing. When you walk up and hear Raider fans and they all know you and they're all yelling and screaming, being as excited as we always here, it's always a good time and always makes you feel good.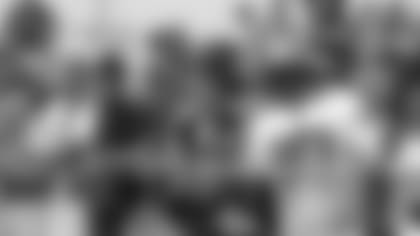 Raiders fans support FB Marcel Reece at the Pro Bowl practices in Hawaii. Photo by Bob Carr

After practice, we did a Play 60 deal at a school with a bunch of kids. It was just an awesome time. You always have fun with the NFL Play 60 events and it was just a good time to get out there and have some fun with everybody.
Today's practice was fun. It was just here at the hotel property. Everyone just had a good time out there, threw the ball around, went over some plays, and had some fun. There were a few fans out; we took some pictures. It was just a good time for everybody.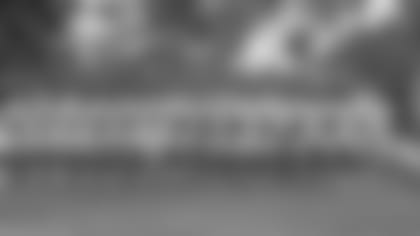 The 2013 AFC Pro Bowl team photo. Photo by Kirby Lee


Playing with all the other Pro Bowl players…I'm always just excited to play football, period. It's a good time just learning about other guys and playing with them. It's just an honor to play with guys you never think you're ever going to get to play with because of different teams, different conferences, some guys are a little older, or whatever the case may be. You get this one opportunity to go out there and play with really nothing to lose and everything to gain.
I'll check back in after the game on Sunday.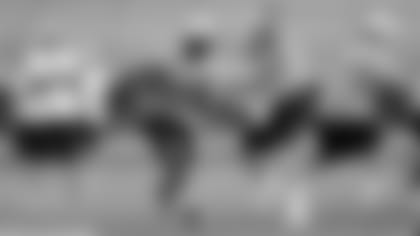 Denver QB Peyton Manning fakes the hand off to Raiders FB Marcel Reece, who are representing their respective teams on the AFC squad. Photo courtesy of Bob Carr

It felt good to be chosen as an elite player in the league and to be able to come out here and represent my team. We didn't have anybody out here at first, and it's an honor to be able to represent the best organization in the league.
[The experience] has been fun. It's a good experience to be able to be recognized by your peers, by coaches and by fans as one of the elite players in this league. To be able to come out here with other elite players in the league and have fun, just hang out. You get to know different guys that you don't really get to know besides on game day and being at war against them. Here you get to have a more relaxed time and we're getting ready to play a game together."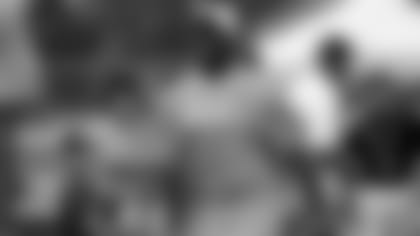 FB Marcel Reece is attending his first NFL Pro Bowl. Photo courtesy of Bob Carr
First practice went well. It's a good time to be out here and learn different plays. It's good to be able to have some fun and show off your skills a little bit.
I'm just looking forward to winning and being able to go out there and put on a show for the fans, for Hawaii and for Raider Nation.