The Raiders completed their grueling offseason program a few weeks ago. Now it's Raider Nation's turn to get prepared. The time off is almost over with the Raiders reporting to training camp in Napa in just under two weeks. So now we ask - what do the dedicated members of Raider Nation need to do to get ready for the beginning of training camp and the start of the season?
We've compiled 10 steps to help:
10. Brush up on your roster.
The Raiders were incredibly active this offseason and will have a lot of new faces wearing the Silver and Black in 2014, so before the team reports to camp, make sure to take a look at an updated roster.
Also, make a point to check the handy pronunciation guide below – we have a handful of challenging names. And don't worry Raider Nation, we had a hard time with a few of them ourselves.
| | |
| --- | --- |
| Denico Autry | duh-KNEE-co |
| Chimdi Chekwa   * | CHIM-dee CHECK-wah |
| Bojay Filimoeatu  | BO-jay FEE-lee-moy-ah-too |
| SebastianJanikowski | jan-ah-COW-skee |
| KhalilMack | KAH-leel |
| Kaluka Maiava | kuh-LOO-kuh my-AH-vah |
| DenariusMoore | den-AIR-ee-us |
| LataviusMurray | lah-TAY-vee-us |
| Jamize Olawale | juh-MAZE oh-oah-WALL-ee |
| MychalRivera | MIKE-uhl |
| BrandianRoss | BRAN-don |
| RahsaanVaughn | RUH-sahn |
| MenelikWatson | MEN-ah-lick |
| Stefen Wisniewski | STEFF-en wiz-NEW-skee |
| Usama*Young | oo-SOM-uh |
9. Get to know your new rookie class.
Highlighted by University of Buffalo LB Khalil Mack, GM Reggie McKenzie made eight selections in the 2014 NFL draft, and as a result the future in Oakland is looking bright.
The Raiders had the fifth overall pick in the 2014 NFL draft, and decided to address their needs on the defensive side of the ball when they selected Buffalo LB Khalil Mack. PLAYER PROFILE
With their second-round selection (36th overall), McKenzie selected his QB of the future, Fresno State's Derek Carr. PLAYER PROFILE
"I'm a hard worker and I'm going to give you all I've got," said the Raiders third-round selection (81st overall) Gabe Jackson, a guard out of Mississippi State.  PLAYER PROFILE
The Raiders returned to the defensive side of the football with their two fourth-round selections, and used their first one (107th overall) on Louisiana Tech DT Justin "Jelly" Ellis. PLAYER PROFILE
"My style of play is just physical, try to disrupt as much timing as possible," said the Raiders second fourth-round selection (116th overall), CB Keith McGill. PLAYER PROFILE
The Raiders jumped back into the draft with a trio of seventh-round selections, and used their first of the round (219th overall) on Ohio cornerback and Bay Area-native TJ Carrie. PLAYER PROFILE
"I remember even days after the draft I was like, 'is this real? Am I going to wake up out of a dream eventually?' And then to actually go out there and put the jersey on, and to see your locker, it's a once in a lifetime feeling. Time to get to work, this is actually happening right now," said seventh-round pick (235th overall) Illinois St. DE Shelby Harris. PLAYER PROFILE
Reggie McKenzie and the Raiders wrapped up their 2014 draft class in the seventh round (247th overall) with the selection of Western Kentucky S Jonathan Dowling. PLAYER PROFILE
8. Relive the best moments from 2013.
Whether it was Andre Holmes' spectacular showing on Thanksgiving or Charles Woodson's record-tying TD, take some time to relive the most exciting moments the Raiders delivered in 2013. What was your favorite moment the Silver and Black produced last season?
7. Mark your calendars for the big games of 2014.
Raider Nation, time to break out your calendars and decide which games you'll be in the Black Hole for this season. Maybe you'll get bold and take a trip across the pond…
6. Meet your new starting QB.
The Raiders acquired QB Matt Schaub from the Houston Texans, so get to know the former Virginia Cavalier before he takes the practice field in Napa by checking out some FAST FACTS about the new man under center.
So what does Schaub bring to the QB room in Oakland? QB coach John DeFilippo talks about the veteran and his presence in the video below.
Here's another video to get you familiar with QB Matt Schaub.
5. See which Raiders will be the best fantasy players.
It's never too early to start thinking about setting your fantasy football lineup, so take some time to review the Raiders roster and see who you're going to pick up in fantasy. Does the two-headed monster of Darren McFadden and Maurice Jones-Drew catch your eye, or do you think that one of the Oakland receivers is poised to have a big year in 2014? Decisions, Decisions.
After his impressive week 14 performance against the New York Jets that netted him over 22 points, what round would you select Marcel Reece for your fantasy squad?
What about up and coming WR Andre Holmes who had a Thanksgiving to remember in Dallas last year?
James Jones may be one of the newest offensive weapons wearing the Silver and Black, but he's no stranger to putting up big time fantasy points.
4. Follow the players on social media.
Want to know what your favorite players do with their time off the field? Well, be sure to follow the Raiders players and the team on all their social media platforms; you won't be disappointed. CHECK OUT THE LIST
Running routes, learning others techniques, while teaching your style as well... From great ones: that's what it's about! — Brice Butler (@Brice_Butler) July 8, 2014
Get familiar with some key Raiders hashtags - For Training Camp, use #RaidersTC2014. For anytime, anywhere, use #RaiderNation. And each week during the season, follow @Raiders to find out the game day hashtag.
3. Head to The Raider Image for the newest Raiders gear.
You know what they say, dress for success. With that in mind, head on over to The Raider Image and pick up the newest Raiders gear and support your favorite team in style, like this Khalil Mack jersey.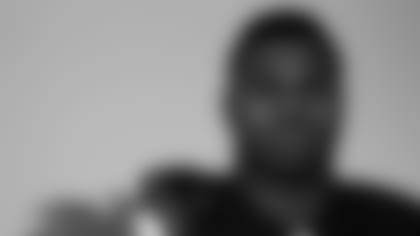 ](http://www.raiderimage.com/4026140301.html)
2. Dust off the BBQ and get ready to tailgate at O.co Coliseum.
There's no better way to spend a Sunday in the fall then by tailgating with 60,000 of your closest friends, so as the wide receivers shake off the cobwebs from their routes, you do the same and dust the cobwebs off your grill, get out your bags of Kingsford Charcoal and get ready for the regular season.
Every home game, make sure to visit Raiderville, presented by Bud Light. And don't forget to visit Verizon and State Farm's activation centers. The pregame tailgate party will be located in Lot B and opens at 8:30 a.m. on game days.
Make sure to stock up on your tailgate gear as well. RAIDER IMAGE
1. Check in regularly with Raiders.com.
As the team heads to camp, Raiders.com will be your one-stop shop for everything training camp related, ranging from photo galleries and news to behind-the-scenes video.
Best photos from the Raiders Mandatory Mini-Camp as selected by team photographer Tony Gonzales.