The Oakland Raiders will head out on the road for another game in the Eastern Time Zone as they travel to face the Detroit Lions on Sunday, Nov. 22 at 10:00 a.m. PT at Ford Field. The Lions are one of the Raiders' more unfamiliar opponents in the league, as the two teams have only faced off 11 times in their history. This week marks the first of two straight road games for the Silver and Black, as they will head to Tennessee to take on the Titans next week. It marks the second straight week the Raiders will play an NFC North opponent and third time this season. Oakland has not played in Detroit since 2003. Last week, the Raiders fell at home against the Minnesota Vikings, 14-30. The Lions won a divisional match-up on the road against the Green Bay Packers, 18-16.
THE SETTING

Capacity/Surface:65,000/Field Turf
Regular Season:Raiders lead, 6-5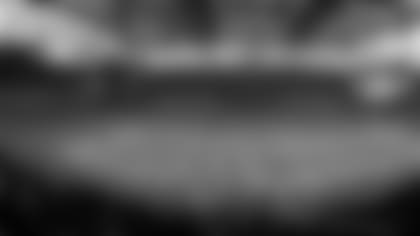 The Raiders hosted the Vikings last Sunday at the Coliseum in a game that came down to the final minutes. The Raiders' defense held the Vikings to just 122 net passing yards and posted
four sacks, with DE Khalil Mack, LB Aldon Smith, DE Mario Edwards Jr. and LB Curtis Lofton each recording one. QB Derek Carr threw for over 300 yards - for the third straight game - on
29-of-43 passing and connected on two touchdowns. WR Andre Holmes hauled in his fourth touchdown reception of the season on a 34-yard throw from Carr and TE Clive Walford caught his
third touchdown of the year. WR Amari Cooper led the team in receiving, adding 79 yards and five receptions to his record-setting rookie totals. The Raiders' rushing attack was paced by RB Latavius Murray, who led the way with 48 rushing yards on 12 carries. FB/RB Jamize Olawale provided a spark, posting a career-high 59 total yards (35 receiving and 24 rushing), including 4.8 yards per carry.
Next week, the Raiders will travel to Tennessee after Thanksgiving to play the Titans. The Lions will host their annual Thanksgiving Day game against the Philadelphia Eagles on Thursday.
POINTS AWAY FROM HOME
BROADCAST INFORMATION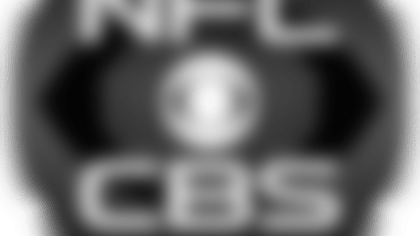 Play-by-play: Andrew CatalonColor Analysts:Steve Beuerlein and Steve Tasker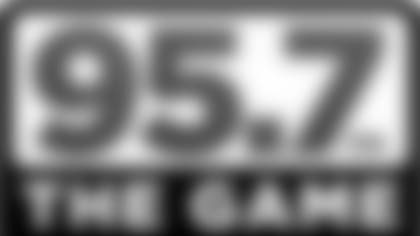 Play-by-play:Greg Papa
Color Analyst:Tom FloresSideline:Lincoln Kennedy
Spanish Radio
Flagship: KSOL 98.9 FM
(Radio Estereo Sol 98.9 y 99.1)
Play-by-play: Fernando Arias
Color Analyst: Ambrosio Rico

Despite the hostile environments, the Raiders have managed to put up 29.8 points per game away from O.co Coliseum this year, a number that ranks third in the NFL. They have also averaged 391.0 yards per game, good for fifth in the league.
NOTABLE CONNECTIONS
• Raiders quarterbacks coach Todd Downing spent five seasons (2009-2013) with the Lions, where he started as the offensive quality control coach before moving up to quarterbacks coach.
• Raiders tight ends coach Bobby Johnson held the same position with the Lions in 2013. Johnson moved over to assistant offensive line coach the following year.
• Raiders defensive backs coach Marcus Roberston served as defensive assistant/secondary coach (2012) and secondary coach (2013) for the Detroit Lions.
• Lions senior coaching assistant Gunther Cunningham served as LBs coach (1991), defensive coordinator (1992-93) and DL coach (1994) for the Raiders.
• Lions DT C.J. Wilson spent 2014 and the beginning half of the 2015 season with the Raiders.
• Lions RB George Winn spent two weeks on the Raiders' practice squad in 2013.
• Lions offensive coordinator Jim Bob Cooter (offensive assistant) worked on the same staff as Raiders Head Coach Jack Del Rio (defensive coordinator/interim head coach) with the Broncos
in 2013.
• Lions wide receivers coach Robert Prince (assistant wide receivers) worked on Raiders Head Coach Jack Del Rio's staff with offensive line coach Mike Tice from 2007-2008 and senior offensive assistant Jake Peetz in 2008.
• Raiders Head Coach Jack Del Rio played linebacker for Lions special teams coordinator Joe Marciano (special teams/tight ends) in 1986 with the New Orleans Saints.
• Lions defensive line coach Jim Washburn (defensive line) worked with Raiders defensive backs coach Marcus Robertson with the Titans from 2007-2010. Robertson also played safety for
Washburn with the Titans from 1999-2000.
• Raiders S Charles Woodson played at the nearby University of Michigan for three years from 1995-97. In 1997, Woodson became the first predominantly defensive player to win the Heisman Trophy and helped the Wolverines finish 12-0, winning the Associated Press National Championship.
• Lions defensive coordinator Teryl Austin coached Raiders LB Neiron Ball at Florida in 2010 as the defensive coordinator/cornerbacks coach.
• Lions assistant head coach/tight ends Ron Prince coached offensive line for Cornell with Raiders assistant offensive line coach Tim Holt (tight ends/assistant offensive line/running backs) from 1999-2000.
• Lions assistant head coach/tight ends Ron Prince coached offensive line for Raiders offensive coordinator Bill Musgrave (offensive coordinator/quarterbacks/tight ends) at Virginia from
2001-2002.
LIONS SNAPSHOT
Overview: The Detroit Lions enter Week 11 at 2-7 following an 18-16 win on the road against the Green Bay Packers. Led by second-year Head Coach Jim Caldwell, previously the coach of the Indianapolis Colts from 2009-11, Detroit is currently in fourth place in the NFC North. The Lions posted an 11-5 record in the team's first year under Caldwell and made the postseason for the first time since 2011.
Offense: The Lions' offense is captained by seventh-year QB Matthew Stafford, who has started 86 games in his career with a 37-49 record as a starter. This season, Stafford has posted 2,325 passing yards on 217-of-337 attempts (64.4 percent) with 15 touchdowns and 12 interceptions for a passer rating of 84.5. His primary target has been All-Pro WR Calvin Johnson, now in
his ninth NFL season. Johnson leads the team with 54 receptions and 740 yards (13.7 avg.) with three touchdowns. WR Golden Tate complements Johnson, as he has 44 receptions for 429 yards (9.8 avg.) with one score on the season. In the running game, the Lions use rookie RB Ameer Abdullah, who has 240 yards on 68 carries (3.5 avg.) with one touchdown, and RB Joique Bell, who has posted 44 attempts and 116 yards (2.6 avg.) and one touchdown.
Defense: The Lions' defense has allowed 384.2 yards per game to opponents this season, including 124.1 rushing yards per game. The unit has also sacrificed 261 points on the season, or 29.0 points per game. The Lions have been effective at punching the ball out, as the team has recovered seven opponent fumbles. S Glover Quin is the only Lions player with more than one interception, as he has two picks. LB Stephen Tulloch, a 10-year NFL veteran, currently leads the team with 67 tackles (43 solo). DE Ezekial Ansah, one of the most disruptive pass rushers in the league, leads the team with seven sacks on the season.
INDIVIDUAL STATS VS. LIONS
Career Totals: 19 receptions for 212 yards (11.2 avg.) in three career games (3-0).
• On Oct. 16, 2011, posted nine receptions for 77 yards (8.6 avg.) in the San Francisco 49ers' 25-19 win at Detroit.
Career Totals: 34 tackles (25 solo) and one pass defensed in three career games (2-1).
• Made NFL debut and his first career start against the Lions on Sept. 7, 2008, an Atlanta Falcons 34-21 victory. Lofton notched five tackles (two solo) in the game.
• As a member of the New Orleans Saints, posted a single-game high with 15 solo tackles (18 total) and one pass defensed against the Lions on Oct. 19, 2014.
Career Totals: 16 tackles (10 solo), 3.5 sacks for 40.5 yards, one pass defensed, one forced fumble and one safety in two career games (2-0).
• On Oct. 16, 2011, notched two sacks of Lions QB Matthew Stafford, forcing a safety on the first and a fumble on the second.
Career Totals: 51 tackles (41 solo), eight interceptions (three returned for a touchdown), 18 passes defensed, one sack, one forced fumble and one fumble recovery.
• Became the first NFL player (since sacks became an official statistic in 1982) to record two interceptions, an interception touchdown, a sack and a fumble recovery in the same game when he posted all of those on Nov. 26, 2009 in the Green Bay Packers' win on Thanksgiving Day.
• Totaled two tackles, two interceptions (returned one 41 yards for a touchdown) and four passes defensed in the Packers' win over the Lions on Sept. 14, 2008.